A Rising Marvel Star Is Heading To The Simpsons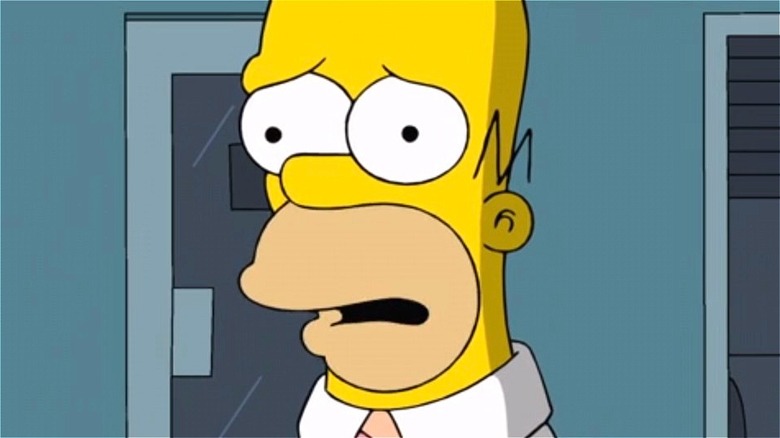 Fox
"The Simpsons" has been on for such a long span of time, it is almost surprising to hear when an actor hasn't appeared on the show. IMDb notes that there are well over 700 episodes in the series, with Season 34 soon on the horizon. A truly staggering number, "The Simpsons" has managed to stay relevant by keeping its finger on the pulse of pop culture. As such, there have been plenty of special guest stars on the show, which included actors, musicians, and other famous individuals.
Of course, considering both the popularity of "The Simpsons" and the runaway success of the Marvel Cinematic Universe, not to mention that they are both owned by the same company, it would make sense as to why there tends to be some overlap between the two. Most recently, ComicBook.com reported that Kumail Nanjiani of "Eternals" fame appeared in a Season 32 episode, and even more directly, a short crossover occurred between "The Simpsons" and "Loki" that sees Tom Hiddleston reprise his role as the trickster god in "The Good, The Bad, and The Loki," which is available on Disney+. However, it looks like yet another MCU alumni will be lending their talents in an upcoming Season 34 episode, but whom?
The star of Shang-Chi will be appearing as Lisa's boyfriend in an upcoming episode of The Simpsons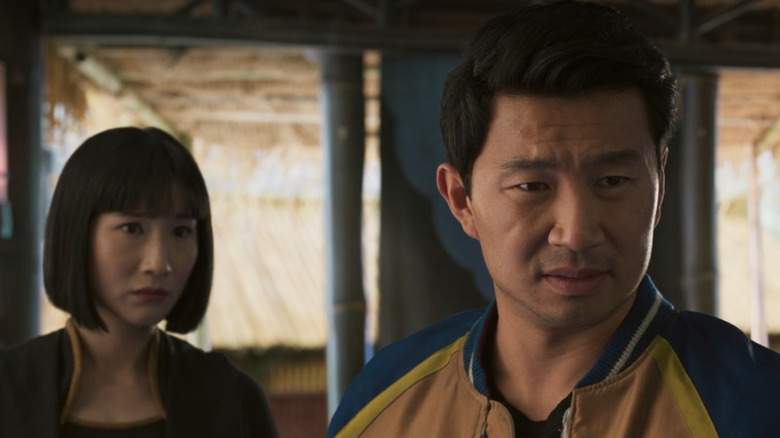 Marvel/Walt Disney Studios Motion Pictures
Speaking with Deadline, current "Simpsons" showrunner Matt Selman was asked about what fans can expect from the upcoming Season 34, and he replied, "We have Simu Liu from Marvel's 'Shang-Chi' in an upcoming show as Lisa's perfect future boyfriend. We have our season premiere where Homer gets into a conspiracy cabal while hunting down a missing turtle." He continued, "I'm very excited about one where Krusty has a kind of nice-guy-type afternoon syndicated Ellen DeGeneres talk show that surprisingly goes awry. And then we have huge guest part for iconic comedy legend Melissa McCarthy coming up. It's a really juicy, funny part where she plays a kid who's Homer's rival for love from Grandpa."
Of course for those that aren't familiar with "Shang-Chi and the Legends of the Ten Rings," Liu plays the titular character, and he has access to not only tremendous martial arts skills but eventually the power of the mysterious artifact known as the Ten Rings as well. Liu and his character of Shang-Chi will be integral in the MCU moving forward, and NBC News reports that a sequel is already in the works to the popular film. Not only that, but Liu is a rising star both in and outside of the MCU with one of his next big projects on the horizon consisting of a juicy role in the upcoming "Barbie" movie. Either way, it sounds like Season 34 of "The Simpsons" is shaping up to be something special, and it will be interesting to see how Liu portrays the ideal boyfriend of Lisa (Yeardley Smith).