Felicity Jones, Eddie Redmayne To Take Flight In The Aeronauts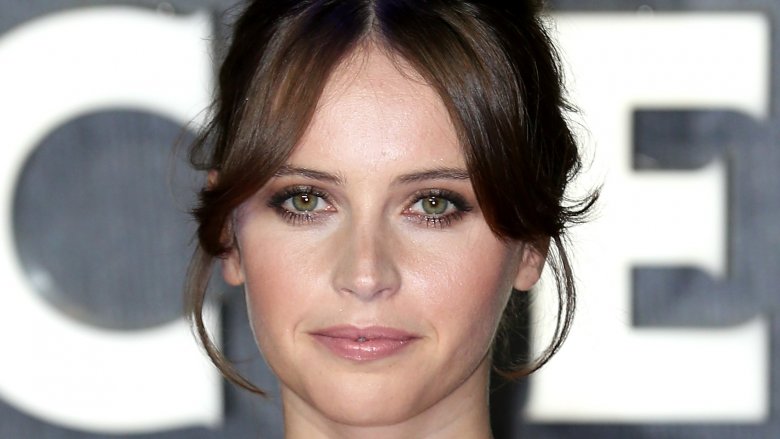 Getty Images
The Theory of Everything co-stars Felicity Jones and Eddie Redmayne will share the screen once again, joining together to star in the upcoming movie The Aeronauts from Amazon Studios.
Based on a true story, The Aeronauts follows hot air balloon pilot Amelia Wren and meterorologist James Glaisher, a pioneer of weather forecasting, as they embark on a record-setting ascent into the sky in the mid-19th century. 
The action-adventure project is being developed from a much-anticipated spec script by Jack Thorne, an English writer who wrote the award-winning series The Fades, This Is England '88 and This is England '90, as well as the best-selling play Harry Potter and the Cursed Child. 
Amazon is believed to have bought the script for a seven-figure sum, according to Deadline. 
The movie will be directed by Tom Harper, who directed some episodes of This is England '86, Peaky Blinders, and Philip K. Dick's Electric Dreams. He also directed all six episodes of the 2016 War & Peace miniseries starring Lily James and Paul Dano.
Redmayne earned an Oscar in 2015 for his portrayal of Stephen Hawking in The Theory of Everything, with Jones receiving a nomination for her role as Jane Hawking. 
Since their last collaboration, Redmayne starred in the Harry Potter spinoff Fantastic Beasts and Where to Find Them, and is currently at work reprising his role for its sequel, The Crimes of Grindelwald. Jones is most widely known for her starring role in Rogue One: A Star Wars Story.