Jennifer Esposito's Switch From Acting To Filmmaking Was Not Easy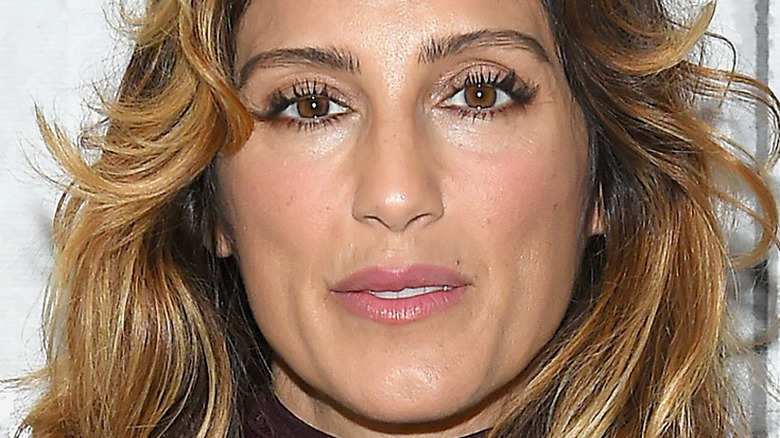 Ben Gabbe/Getty Images
"Blue Bloods" star Jennifer Esposito has been in the business for a while — her first role came in 1995 with a two-episode arc on "The City" (via IMDb). In the years following, she appeared in films such as 1998's "I Still Know What You Did Last Summer" and 1999's "The Bachelor" and had a recurring arc in "Spin City" from 1997 to 1999. Over the years, Esposito has popped up on numerous prominent TV shows, including "Blue Bloods," on which she portrayed Detective Jackie Curatola. Her other TV work includes "Judging Amy," "Rescue Me," "Mistresses," "The Affair," and "NCIS." More recently, Esposito portrayed Susan Raynor in "The Boys" and Brenda in "Awkwafina Is Nora from Queens."
Esposito has an upcoming project that marks an essential step in the actor's career: she wrote, directed, and will star in "Fresh Kills," labeled on IMDb as being in post-production. According to Deadline, the film is set in the late 20th century and centers on the women of an organized crime family in New York City. Esposito was inspired by her own upbringing in Staten Island. Alongside Esposito, the film stars fellow "Blue Bloods" actress Annabella Sciorra, Odessa A'zion ("Grand Army"), and Emily Bader ("Paranormal Activity: Next of Kin").
A directorial — and screenwriting — debut is a major step forward in an actor's career. But, as it turns out, the switch from acting to filmmaking was not so easy for Esposito — here's what she has to say about her road to becoming a writer-director.
Esposito hit roadblocks on the way to becoming a filmmaker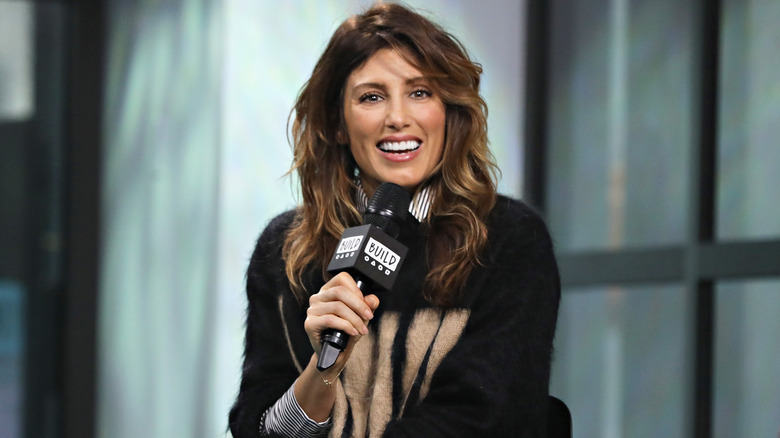 Cindy Ord/Getty Images
During an interview with Thinking Crypto to promote "Fresh Kills," Jennifer Esposito explained that she had always wanted to be a filmmaker — as a teenager, she dreamt of going to NYU Film School to pave the way for her to tell stories. However, because she couldn't afford film school, she opted for acting classes, thinking acting might fulfill the creativity she was looking for. But drama didn't end up being able to give her what she truly desired — leading her to start taking steps toward her own projects.
Esposito revealed that she had the story for "Fresh Kills" in mind since she was 17 and had even pitched it a few times throughout her career. But, each time she did, she was told to write it first, leaving her wondering why she wasn't given any help. Eventually, her thought process changed. Esposito said, "[I realized] if you keep waiting for someone to either give you a great job or help you, you're going to be waiting a very long time. So I finally ... thought, you know what you have to do: just do it. Sit down and do it."
Thus, she started drafting the script. Esposito continued, "I finally got to a point, after starting and stopping and starting and stopping with the script, where I said, 'There's no alternative, Jennifer. You're gonna do this, or you're gonna go back and wait tables because I'm not allowing you to take [another role] that you don't like.'"
Esposito has spoken publicly about her dissatisfaction with acting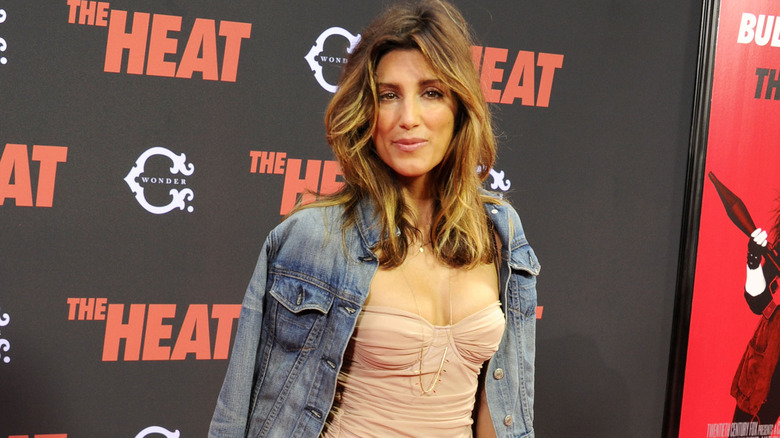 Jennifer Graylock/Getty Images
In 2019, Jennifer Esposito sat down with PowerWomenTV for an interview and discussed how she has never thoroughly enjoyed her time as an actress. Esposito began, "I never felt completely at home as an actress. I loved acting, but the business was just not something I loved."
The new filmmaker continued, explaining what she doesn't like about the business, mainly that it is full of self-obsessed people and emphasizes looks rather than craft. She continued, "Certain roles were genius, and you got to really get in there and act and figure things out, but most [aren't like that] unless you become that top tier of an actress."
It's clear that "First Kills" may be the beginning of Esposito's writing career if all goes as she hopes, and her long struggle with being creatively fulfilled may be over with her now taking up the reins.