Henry Cavill's Hilarious Response To Being Rejected For The Witcher At First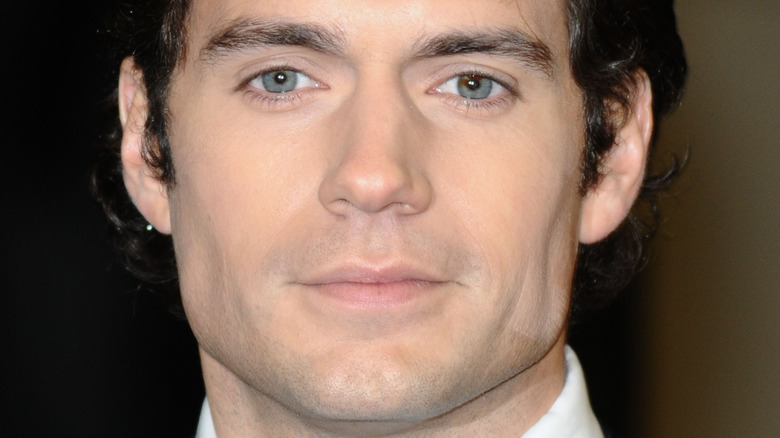 Featureflash Photo Agency/Shutterstock
It's no news that Henry Cavill is a massive gamer. He famously went viral after posting an Instagram video of himself building a gaming computer. People might not know that the actor was a huge fan of "The Witcher" books and video games before taking on Geralt for Netflix's series of the same name. Fewer people might know that the studio initially rejected him for the role.
Showrunner Lauren Hissrich revealed that Cavill reached out to her regarding the role once he heard that Netflix planned to adapt the fantasy novels. "Henry is a huge fan of this property. He's read all the books. He's played all the games," she told Entertainment Weekly. "I met him at the very beginning of the process. He said, 'I would love to play this character.' I said, 'Henry, you're amazing, but we haven't even started thinking about casting yet." Cavill revealed that he met with Hissrich once casting had begun. He said that the showrunner kindly let him know that the role wasn't for him, which left the superfan crushed.
How Cavill revealed he got over this rejection is quite funny and very on-brand for the longtime gamer.
Henry Cavill can't get enough of The Witcher 3
While most people would want to distance themselves from things that remind them of rejection, Henry Cavill did the opposite. Instead of taking a break from the world of "The Witcher," he jumped back in and finished an entire new playthrough of "The Witcher 3: Wild Hunt." The award-winning video game takes roughly 50 hours to complete from start to finish, so a full playthrough is no small feat.
In an interview with BBC Radio 1, Cavill revealed that he felt crushed after his initial meeting with Hissrich. His strong emotions at the time led him back to Geralt and "The Witcher 3," a game that Cavill has found comfort in since its release. "I finished another playthrough of 'The Witcher,'" he recalled. "And then they said, 'Look, okay, so they've done casting, and you don't have to do this, but do you want to audition?' I was like, 'no, absolutely I do. This is Geralt of Rivia, and I want to audition.' Did a reading, and I think I was given the role later that day."
Cavill said landing the role after how things initially turned out was a bittersweet moment, and he later jokingly commented that he was the studio's last option. Needless to say, Cavill's love and determination played a significant role in landing "The Witcher," and fans have formed a clear opinion on his casting.