The Family-Focused Storyline Montana Jordan Wants To See On Young Sheldon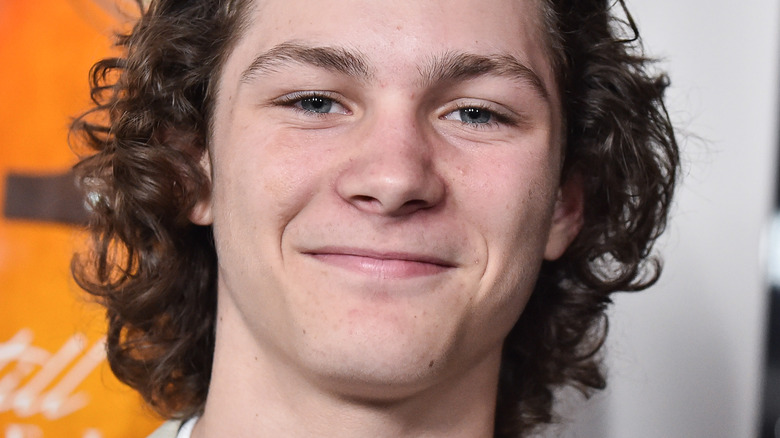 DFree/Shutterstock
"Young Sheldon," the spin-off prequel to CBS' hit show "The Big Bang Theory," follows Sheldon Cooper (Iain Armitage) as a 9-year-old child genius growing up in a small town in Texas. Fans of the show also have the pleasure of becoming acquainted with the entire Cooper family, including Sheldon's parents Mary and George (Zoe Perry and Lance Barber), sister Missy (Raegan Revord), and brother Georgie (Montana Jordan). While the initial seasons focused predominantly on the child genius, more recent seasons have started to expand and deepen the storylines of other members of the Cooper family, a creative decision that many fans have welcomed.
It's a progression of the show that makes sense, given that "Young Sheldon" has to incorporate the Cooper family history that we learn on "The Big Bang Theory," such as the eventual death of Sheldon's father. "Young Sheldon" has thus moved into some darker territory as of late, and executive producer Steve Molaro acknowledged in an interview via TV Line that they are laying the groundwork for some of the more dramatic points of Sheldon's childhood. He told the outlet, "We try to honor those stories but also like to find unexpected ways for them to play out."
Setting up the core familial events of Sheldon's backstory means there is potential for a multitude of family-based storylines, some of which can even be more lighthearted. And, with the show renewed through at least Season 7 (via Variety), there are more than a few possibilities, including one that Jordan discussed in a recent interview.
Montana Jordan would love to see the family saving money to go on vacation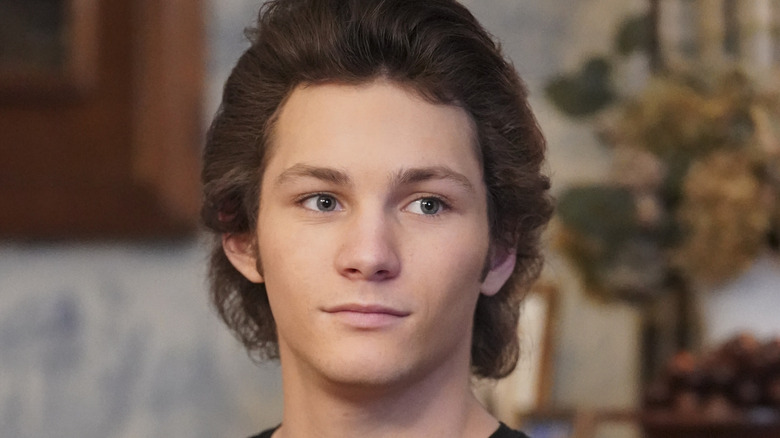 Bill Inoshita / 2022 Warner Bros. Entertainment Inc.
As the eldest Cooper sibling, Montana Jordan's Georgie has often resented the attention that his parents give Sheldon. But with the Cooper family history getting greater focus, Jordan shared a favorite storyline idea in an interview with Glitter Magazine: every family member saving up for a vacation. "I think it would be cool to see the family doing extra jobs to save up money to afford a family vacation," he told the outlet. Jordan humorously elaborated that Sheldon and Missy could sell lemonade while their mother could work an additional part-time job. It's a storyline that seems like it could actually fit in on the show, given the program's signature blend of comedy and drama. The Coopers have taken family trips before, such as their drive to NASA, but maybe a proper vacation should be in order.
A Texas native, Jordan appreciates the familial connections created on the show. "My favorite scenes are the ones at the dinner table, because they feel so much like real life," he told CBS Watch Magazine. I think that's why so many fans tell me they like them, too." He shares a lot of connections with Georgie, telling Glitter Magazine that like his on-screen character, he played football and has problems keeping his room tidy.
Fans will have to keep watching to see just how the "Young Sheldon" showrunners lay the groundwork for the versions of Georgie and Sheldon that we meet in "The Big Bang Theory."