Game Of Thrones' Kit Harington Said It Was A 'Dream' Working With This Actor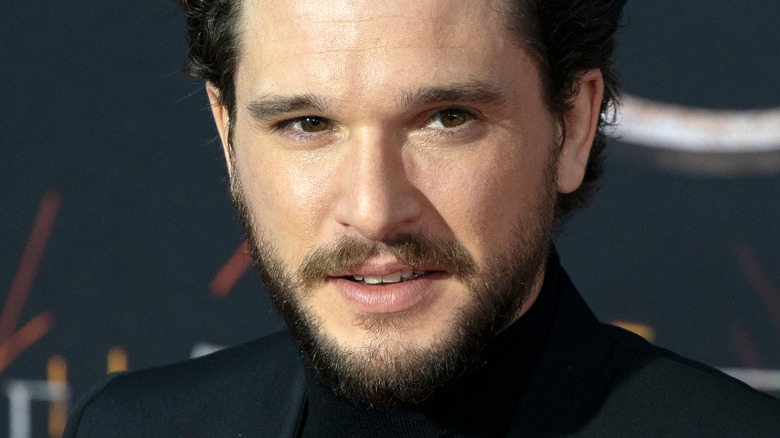 lev radin/Shutterstock
"Game of Thrones" became nothing short of a television phenomenon in its time, amassing quite a sizable fanbase during its eight-year HBO tenure. Sure, the controversial final season may have shrunk that fanbase a bit after getting on many of its members' bad side, but that doesn't take away from the fact that it once held a lofty place in pop culture. Not to mention, with a revolving door of characters pushing the story along, numerous actors used it to either bolster their already impressive filmographies, or get their budding on-screen résumés up and running.
Of the many folks who stopped by Westeros at some point throughout the eight "Game of Thrones" seasons, one of the undeniable faces of the program is Kit Harington. Debuting in the first season, Harington played Jon Snow: the kid once thought to be the illegitimate son of Eddard "Ned" Stark (Sean Bean), who we later learn is a Targaryen and the heir to the Iron Throne. This journey was long and full of twists, turns, and hardships, yet Harington stuck it out until the final season inevitably came around. Along the way, he even got to brush shoulders with some incredible actors.
Among the many talented actors that Kit Harington shared scenes with on "Game of Thrones," getting to do so with this one was a dream come true for him.
Harington adored working with Peter Dinklage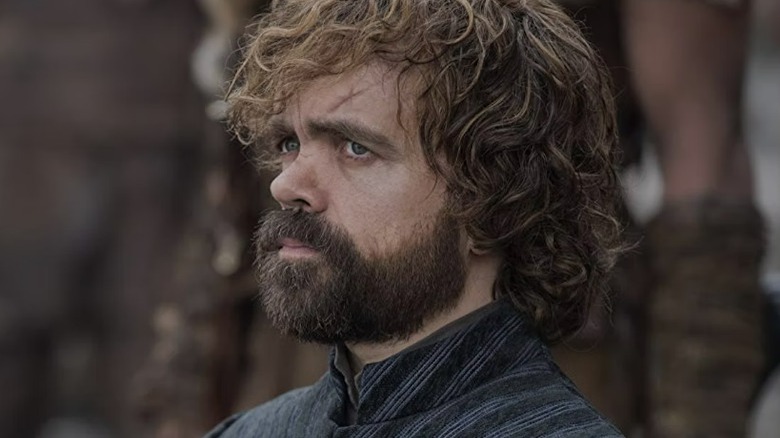 HBO
Way back when the inaugural season of "Game of Thrones" was about to debut on HBO, Kit Harington sat down for an interview with That Shelf on YouTube. After discussing his character, Jon Snow, the audition process, and the show itself, Harington touched on what it was like to work with the rest of the cast — specifically Peter Dinklage. "He's fantastic...to work with him was a bit of a dream," Harington said. Little did he realize he'd get to act alongside him on the show for nearly a decade since both Jon Snow and Dinklage's character, Tyrion Lannister, survived to the end of Season 8.
Considering that both "Game of Thrones" fan-favorite characters survived to the end of the show, one has to wonder if they'll reunite in a future project. After all, HBO plans to turn the series into a launchpad for a slate of spin-offs and prequels, including a title centered on Jon Snow himself. Revealed in June of 2022, the series will reportedly pick up where "GoT" left off, detailing Snow's life beyond the Wall following his exile from Westeros (via The Hollywood Reporter). Time will tell if any other alums from the show aside from Harington will return for the sequel project, so we'll have to keep a close eye on it as development continues.
Both Kit Harington and Peter Dinklage helped make "Game of Thrones" the massive success it grew into, bringing Jon Snow and Tyrion Lannister to life incredibly well. Hopefully, we'll get to see them interact more as the "GoT" franchise expands.