Fans Have Some Theories On Who Jackie's Husband Might Be On That '90s Show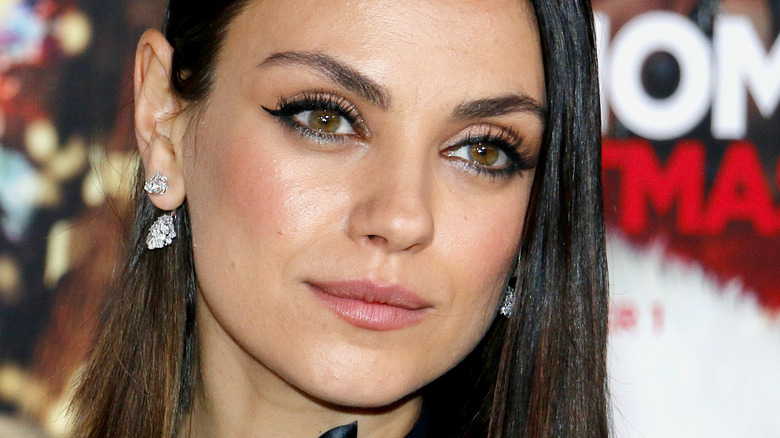 Tinseltown/Shutterstock
In October 2021, "That '70s Show" fans were surprised and delighted to learn that streaming giant Netflix had picked up a sequel series called "That '90s Show." According to Deadline, the series will be set in 1995 and follow Eric Forman (Topher Grace) and Donna Pinciotti's (Laura Prepon) daughter, Leia Forman (Callie Haverda). Leia will be visiting her grandparents — Kurtwood Smith and Debra Jo Rupp reprising their roles as Red and Kitty Forman — in Point Place, Wisconsin for the summer. There, she meets a band of misfits who will become the new gang the series will follow.
But what of the old crew? Well, thankfully, though not entirely unexpected, it was announced in April 2022, via Entertainment Weekly, that original series stars Topher Grace, Laura Prepon, Ashton Kutcher, Mila Kunis, and Wilmer Valderrama had all signed on to guest star in the series and help usher in the new cast. Fellow former co-star Danny Masterson, who has been accused of sexual assault by multiple women, is reportedly not appearing.
As with any sequel, fans are excited to check in with their favorite characters and see what happened since the series ended. And when it comes to Kunis' character Jackie, some fans seem especially curious about who she may have paired up with since the last time we saw her.
If you or anyone you know has been a victim of sexual assault, help is available. Visit the Rape, Abuse & Incest National Network website or contact RAINN's National Helpline at 1-800-656-HOPE (4673).
Some fans speculate that Jackie and Kelso will be married on That '90s Show
Seeing as "That '70s Show" focused heavily on the gang's romantic relationships, it makes sense that fans would speculate on who ended up with whom. And considering that Jackie's love life was pretty narratively important to the show, one fan took to the r/That70sShow subreddit to wonder aloud about who Jackie ended up marrying. Redditor u/marie_g10 reached out to their fellow fans and asked who they thought Jackie's husband could be in the upcoming "That '90s Show." They theorized that since Mila Kunis and Ashton Kutcher are married in real life, it would make sense for their characters to also be hitched in the series.
With over 100 upvotes, many fans seemed to agree with u/marieg10. However, considering the character's tumultuous relationship, some didn't seem convinced that the Kelso/Jackie pairing would actually work in the show's canon. Commenter u/eli454 explained their relationship in a nutshell: "There's a reason why the two broke up multiple times. They weren't right for each other ... With Jackie and Kelso it really just consisted of Jackie bossing him around and Kelso taking it because he didn't really have a backbone."
But in a comment receiving over 80 upvotes, u/berrybunniez seems to have summed up the argument for a Jackie and Kelso marriage best: "I think it will be Kelso too. I don't think that they would actually get back together in canon, but with the whole Danny situation plus Ashton and Mila being married in real life I think that's what writers will go for."
Ashton Kutcher explains why he and Mila Kunis chose to return for That '90s Show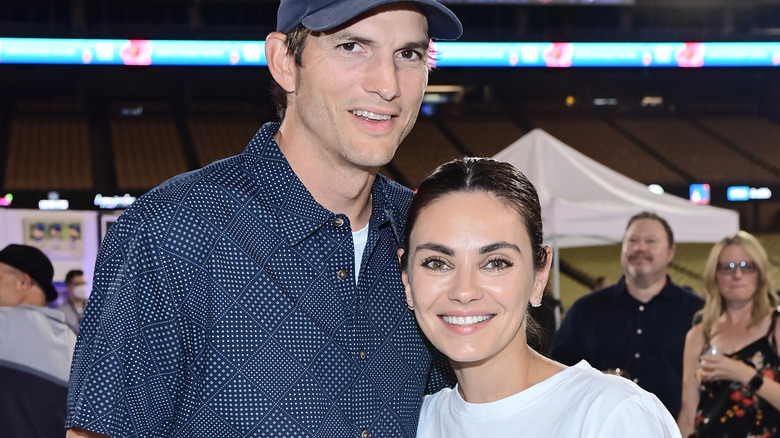 Stefanie Keenan/Getty Images
As for the real-life couple, it was later revealed that the reason Mila Kunis and Ashton Kutcher both decided to return was because they realized that it was important to give back to the show that gave them everything. At the red carpet premiere of "Vengeance" in July 2022, a movie in which Kutcher has a supporting role, Variety checked in with him about reprising the role of Kelso in "That '90s Show." According to Kutcher, it was a joint decision between himself and Kunis based on their gratitude for the original series. He explained, "Mila and I were contemplating it. We thought, 'Listen, we're only in the position that we're in because of that show, so let's just go back and do this."
While they may be a wonderful couple in real life for remembering what the show means to them, it's hard to tell how their characters will fare together on the sequel series. We'll soon find out when "That '90s Show" hits Netflix.