What Really Fascinates Mayim Bialik About Jeopardy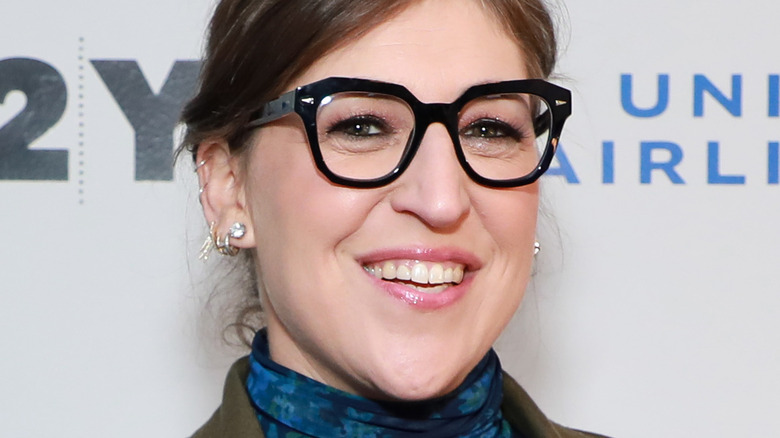 Jason Mendez/Getty Images
Alex Trebek became the face of the popular game show "Jeopardy!" shortly after taking up hosting duties in 1984, sticking with the series for over 30 years and 37 seasons. Therefore, when he died at the age of 80 on November 8, 2020, due to pancreatic cancer, longtime viewers couldn't imagine "Jeopardy!" would stick around much longer without its iconic host at the podium. Nevertheless, the series trudged onward, and the minds behind it quickly got to work finding a suitable successor. It wasn't an easy decision to make, but they eventually got the situation sorted out.
After Trebek's final "Jeopardy!" episode hit the airwaves on January 8, 2021, the program saw a handful of famous names take on his former position. Fan-favorite to become the new permanent host, LeVar Burton, Savannah Guthrie, and several others got to try their hand at hosting the show before a more permanent one took on the job. Executive producer Mike Richards became the new host but left the gig shortly after this news reached the public. With that, former "Jeopardy!" champion Ken Jennings and longtime "The Big Bang Theory" mainstay Mayim Bialik began sharing hosting duties.
According to Bialik herself, here's what she has found the most fascinating about "Jeopardy!" in her time working on the series so far.
Bialik loves the behind-the-scenes aspects of Jeopardy!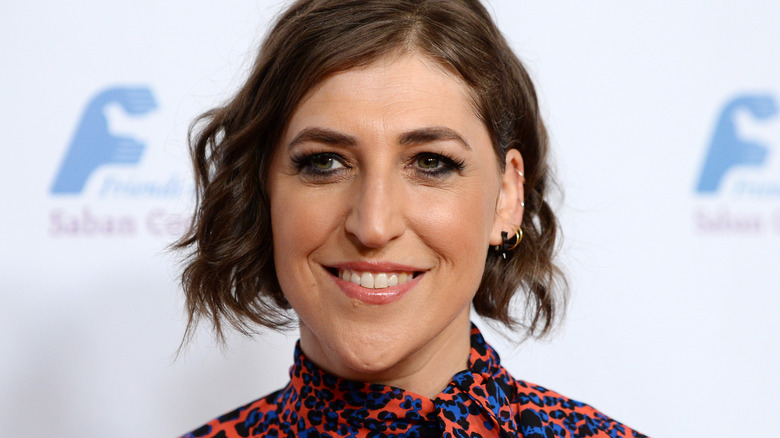 Amanda Edwards/Getty Images
In April of 2022, Mayim Bialik appeared on "The Kelly Clarkson Show" and pulled back the curtain on her experience as one of the new faces of "Jeopardy!" When asked what she's learned about the long-running game show since becoming a regular on it, she expressed her interest in the inner workings of the show that most viewers don't even consider. "It, to me, is so fascinating. The people in my ear, and meeting all of the writers and the researchers, and just like getting to see behind the scenes," Bialik said, praising the work that those behind the program put in to make it a success.
Of course, it should come as no surprise that hosting such a popular and recognizable game show as "Jeopardy!" isn't easy, especially at first. With so many moving parts and voices in your earpiece telling you what to do, it sounds like an overwhelming gig. Nevertheless, Mayim Bialik has stuck with it and has become increasingly comfortable at the podium. She told Entertainment Tonight, "I'm definitely becoming more comfortable. As I become the rhythm of the person talking in my ear, it becomes a little bit easier," though she also admitted that the show is quite demanding on her energy levels.
As a new era for "Jeopardy!" continues to unfold, there are few names out there better than Mayim Bialik to help lead the charge. Her interest in all facets of the show just goes to show how much she cares about seeing it thrive.