John Boyega Confirms What We All Feared About His Star Wars Future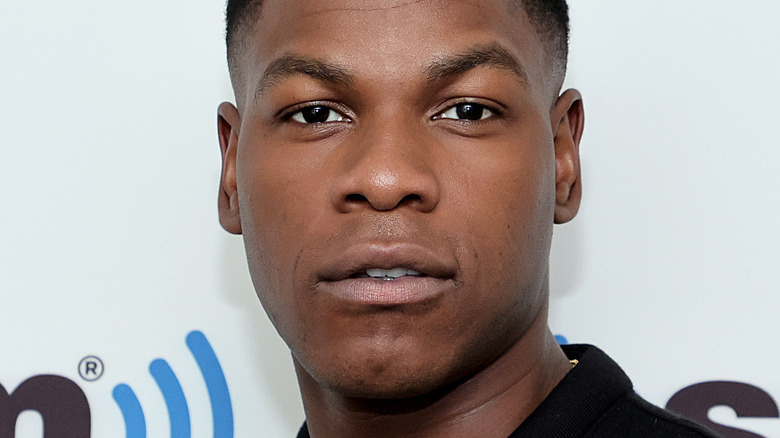 Jamie Mccarthy/Getty Images
A mere few years after its acquisition of Lucasfilm, the Walt Disney Company kicked off a brand new trilogy of "Star Wars" films. Set decades after the events of the original three movies, "Star Wars: Episode VII – The Force Awakens" and later its two sequels, "Star Wars: Episode VIII – The Last Jedi" and "Star Wars: Episode IX – The Rise of Skywalker," would bring audiences to a post-Galactic Empire period. In doing so, moviegoers got to reunite with longtime favorites such as Han Solo (Harrison Ford), Princess Leia (Carrie Fisher), and Luke Skywalker (Mark Hamill), but that's not all.
In addition to catching up with legacy characters, the sequel "Star Wars" trilogy put a host of new faces front and center. Scavengers-turned-Jedi Rey (Daisy Ridley) took the helm alongside Resistance fighters Poe Dameron (Oscar Isaac) and Finn (Marvel movie avoider John Boyega). As a former First Order stormtrooper and a Force-sensitive being, Finn had tons of potential throughout the trilogy. Most would agree that he never reached the heights that he could've and should've, but that's not to say that can't be rectified down the road. After all, this is "Star Wars," where the impossible is always possible.
Although, according to John Boyega, when it comes to his "Star Wars" future, things look pretty bleak at the moment.
Boyega has no intention of returning to a galaxy far, far away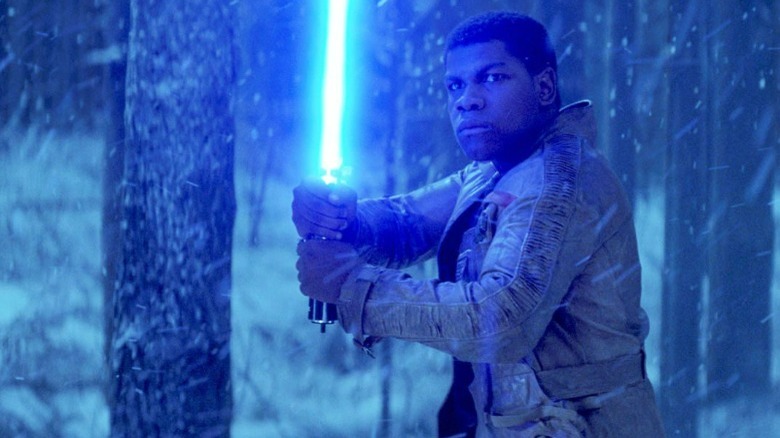 Disney/Lucasfilm
In August of 2022, John Boyega appeared on "Tell Me Everything with John Fugelsang" (via Variety), where he discussed his time in the "Star Wars" universe. During the chat, he revealed that he has no plans nor desires to return to the role of Finn at this point in his career. "Finn is at a good confirmation point where you can just enjoy him in other things, the games, the animation. But I feel like '[Episode] VII' to '[Episode] IX' was good for me," he said before diving into his experience dealing with racist "Star Wars" fans throughout his run as Finn and how public attitudes toward confronting and combatting such attacks have changed for the better in recent years.
While Boyega might not feel particularly eager to return to "Star Wars," his fellow sequel trilogy co-stars have thoughts of their own on such an idea. At the 2022 BAFTAs (via @sw_holocron), Daisy Ridley played coy when asked about portraying Rey again, replying, "I'll always be Rey." As for Oscar Isaac, he made it clear that he'd play Poe Dameron again should just the right opportunity arise. As he explained on "The Jess Cagle Show" in August of 2022, "If there was a great story and a great director and Kathy [Kennedy] came to me and was like, 'I have this great idea,' then I'm so open to it."
Perhaps someday Rey and Poe will return to "Star Wars" in some form, and maybe Finn will too. However, it stands to reason that if we see the character in live-action again, it won't be John Boyega making it happen.