Here's Where You Can Stream Matilda Lutz's Revenge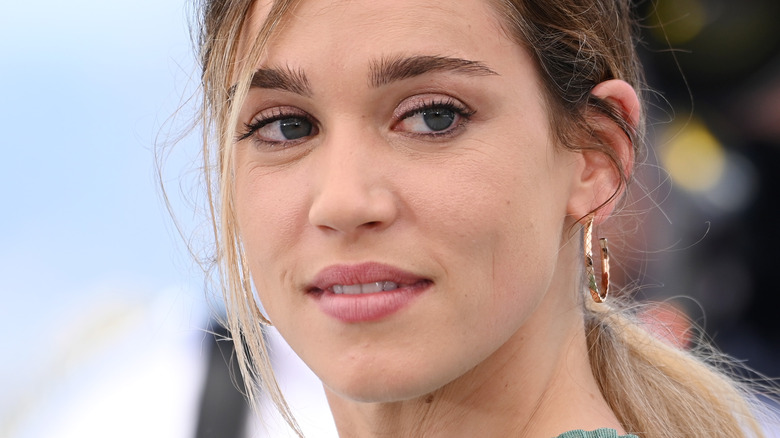 Joe Maher/Getty Images
We may receive a commission on purchases made from links.
The aptly-titled 2017 action film "Revenge" tells the story of a woman named Jen (Matilda Lutz, who was recently cast as the she-devil with a sword in "Red Sonja") who finds herself on a warpath after being left for dead in the desert. The story starts simply enough, with Jen accompanying her neighbor Richard (Kevin Janssens) — with whom she is currently having an affair — on a hunting trip into the desert alongside his friends, Dimitri (Guillaume Bouchède) and Stan (Vincent Colombe).
After Jen is sexually assaulted by Stan, Richard attempts to pay her off to stay quiet, which she refuses to do. As a result, the three men shove her off a cliff and leave her to bleed out while impaled on a tree. What follows is a harrowing revenge story that sees Jen fighting for her own survival amidst the wilderness, and acting as the judge, jury, and executioner for her three attackers. Although "Revenge" wasn't a major success at the box office, the film's unique twist on a classic survival revenge story was met with rave reviews from critics –- and the film currently holds an impressive 93% critical rating on Rotten Tomatoes.
Luckily, any action fan out there who wishes to watch this hidden gem from the comfort of their own home can do exactly that, as Matilda Lutz's "Revenge" is currently available for streaming.
If you or anyone you know has been a victim of sexual assault, help is available. Visit the Rape, Abuse & Incest National Network website or contact RAINN's National Helpline at 1-800-656-HOPE (4673).
Revenge is currently available to stream for subscribers of Shudder and AMC+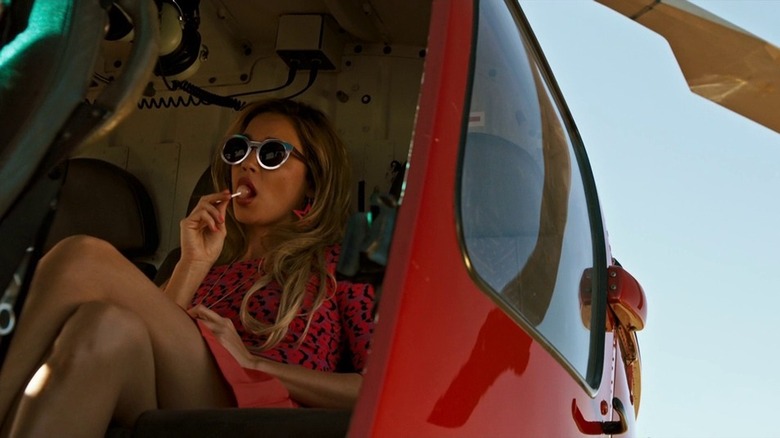 Rézo Films
As of right now, you can stream "Revenge" on the horror and thriller-centric streaming service Shudder, as well as on AMC+. If you are not subscribed to either service, it's worth noting that Shudder plans run from $4.75 to $5.99, and you can also subscribe to an AMC+ bundle that includes Shudder for between $6.99 and $8.99 a month.
On top of that, if you are already a subscriber of either AMC+ on Amazon or Shudder on Amazon, then you can also easily watch the film on Amazon Prime Video. Finally, subscribers to DirectTV can also stream "Revenge" online via the cable service's website.
Considering the harrowing thriller elements of "Revenge" (as well as the film's overtly bloody nature), it's certainly understandable that the critically-acclaimed action flick has found a streaming home with Shudder and AMC — the latter of which has already produced several notable crime thriller series such as "Breaking Bad" and "Better Call Saul." In any case, it's clear that there are plenty of streaming options out for those who wish to give "Revenge" a try, most of which seem like the perfect fit for the film's nerve-racking and violent premise.