The Real Reason Bette Davis Called Joan Crawford A Fool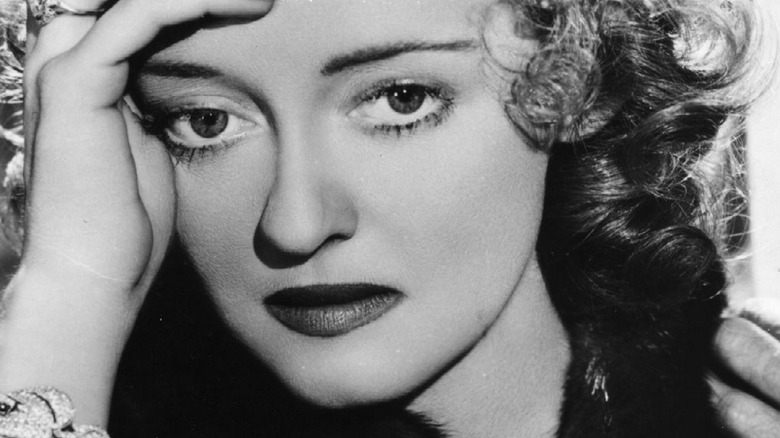 United Archives/Getty Images
Starring Bette Davis and Joan Crawford, "What Ever Happened to Baby Jane?" is a masterfully made film about two sisters who've spent a lifetime competing against each other. Still, one of the reasons the film has remained so relevant is because of what was going on behind the scenes. Chronicled in the first season of the anthology series "Feud," Davis and Crawford's rivalry is the stuff of Hollywood legend. Interactions between the actresses on set were famously tense, mirroring the contentious attitudes of their characters. As reported by Harper's Bazaar, the women's relationship consisted of underhanded snubs, snide comments, and rampant jealousy. Davis and Crawford refused to work together again after their only cinematic collaboration. However, their mutual animosity continued long after production wrapped.
For her performance as Baby Jane Hudson, Davis was nominated for the Academy Award for best actress in 1963 (via IMDb). Had she won, Davis would have been the first actress to win three Oscars, though the award ultimately went to Anne Bancroft for her role in "The Miracle Worker" (via Harper's Bazaar). According to the same outlet, Crawford went on stage to accept the award on Bancroft's behalf, a move that Davis believes was no coincidence. In a 1987 interview with journalist Bryant Gumbel, Davis explained how Crawford's scheming robbed her of the Oscar, though the actress thinks that her co-star's actions were foolish beyond mere wins and losses.
Crawford's pettiness cost Davis more than an Oscar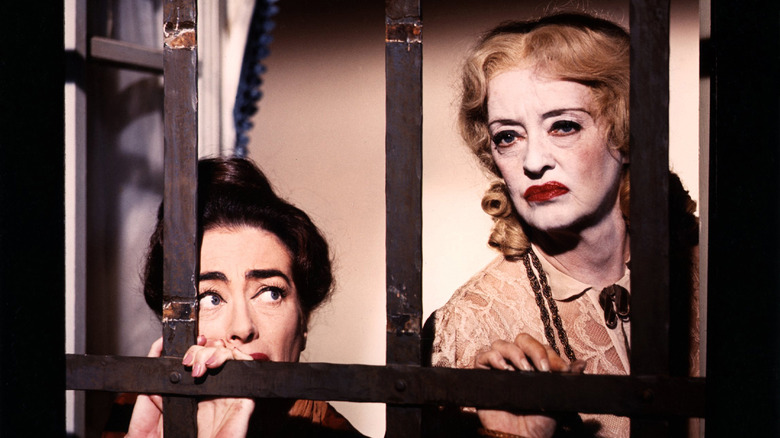 United Archives/Getty Images
When the Academy didn't nominate Joan Crawford for her role in "What Ever Happened to Baby Jane?" she was determined to get on stage regardless, so she offered to collect awards on behalf of actors who wouldn't be attending the ceremony (via Vanity Fair). According to Bette Davis, Crawford intentionally swayed voter opinion against her, which proved to be the final nail in the coffin of their already fractured relationship. Backstabbing aside, Davis believes that the film's popularity would have skyrocketed had she won the award, leading to more money and more opportunities for both actresses. 
"The parting of the ways came when she saw to it I didn't get the Oscar for 'Baby Jane.' She went to all the New York nominees and said, 'If you can't get out there, I'll accept your reward, and please do not vote for [Davis].' She was so jealous, she was a fool," Davis told Bryant Gumbel (via YouTube). "If I had won that Oscar, we'd have made a million more dollars on the film; that's what always happens. So, she wasn't very smart about what she did."
Needless to say, Davis held on to her grudge for a while. Even as their careers moved forward, Davis and Crawford couldn't put their notorious rivalry to rest. Despite the river of bad blood, the actresses later signed on to co-star in the film "Hush...Hush, Sweet Charlotte," though Crawford ultimately dropped out of the project (via Bustle).