Why Fans Don't Want Keanu Reeves To Voice Shadow In The Upcoming Sonic Movie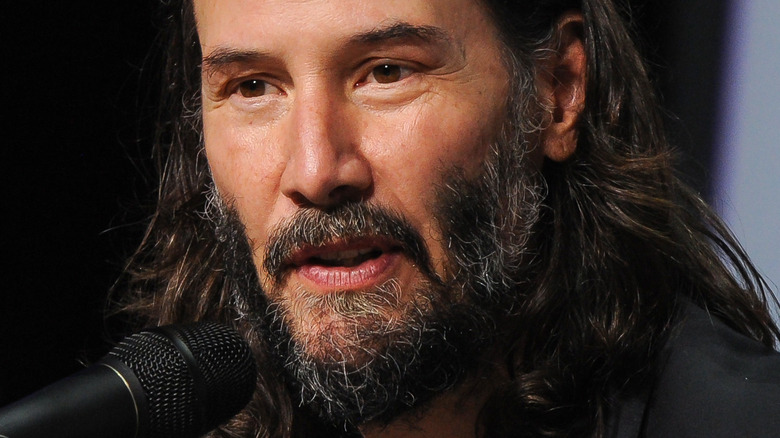 Albert L. Ortega/Getty Images
Sonic's super-fast big-screen footsteps have drawn in equally big names for its iconic characters. After Ben Schwartz found the perfect pitch for SEGA's prickly protagonist, he leveled up again when Idris Elba took on the role of Knuckles in "Sonic the Hedgehog 2." But with that impressive box-office sequel, people are now wondering who will take on the part of the other world-famous hedgehog teased at the end of the last film.
In the film's final moments during the post-credit scene, we're given a glimpse of Shadow the Hedgehog, teasing an inevitably high-speed scuffle for the third film and Sonic finally meeting his match. For those that don't know their echidnas from their emeralds, Shadow was a character created in 2001 when he debuted on the Dreamcast game "Sonic Adventure 2." Able to meet the same speeds as Sonic, Shadow has a more lethal edge due to his capability in hand-to-hand and armed combat. It was no surprise then that a fan got to work on a fancy edit assigning an iconic voice to the character that already knew how to handle guns and lots of them — Keanu Reeves.
However, even with the positive reception the video got, not everyone was willing to give it that iconic Sonic thumbs-up of approval. For fair and fascinating reasons, some fans of Shadow and the 31-year-old franchise he was a part of were unsure about The One as The Ultimate Lifeform.
Fans think it would be a meta move to have Keanu Reeves step into Shadow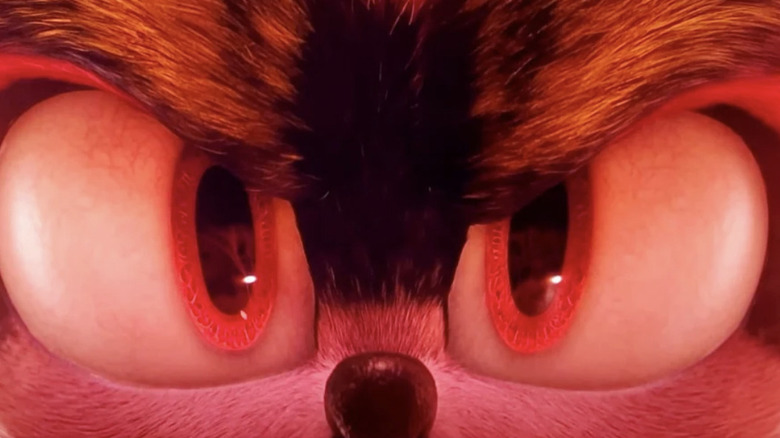 Paramount Pictures
One fan on Reddit asked for the opinions of others about the man notorious for shooting people and looking cool taking on the anti-hero hedgehog. u/badger1987 didn't see Reeves as a fit, saying that he was "way too soft-spoken, and when he IS p****d" and that "when he loses his s*** at Vigo in 'John Wick,' it's too high a pitch."
Whatever octave Reeves' gruff voice may sit on, it's been enough to check the boxes for voiceover work in the past. Besides appearing as Duke Caboom in "Toy Story 4," he also played an animated iteration of Batman in "DC's League of Super-Pets" (a role he hoped to handle in live-action as well). With such an eclectic credit list, it's no wonder that Sonic himself sees "The Matrix" legend as a "national treasure" in the first film. This was highlighted by u/Stonecost, to which u/No-Seaweed-4456 argued, "that's actually the reason I don't want him. It'll be too meta to have Keanu exist in-universe and play a character, don't you think?" 
Meta it may be, but that didn't stop Idris Elba, who played Brixton Lore in "The Fast and Furious" spin-off "Hobbs and Shaw" (also referenced in the franchise), from bumping fists with Knuckles. With that franchise in mind, one star would line up perfectly, bringing Sonic's total opposite to life with hilarious effect.
Jason Statham may be the perfect Shadow for Sonic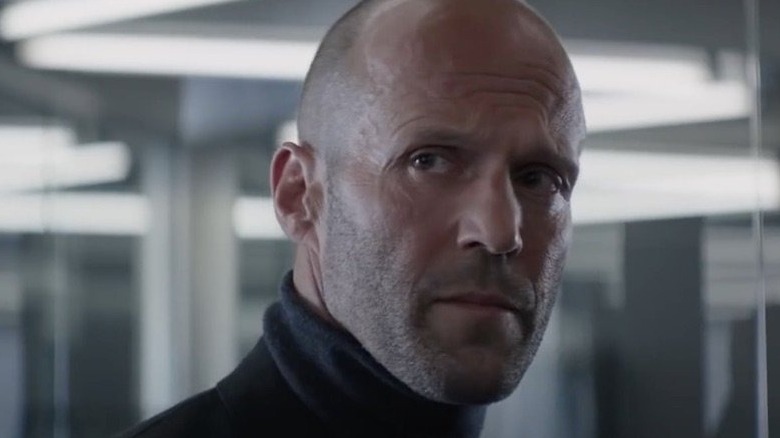 Universal Pictures
When picking the dream cast member to bring Shadow to life, it makes sense to not just think of Sonic's polar opposite but also the antithesis of the actor that voices the iconic blue blur. So far, one of the best things about the franchise was the genius move of getting Ben Schwartz in the recording booth to voice one of the most famous videogame heroes in history. The former "Parks and Recreation" star lines up with Sonic perfectly, so it would make sense that the same treatment for his dark and highly dangerous opponent. Considering that, we'd like to submit cement-gargling gung-ho big screen hero Jason Statham to handle the anthropomorphic anti-hero, Shadow the Hedgehog.
We've already seen Statham play the villain-turned-hero in "The Fast and the Furious" and his spin-off buddy movie with Dwayne Johnson. What we rarely see him do is tickle the funny bone rather than shatter any that belong to an unprepared henchman. Not since Paul Feig's "Spy" has the stern-faced action star matched his hilarious scene-stealing performance, but it would be great to hear how he'd handle a prickly character like Shadow that would eventually (but not always) fight alongside Sonic in the future. For now, we can only wait and see which dream casting for the Dreamcast icon gets the gig, but seeing Schwartz and Statham's names at the top of a poster would be a gift we never knew we wanted.