Whatever Happened To The Coop After Shark Tank?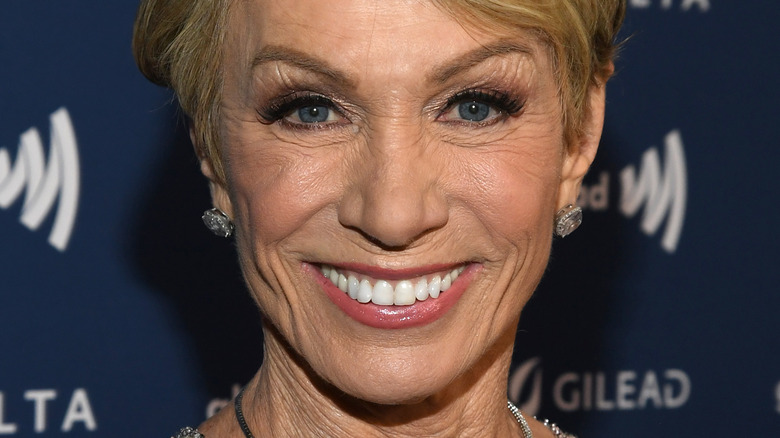 Kevin Mazur/Getty Images
Possibly one of the most stylish ideas to ever grace the hallowed halls of "Shark Tank" was The Coop. Co-conceived by Juliet Boydstun and Lucinda Lent, The Coop is a play space designed for upwardly-mobile folks looking for a safe place for their kids to play. The Coop is open during weekdays for kids to run wild in, offering slides, tunnels, ball pits, and bounce houses, as well as places for kids to dance, play video games, and do smaller, quieter projects like paint. The kids are supervised within these rooms, and the adults have an entire area of their own to relax in, complete with espresso and treats. The Coop's other moneymaking venture comes from hosting and planning parties, which can cost parents anywhere from $695 to $2,795 per event. Think of an upmarket version of Discovery Zone.
During their "Shark Tank" appearance, Boydstun and Lent approach the Sharks asking for $150,000.00 in trade for a 15% ownership stake in the business. They hoped to take their investor's money and turn the business into a franchise. To show off what they could do, they created a shark-themed birthday party, complete with custom cupcakes, banners, and treat packages, to celebrate Mark Cuban's then-upcoming birthday. They informed the sharks that the business is financially solvent, as they've made $100,000.000 in profits on sales worth $350,000.00. However, the majority of the Sharks decided that it was far too early for the women to think of franchising the company out and pulled away. Everyone, that is, but Barbara Corcoran, who agreed to the women's request for funding.
Did Corcoran make a wise investment? Here's how The Coop is doing now.
The Coop is alive and looking for franchisees
It turns out that Boydstun and Lent's dream of growing their company into a franchise has come true, thanks in part to Corcoran's investment. According to The Coop's official website, there are now seven different Coop locations in existence. As of press time, they sport six establishments in California and one in Austin, Texas. The business is still looking to branch out and is still advertising for franchisees.
While many play place businesses have gone by the wayside due to the pandemic, The Coop has managed to survive by offering $5,000 party-to-go packages and virtual party activities. Instead of heading to a The Coop location, parents and guardians can bring the party home, complete with themed food and banners while the party is run and catered by the company. The company's gift shop also offers Coop Crates — favor bags, decorations, and centerpieces that can run anywhere from $25 to $50 apiece. All of the positive publicity they've garnered from their "Shark Tank" appearances has resulted in a lot of ink and a ton of celebrity clients. Per their press section, celebs like Julie Bowen have brought their broods to The Coop locales for parties.
While it definitely wasn't the most expensive deal ever seen on "Shark Tank," The Coop has managed to net Corcoran and the others a pretty penny. Per a 2016 appearance on "Beyond the Tank," the company was then worth a combined $3.4 million across all of its locations. Now that's something worth celebrating.