House Of The Dragon Star Matt Smith Talks Daemon And Mysaria's Unusual Relationship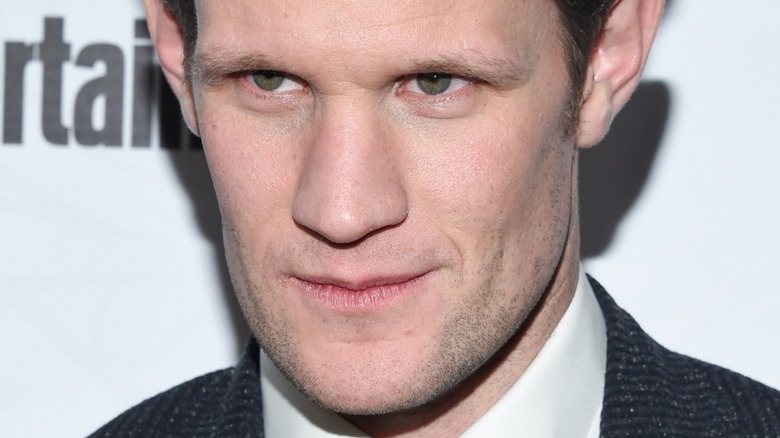 DFree/Shutterstock
With "House of the Dragon" off to a flying start on HBO, it's time to start taking a deep dive into the show's characters. Prince Daemon Targaryen (Matt Smith) stands on the cusp of greatness; on the passing of his brother, King Viserys Targaryen (Paddy Considine) he will become the sixth king of the Seven Kingdoms — or so he thinks. As explained in our recap of "House of the Dragon" Episode 1, fans of the "Game of Thrones" universe know that the course of events will not run smoothly for the Targaryen family and that much drama and tragedy awaits them.
However, one thing about Daemon that has already begun to intrigue the show's viewers is his relationship with Mysaria (Sonoya Mizuno). A humbly born but highly skilled dancer who has become the prince's closest confidant, Mysaria is a cunning and determined woman who's already an expert at playing the sociopolitical games that so obsesses the rich and powerful of Westeros. While Sonoya Mizuno has expressed her delight, per Women's Wear Daily, over Mysaria's complicated path, Matt Smith already has some opinions about how the series has set up the relationship between the prince and his closest ally. Here's what he had to say about the social strata-shaking bond between the two characters.
Smith thinks that Daemon's ability to mix social strata makes him unique
As he discussed during an August 2022 interview with The New York Times, Smith feels that Mysaria and Daemon seem to be on an even playing field, which is an astonishing feat of social bravery. A common dancer for the court shouldn't be able to so easily earn the respect of a member of House Targaryen, and yet they're thick as thieves.
Smith says that there's a reason for this — Daemon is not afraid to mix with the common people. "It's one of those things that I found quite alluring about Daemon: He lives in both worlds. He lives down in the belly of the beast, and he lives back in the Red Keep, in palaces and all that," Smith explained.
It appears that Daemon's ability to walk on both sides of the fence will complicate his life and the show's plotlines, but even Smith seems unsure of just how Daemon and Mysaria's relationship will unfold as the series continues. Yet he does note that Mysaria and Daemon have a lot of respect for each other. After all, when one plays at a game of thrones, it's always healthy to have a little bit of extra respect for your fellow players — if only so you won't underestimate them.