Spawn Director Reveals First Look At Movie's Script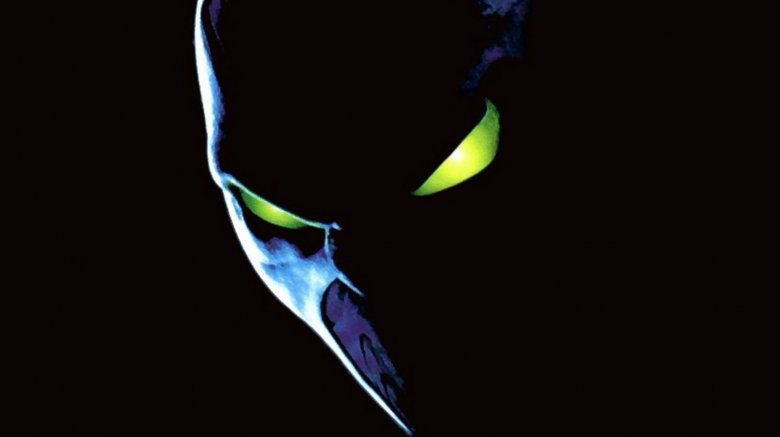 New Line Cinema
Christmas has come a few weeks early for Spawn fans. 
Spawn movie director Todd McFarlane, who also created the iconic character and his horror-fantasy comic series, dropped a bombshell on Friday evening when he posted a sneak peek of the film's script to his Twitter page. 
"Here is a tease of a (partial) early scene from the latest Spawn movie script," McFarlane wrote, accompanying a snap of the 17th page of the 116-page draft. "Will be getting you some big news soon!"
This scene walks the reader through a conversation between Maximilian "Twitch" Williams, a fictional New York Police Department homicide detective who serves as an enemy and an asset to Spawn, and another character named Danny. The pair are at a shooting range, "in separate booths" and firing "at unseen targets." Danny tells Twitch, "You know, you make the rest of us look like s*** when you come here." 
Moving from the guns-a-blazing enclosure to the locker room, the moment shifts to Twitch mentioning two people called Riggins and Dillon and pondering what will happen the former decides he doesn't "need" the latter to run gun trades. Danny retorts, "We don't even have confirmation the two of them have even agreed to anything yet."
Earlier this year, McFarlane dispelled the presumption that Spawn would play the largest role in the upcoming movie. The creative explained that Spawn, despite being the title character, would serve as the central focus of the actual biggest character: none other than Twitch himself. He likened the pair's dynamic to that of Sheriff Brody and the eponymous killer shark of Steven Spielberg's 1975 classic Jaws. 
"The two big roles in the script. There's obviously sort of Spawn himself, although in a weird way it's not the biggest role, and then there's the cop. The cop is this character Twitch who's been there since issue number one," McFarlane explained during San Diego Comic-Con in July. "Twitch is the role in this one, and I sort of refer to him as my Sheriff Brody, who is the sheriff in the Jaws movie. Although it was called Jaws, Jaws didn't really talk a lot in his movie, right? He just kind of showed up at the opportune time to make the movie worthwhile."
McFarlane also noted last summer that the impending Spawn film will have a "dark, R-rated, scary, badass sort of script," and will be far more realistic than the Mark A.Z. Dippe-directed adaptation from 1997. "The world's going to be real, except for one thing that's going to move," said McFarlane. "You're never going to see a dude in a rubber suit."
The Spawn movie is scheduled to begin filming in February 2018. There has been no word just yet on who will play the central characters, but McFarlane's "big news" just might be an official casting announcement.