The Punisher Showrunner Talks Potential Season 2 Characters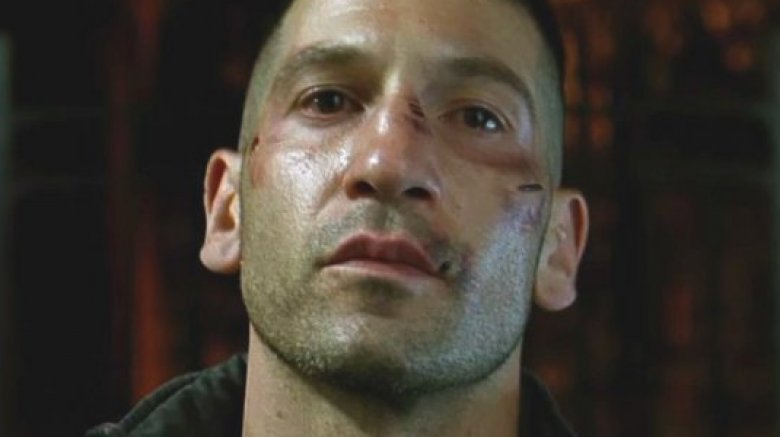 Netflix
Marvel's Punisher comic series showcases a wealth of interesting characters, from dubious baddies to friends that become foes, that would be killer to see on screen. Netflix's The Punisher show features a few of these already, including Micro and the man who will transform into Jigaw, but showrunner Steve Lightfoot has his eyes on two more intriguing comic characters who could join the series somewhere down the line.
Per The Hollywood Reporter, when asked which characters from the Punisher canon he would like to include in a possible second season of the series, Lightfoot revealed his interest in Barracuda and Kathryn O'Brien. 
"I haven't even thought about season two, but one of the villains I love is Barracuda [from Garth Ennis' Punisher MAX series]. I think he's great fun. I also really like O'Brien [also introduced in Ennis' Punisher MAX run]. I thought she was always really cool," Lightfoot said. "Certainly those two jump out at me initially, but there are so many great characters there. It's a very fun sandbox to play in."
A former Green Beret and the man who once tried to murder Frank Castle by throwing him out to the sharks, Barracuda appeared in writer Garth Ennis and artist Goran Parlov's May 2006 comic The Punisher Vol. 7, #31. Kathryn O'Brien, on the other hand, was an ex-agent of the CIA and one of Castle's romantic interests. She first popped up in the comic franchise in March 2004's The Punisher Vol. 6, #1. 
Lightfoot's admission that he hasn't yet been thinking about a second season of The Punisher seems to fall in line with remarks he made to Entertainment Weekly around the time the show launched on Netflix. He told the outlet that he hadn't heard any updates on a pick-up, and noted that he "genuinely [doesn't] know how the Netflix system works with making those calls [regarding show renewals]." However, Lightfoot stated that he truly hopes he can continue working on The Punisher. "I assume once they do [make a call] they'll tell Marvel and Marvel will tell me and we'll jump back to it. But I'm very excited to do so," he said. "I think we left both Frank and Billy in places where there are so many ways to jump off from if that second season comes. We can do anything with them, in truth."
Bringing in Barracuda and O'Brien could add an interesting and welcome layer of complexity to the series, which currently holds a so-so rating of 61 percent on Rotten Tomatoes. Translating those characters from page to screen in the potential new season could give the show just the kind of boost it needs. 
Until we hear of an official season renewal, we can binge-watch the first season on Netflix right now. The Punisher features Jon Bernthal as in the title role, Ben Barnes as Billy Russo, Amber Rose Revah as Dinah Madani, Deborah Ann Woll as Karen Page, and Ebon Moss-Bachrach as David Lieberman/Micro.