The Punisher Showrunner Discusses Possible Season 2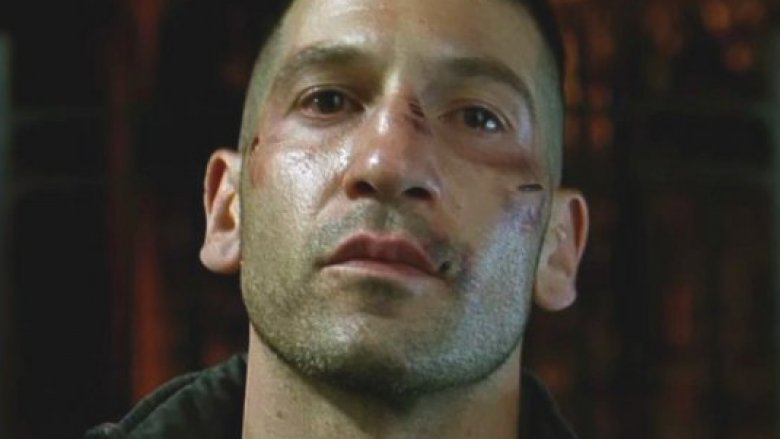 Netflix
Will Frank Castle return for another round of bad guy-blasting escapades? 
Well, according to The Punisher series showrunner Steve Lightfoot, he is more than willing to work on second season of the recently launched Netflix show. 
Speaking with Entertainment Weekly, Lightfoot spoke about the chances of more Punisher goodness, admitting that while he doesn't have a ton of influence in how Netflix hands down series pick-ups, he definitely wants to do more with the titular anti-hero and his best buddy. 
"I genuinely don't know how the Netflix system works with making those calls [show renewals], and I assume once they do [make a call] they'll tell Marvel and Marvel will tell me and we'll jump back to it. But I'm very excited to do so," said Lightfoot. "I think we left both Frank and Billy in places where there are so many ways to jump off from if that second season comes. We can do anything with them, in truth."
Admittedly, it isn't that shocking a notion that Lightfoot is relatively in the dark about a potential second season of The Punisher, though his enthusiasm is a good sign that the creative team will quickly pull together if an official return is announced. What could also be promising is that nearly all of Netflix's collaborations with Marvel properties have been renewed for second seasons, including Daredevil with Charlie Cox, Luke Cage with Mike Colter, Jessica Jones with Krysten Ritter, and even Iron Fist with Finn Jones, despite the mixed critical reviews and audience backlash the show received. 
However, Netflix has a trend of renewing original series shortly after they premiere on the site, and given that The Punisher debuted right around the time of Lightfoot's interview with EW, fans will likely have to wait awhile before any news of a pick-up breaks. 
For now, viewers can watch the first season of The Punisher on Netflix. The series stars Jon Bernthal as Frank Castle/Punisher, Ben Barnes as Billy Russo, Amber Rose Revah as Dinah Madani, Deborah Ann Woll as Karen Page, and Ebon Moss-Bachrach as David Lieberman/Micro, among many others.