Why Some Gilmore Girls Fans Still Defend Lindsay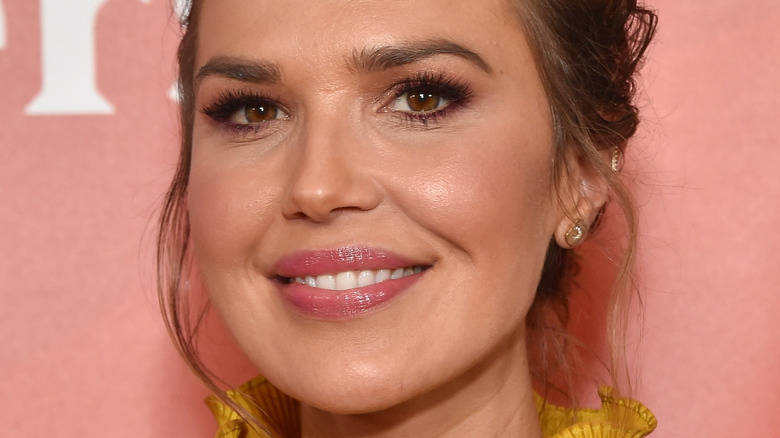 DFree/Shutterstock
The hit series "Gilmore Girls" had quite a few relatable moments before it ended its television run in 2007. However, it has continued to resonate with a new generation of fans online. Last year, while on "Jimmy Kimmel Live!," star Lauren Graham observed that the show's resurgence could largely be attributed to its release on streaming platforms like Netflix. As she noted, "It's way more popular. It wasn't that popular [when it originally aired]." The series introduced viewers to a compelling, thoughtful narrative that merged whimsy with realism and focused on the dynamic mother-daughter relationship between Lorelai (Graham) and Rory (Alexis Bledel). As a TV critic for The Guardian explained, "Its unhurried pace, low stakes, and sleepy, picturesque setting have led fans and critics alike to cite it as a high point for comfort TV."
Since its initial release in 2000, many viewers have dissected the romantic relationships introduced in the show, notably debating which character truly deserved to end up with Rory (via Reddit). During a recent interview with Andy Cohen, the host asked Bledel for her opinion on Rory's three significant love interests, Dean Forester (Jared Padalecki), Jess Mariano (Milo Ventimiglia), and Logan Huntzberger (Matt Czuchry). The actress said, "I can't single somebody out." 
However, Rory's romantic pursuits haven't always incited warm feelings from fans. Regarding her relationship with Dean, some viewers choose to defend neither Rory nor Dean but his spurned ex-wife.
Some fans argue that Lindsay was mistreated by Dean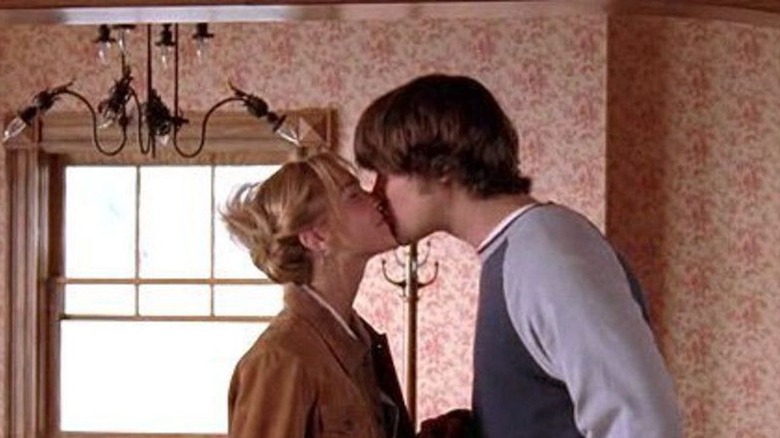 The WB
In season 4 of "Gilmore Girls," Dean married his girlfriend, Lindsay Lister (Arielle Kebbel), after graduating high school. During this time, Rory confides in Dean about her difficulties at Yale, while Dean shares his feelings of stress at home. This, in turn, leads to a close friendship that eventually becomes romantic. In the season finale, the duo secretly begins an affair, which sets off a chain reaction of disastrous consequences.
In a "Gilmore Girls" Reddit thread, many viewers stepped in to defend Lindsay, who they believe was unfairly portrayed as the villain in Rory and Dean's relationship. As u/Queen-Lexopedia noted, Dean often positioned Lindsay as a selfish partner who pushed him to work night and day. Emphasizing the unfairness of this perspective, the user argued, "When we do see Lindsay after Dean cheats, she isn't some selfish person ... She waited for him ... She did nothing wrong, yet she apologizes and makes him roasted beef ..."
Other Redditors agreed with this assessment, pointing out that Dean unnecessarily snapped at Lindsay to make her feel worse rather than acknowledge his misbehavior. U/cursedbythegods said, "The scene where Dean yells at Lindsay for virtually no reason after cheating on her makes me so upset. She deserved better." U/SouthGirl1992 concurred, adding, "He manipulated her into believing that she was being difficult."
U/CelestialBing succinctly summed up the sentiment of the thread, writing, "Lindsay was a victim of Dean's toxicity. She might not have been perfect, but who is?" Criticizing the questionable things we ignore in "Gilmore Girls," many users wished that Rory had moved on rather than reconciled with him.