Paul Bettany's Response To Top Gun: Maverick Outgrossing Avengers: Infinity War Is Perfection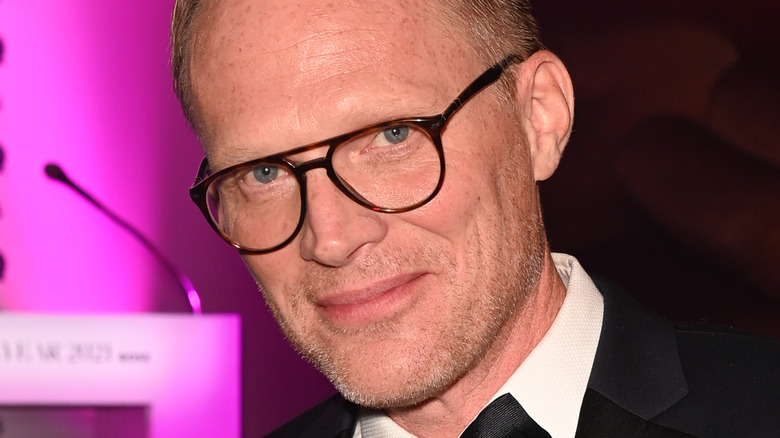 David M. Benett/Getty Images
"Avengers: Infinity War" premiered in 2018 as the first half of the duology that closes the book on the first three phases of the wildly popular Marvel Cinematic Universe. Keen to see how the story so far would end, the public rushed in the movie theaters to a domestic gross of over $678 million (via Box Office Mojo) — a massive figure that, however, was soon surpassed when 2019's "Avengers: Endgame" grossed over $858 million in the U.S. alone (per Box Office Mojo).
These might seem like virtually untouchable numbers, but in the movie industry, records are meant to be broken. In fact, current box office juggernaut "Top Gun: Maverick" is smashing major box office records left and right. In early August, the movie left "Titanic" in its wake, and according to Variety, Pete "Maverick" Mitchell (Tom Cruise) and his fellow ace pilots did the same to "Avengers: Infinity War" on August 20.  
Now, one of the most prominent stars in "Avengers: Infinity War," Paul Bettany, has issued his response to "Top Gun: Maverick" outgrossing "Avengers: Infinity War" — and it's nothing short of perfection.
Paul Bettany suspects Top Gun: Maverick will cause domestic turbulence for him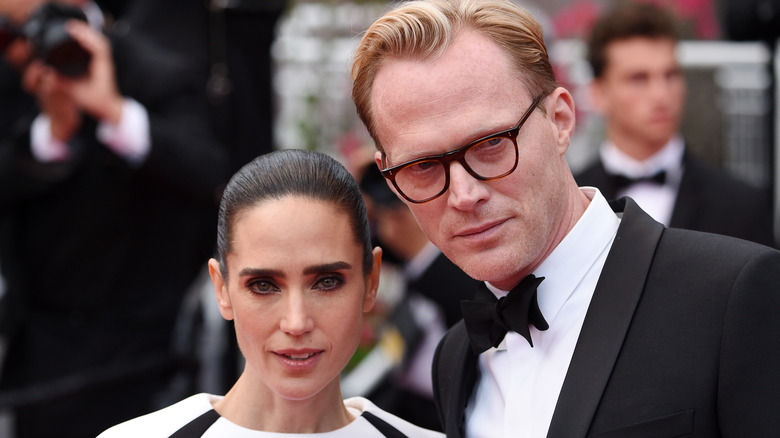 Nicholas Hunt/Getty Images
It would be an understatement to say that Paul Bettany has a keen professional interest in the MCU, seeing as he's played no less than three characters in the mega-franchise. He voices Tony Stark's (Robert Downey Jr.) personal artificial intelligence system, J.A.R.V.I.S., which is later used as the basis for his most prominent character, the Avenger Vision. In the Disney+ show "WandaVision," he also portrays a new, rebooted and rebuilt "White Vision" version of the android. As it happens, though, his household also includes a person whose allegiances lie in the "Top Gun: Maverick" camp. Bettany's married to Jennifer Connelly, who stars in the "Top Gun" sequel as Pete Mitchell's love interest, Penny Benjamin. 
Because of this, Bettany reacted to the news of "Top Gun: Maverick" surpassing "Avengers: Infinity War" as the sixth-highest domestic box office earner of all time in a hilarious, deadpan way. "I'm just never gonna live this down in my house," he wrote on Instagram, accompanied with a screenshot of the Variety article that announced the news. 
Bettany's humorous admission of defeat is only somewhat undermined by the fact that there are still no less than three MCU movies ahead of "Top Gun: Maverick" at the domestic box office (via Box Office Mojo). It'll be interesting to see how graceful the MCU star's messages will be if "Top Gun: Maverick" manages to outgross them, as well.