HBO Promo Includes A Frosty First Look At The Last Of Us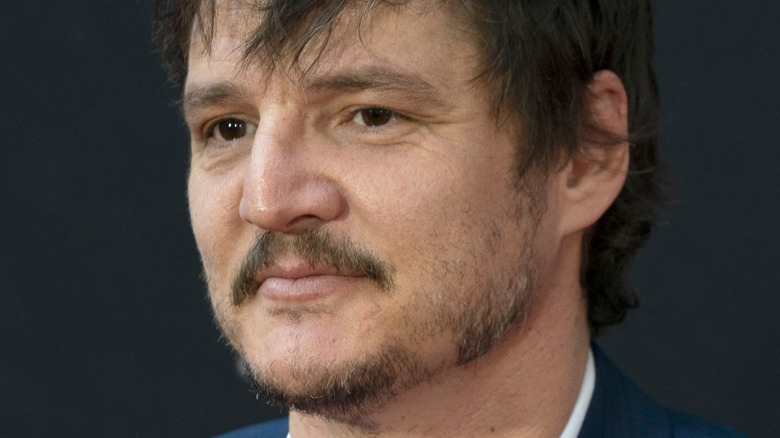 lev radin/Shutterstock
Set in a dangerous post-apocalyptic world where fungus-infected Cordyceps zombies roam the land, Naughty Dog's "The Last of Us" games tell a thrilling and cinematic tale of survival and loss. The entire "The Last of Us" timeline is a complex, melancholy narrative that's essentially playable prestige TV in itself, so it'll be interesting to see what HBO plans to make of the upcoming live-action show. 
The series is directed by the award-winning team of Jasmila Žbanić and Ali Abbasi, and stars Pedro Pascal and Bella Ramsey as protagonists Joel and Ellie. The first look at HBO's "The Last of Us" series was already plenty intriguing, despite being just a shot of Ellie and Joel looking at a wrecked plane on a distant field. Now, a new promotional clip about upcoming HBO shows gives fans a sneak peek of things to come, and it looks like the characters of "The Last of Us" are in for a chilling time ... in more ways than one.
The first look at The Last of Us is enough to give you chills
The clip about HBO Max's upcoming shows teases an impressive array of output that ranges from "House of the Dragon" to "The White Lotus." However, fans who are eager for "The Last of Us" news will likely find their attention captivated by the last 30 seconds of the promo (via YouTube), which offer a literally frosty first look at "The Last of Us." 
The first look at the show depicts Joel and Ellie carefully making their way through a snow-covered bridge before seeking shelter in an abandoned building, where he teaches her to use firearms — a skill that comes in handy later in the clip, when we see Ellie running and shooting. "Everybody I have cared for has either died or left me," Ellie's voiceover says, as the scene shifts into the pair panickedly fleeing from an unseen threat. "You have no idea what loss is," Joel gruffly counters. 
Though the clip understandably focuses on the central duo, it also gives us a bfief look at Nick Offerman's survivalist character Bill — as well as a brief glimpse at an appropriately terrifying-looking Cordyceps zombie. Fans will still have to wait until 2023 for the show to premiere, but judging by this brief look, the show may very well be worth the wait.