The Historical English War That Inspired House Of The Dragon's Targaryen Civil War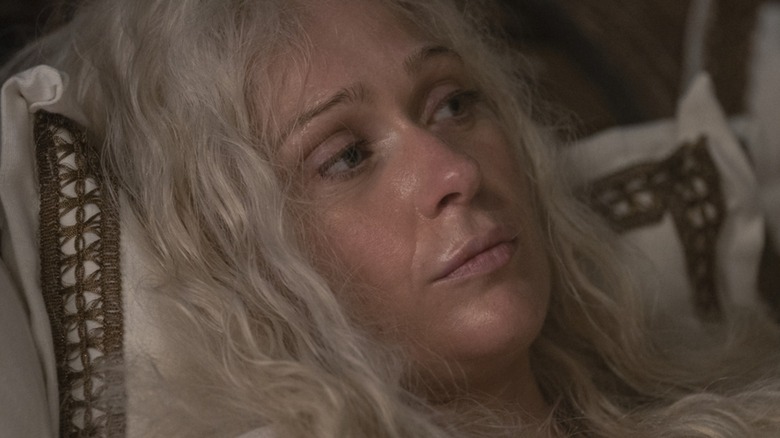 Ollie Upton/HBO
"House of the Dragon" marks HBO's long-awaited return to Westeros for the first time since 2019. The "Game of Thrones" prequel series, which is based on George R.R. Martin's "Fire & Blood" novel, takes place 200 years before the events of its parent show and chronicles the history of the Targaryen clan. Cue lots of political turmoil and backstabbing, but such is life in the Seven Kingdoms.
The cusp of the story centers around the daughter of King Viserys Targaryen (Paddy Considine), Princess Rhaenerya Targaryen (Emma D'Arcy), who seeks to become the first woman in Westeros to sit on the Iron Throne. Of course, that's easier said than done as she must contend with the king's ruthlessly ambitious younger brother, Daemon Targaryen (Matt Smith), and the horrors of the patriarchy.
Fans can expect an unbelievable amount of dragons in "House of the Dragon," but some elements of the story will be more down-to-earth. When one removes fire-breathing monsters from the equation, it becomes apparent that House Targaryen is not unlike some figures from real-world history. Furthermore, the civil war at the heart of the action was inspired by actual events.
House of the Dragon was inspired by The Anarchy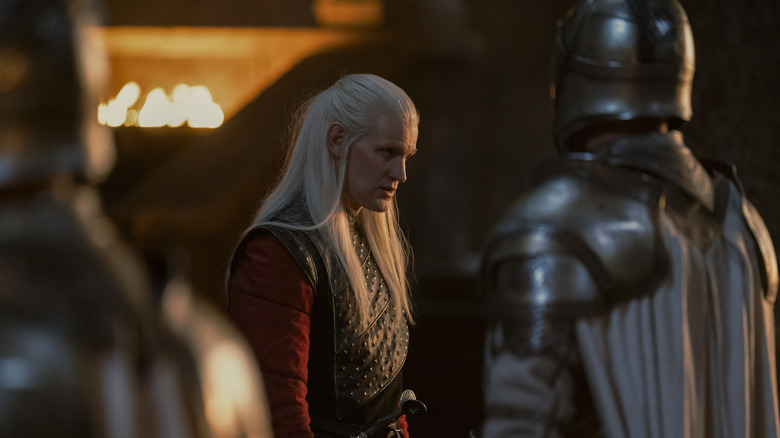 Ollie Upton/HBO
The civil war on "House of the Dragon" was inspired by an event known as The Anarchy, which took place in England and Normandy between 1135 and 1153. It all started when Henry I ruled England and lost his son, William Adelin, in the White Ship disaster of 1120 (per History Hit). The king remarried in an effort to produce a male heir to his throne, but the task was fruitless as he never had another son. 
Before Henry I's death, it was decided that his only daughter, Empress Matilda, would be his heir. However, his nephew, Stephen of Blois, had other plans and seized the throne with help from his younger brother and their influential supporters — most of whom were appalled by the idea of a woman in power (via Historic-UK). The fight for the throne ultimately led to a civil war between Stephen and Matilda's forces, inciting a bleak period of social unrest and political upheaval.
While "House of the Dragon" applies its own spin to political chaos, the characters of Viserys, Rhaenerya, and Daemon are reminiscent of Henry 1, Matilda, and Stephon of Blois, respectively. It remains to be seen how the chaos of the Targaryen civil war will compare to The Anarchy, but the first episode makes clear that "House of the Dragon" is just as violent and unpredictable as its predecessor.