Why Some Cobra Kai Fans Are Confused About Sam's Love Life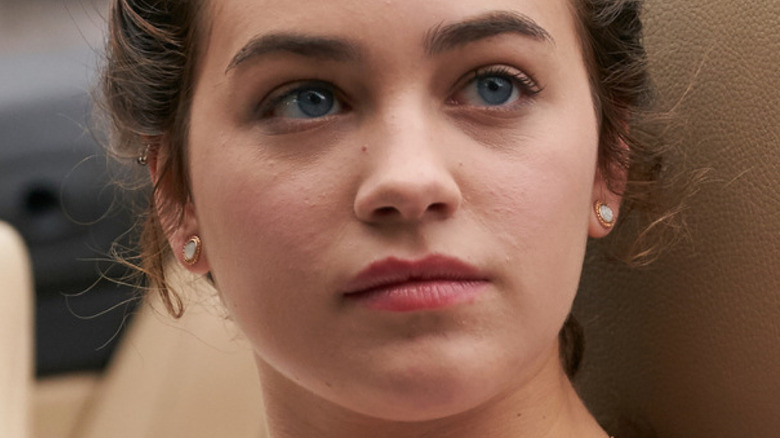 Netflix
While it might not give the impression, "Cobra Kai" is as much about love as it is an ongoing karate school war. The spin-off show spawned from "The Karate Kid" franchise has gone from strength to strength with every season, showing budding relationships and questionably located brawls in equal measure. Amongst these altercations, though, stands Samantha LaRusso (Mary Mouser), who has found herself in a love triangle with grapples and roundhouse kicks. The oldest daughter of Miyagi-Do head, Daniel LaRusso (Ralph Macchio), initially fell for Miguel (Xolo Maridueña), the original Cobra Kai student following its revival, before meeting Robby Keene (Tanner Buchanan).
From there, a fierce rivalry between the two amplified given their allegiance to opposing schools, naturally stopping them from getting along. It was no surprise to see this ancient tradition passed down from one generation of karate kids to another. Still, in doing so, it saw Sam leave Miguel for Robby only to revert back to her original high school flame when the former joined Miyagi-Do. Problem solved, right? Wrong. This very issue feels like it's become an ongoing problem to fans that they can't quite figure out, and it all comes down to Sam's reaction to the whole situation.
Audiences think that Sam doesn't know if she wants Miguel or Robby in Cobra Kai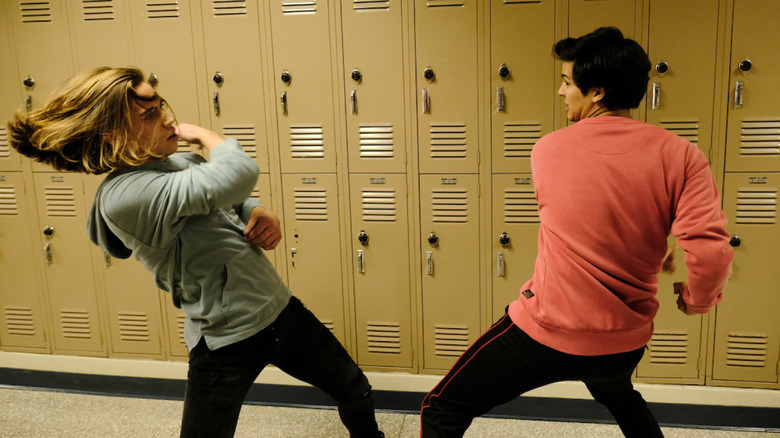 Netflix
Over on Reddit, u/Dry_Nectarine5457, commented on Sam's (Mary Mouser) love life, rounding off recent events from Season 3, saying, "Sam claims Robby hurt her or something. Does she like Miguel or Robby? I honestly felt it unnecessary for him to say that Robby hurt her because I think that's bs. After all, Robby was a rebound." Other fans quickly came to Samantha's defense, highlighting that, like many teenagers, it was a confusing phase of feelings she was going through for two people she had a history with. u/FewKaleidoscope1369 said, "They're kids, they don't exactly have that worked out," while another fan added that it was details like this established Samantha as the "Lowkey most realistic teen in the show."
Besides backing the oldest child of the LaRusso family, many tried deciding which guy Samantha had stronger feelings for. u/Mester_12 said that while she clearly had feelings for both, her chemistry seemed to be deeper with Miguel, while u/roadnot_taken made the case that, "She's young and people change. She clearly has the strongest connection with Miguel though, they seem the most compatible." 
All valid points, but there was one person who might better understand what Sam is going through in this tumultuous love triangle — Mary Mouser herself.
Mary Mouser believes that Miguel and Robby both have a part of Sam's heart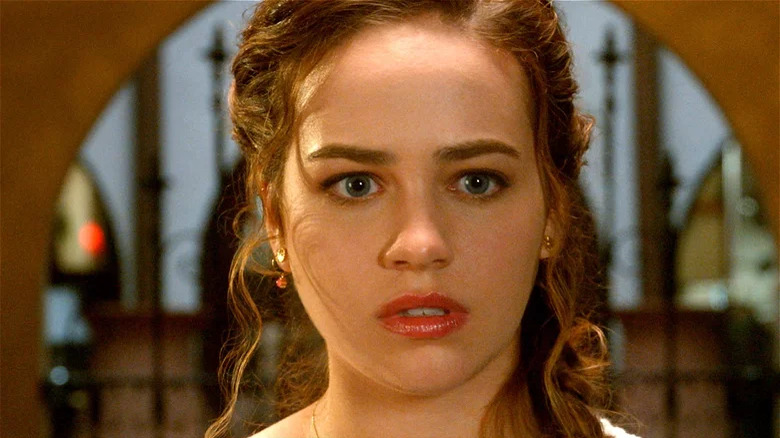 Netflix
While Season 4 may have focussed more on Sam making her own path that didn't necessarily follow in her father's footsteps (along with a game-changing ending), its predecessor certainly highlighted her change of heart between the two men in her life. Season 3 saw her rekindle her romance with Miguel, much to Robby's frustration, but Mouser admitted that hasn't led to her cutting the son of Johnny Lawrence entirely out of her life. 
Speaking to Heavy, Mouser surmised, "I think that Samantha still has both pieces of herself in her heart, and by the end of Season 3, we know that she's with Miguel. And that's where she's happy." 
Even so, exes never really leave the scene, and the "Cobra Kai" star added, "But I think at the same time, I think, there's a piece of her heart that's still always going to belong to Robby too." Here's hoping that these three finally settle their issues and that they don't resort to the old-fashioned "Cobra Kai" way of hashing out issues. Karate doesn't solve everything, guys.