Who Plays The Devil In Netflix's The Cuphead Show?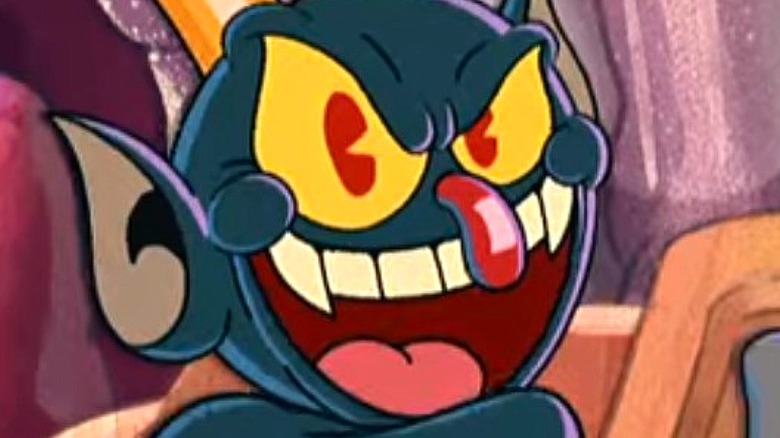 Netflix
Some people enjoy pain. What else can explain the existence of games such as "Cuphead"? It's a series of increasingly frustrating boss battles with a few platforming sections thrown into the mix for variety, all under the cutesy guise of rubber hose animation. Mutinous feelings of crumbling self-worth aside (the King Dice battle alone is worth a few years in therapy), "Cuphead" is an incredible game, one which quickly earned its status as an unforgettable title. An odd byproduct of the success of "Cuphead" is that the videogame launched a Netflix animated series, which had to create personalities for the otherwise quiet characters. 
That's right, "Sonic" isn't the only video game franchise to find safe purchase in modern media. The project, which so far has one season, features a few big names, including Wayne Brady and Grey DeLisle — previously known as Grey DeLisle Griffin. The rest of the cast, however, is comparatively unknown by the zeitgeist. To help remedy that, let's take a look at the voice behind one of the biggest characters in "Cuphead," the Devil himself. 
Luke Millington-Drake is an actor, writer, and an unhinged TikToker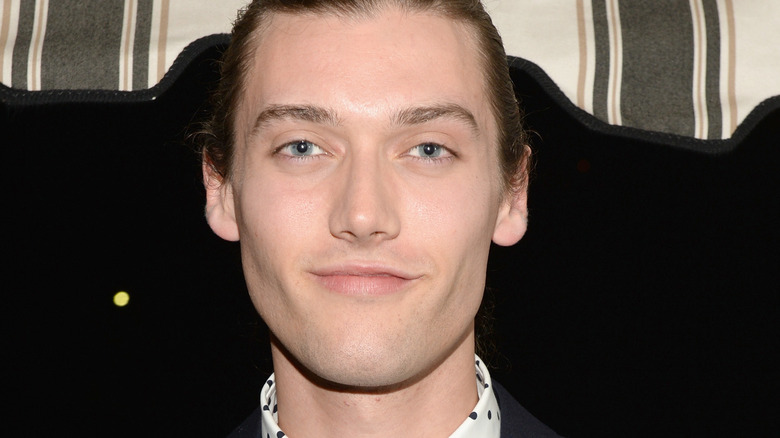 Michael Kovac/Getty Images
Luke Millington-Drake, the voice actor responsible for the Devil, is fairly new to the professional acting industry. According to his IMDb page, he began accruing credits in 2018, with the 2022 "Cuphead" series being his third project. While that might seem sparse, recall that for a not insignificant chunk of those years, a global pandemic shut down everything.  So, be gentle, alright? Even if he is the Devil, he's got feelings — feelings that he shares on TikTok. The performer currently boasts nearly half a million followers on TikTok, where he frequently posts chaotic, unhinged skits. If there's a logical through-line to be found between them, we haven't seen it. 
That being said, the platform isn't known, or even used for, logical art. It's silly and frantic and everchanging, and Millington-Drake unquestionably matches the required energy. 
As for his other acting credits, again, they're currently few in number, but at least one of his projects that is in post production is "That 90's Show," which is a sequel series to a certain popular show that starred Laura Prepon, Topher Grace, and Mila Kunis. If that gets to even a third of the popularity of "That 70's Show," it's safe to say that Millington-Drake will be fine for quite some time and if he isn't, he's always got TikTok to lean back on.