The Recent Co-Star Who May Be Reuniting With Margot Robbie In Ocean's Eleven Reboot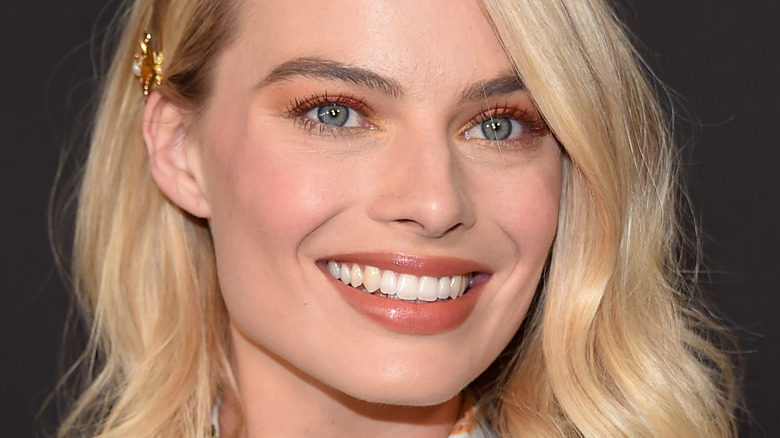 DFree/Shutterstock
Few directors had as impressive a run in the early 2000s as Steven Soderbergh. Though Soderbergh struggled with parts of "Ocean's Eleven," a remake of the 1960 heist film classic, the 2001 movie was ultimately well-regarded for the team-up of George Clooney and Brad Pitt, its killer soundtrack, and the inspired editing.
And that was not the last time that the film series was rebooted or revitalized. Sandra Bullock led the fully female-fronted film "Ocean's 8" as Danny Ocean's (Clooney) sister, and it now looks as though it's time to put the lucrative franchise to the test again. Hollywood heavy-hitter Margot Robbie's movie roles have included a controversial ice skater, wife to an embezzler, and an iconic DC anti-hero. Now, according to The Hollywood Reporter, Robbie is slated to lend her talent to a new take on the "Ocean's" franchise that is set to be directed by Jay Roach and take place in the 1960s. And the latest rumblings suggest that one of her recent "Barbie" co-stars might be along for the ride.
Ryan Gosling is reportedly in talks for a role in the new Ocean's Eleven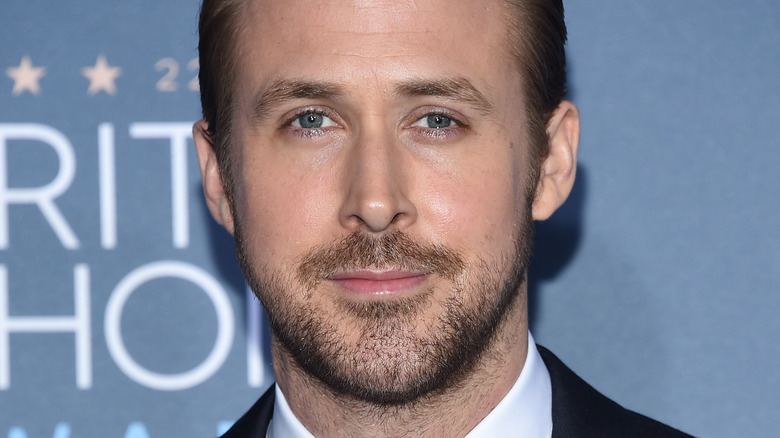 DFree/Shutterstock
Given everything we know about "Barbie" so far, it certainly seems that viewers will be in for a treat. Helmed by "Ladybird" and "Little Women" director Greta Gerwig, Ryan Gosling has made some bold statements about the film. A feminist take on the fashion doll, the actor stated that it may be the best script that he's ever read. And judging from the latest buzz around the new "Ocean's Eleven," it seems like he likely enjoyed working with Margot Robbie, as Gosling is reportedly circling a role in the upcoming take on the crime caper classic. 
According to The Hollywood Reporter, the film will be an offshoot of the originals and set in Europe. Both Robbie and Gosling have appeared in their fair share of period pieces, and it's hard to deny that they've each proven themselves to have the kind of swagger and style required to lead a film of that caliber. As of the time of writing, it appears as though this new "Ocean's Eleven" project is still in the early stages of development and has not yet been officially greenlit, but this seems like a no-brainer. Robbie and Gosling are both actors in high demand at the moment and depending on how well "Barbie" does, viewers may be clamoring to see more of them together in the future.