The Hilarious Reason MCU Fans Think Ant-Man Might Be In Trouble In His Next Movie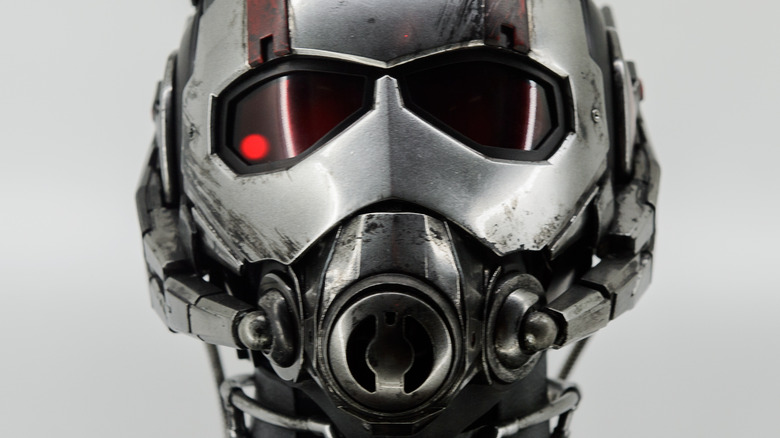 Anton_Ivanov/Shutterstock
It's the nature of the job that superheroes often find themselves in serious trouble. They put themselves in the line of fire in order to protect the world (or galaxy, or dimension) from monsters, supervillains, and other assorted threats, usually succeeding and living to fight another day. That's as true of Paul Rudd's Ant-Man as it is for anyone else, and he's set to return for another big screen adventure in the upcoming sequel "Ant-Man and The Wasp: Quantumania." It's a safe bet that Ant-Man will get into some pretty tough scrapes over the course of the movie, but fans have grown a little more concerned about the superhero's long-term prospects now that they've gotten their eyes on a certain photograph.
The picture shows the man who's set to play time-traveling Marvel supervillain Kang the Conqueror in "Quantumania" (after previously playing He Who Remains in "Loki"). And if it reflects the condition of Kang as he heads into the face-off with Ant-Man, fans are starting to think the microscopic crimefighter is going to have his work cut out for him in dealing with the threat.
Jonathan Majors' Kang may be the most ripped supervillain the MCU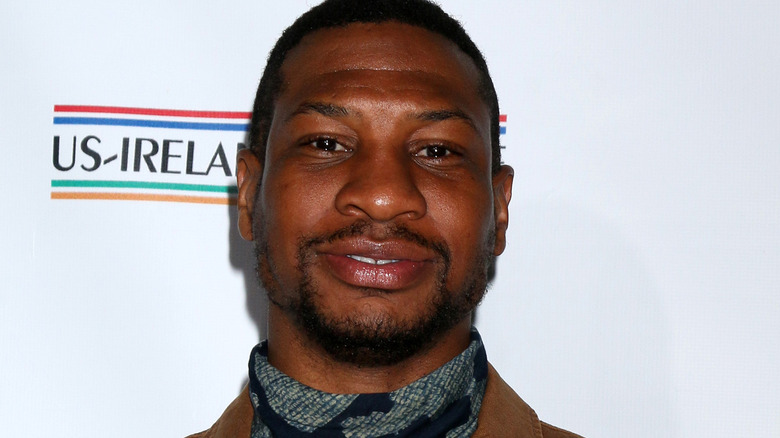 Kathy Hutchins/Shutterstock
It all stems from a tweet from fan account @TheCinematicUniverse sharing a photo of Jonathan Majors, who's playing Kang the Conqueror in "Ant-Man and The Wasp: Quantumania." Majors, who also has a role in the upcoming "Creed III," has clearly been bulking up at the gym, and TCU joked that it's not looking good for Ant-Man (Paul Rudd): "Ant-Man is 100% dying in this one."
With over 100,000 likes, it seems that other fans agree. In a particularly worrying sign for Ant-Man, even one of his allies seems to be placing his bets on Kang. Seemingly in a response to the viral tweet, Shang-Chi himself Simu Liu shared the same photo with this caption: "bro the Avengers are straight up effed."
While it takes more than brawn to defeat the World's Mightiest Heroes, it seems clear that Ant-Man and The Wasp (Evangeline Lilly) will have to use everything they've got to defeat such a physically imposing Kang. Of course, even that defeat will have to remain temporary, since in the comics, Kang is one of The Avengers' most troublesome foes and isn't likely to disappear after just one movie. "Ant-Man and the Wasp: Quantumania" is set to hit theaters on February 17, 2023.