Coco Earns $2.3 Million In Tuesday Previews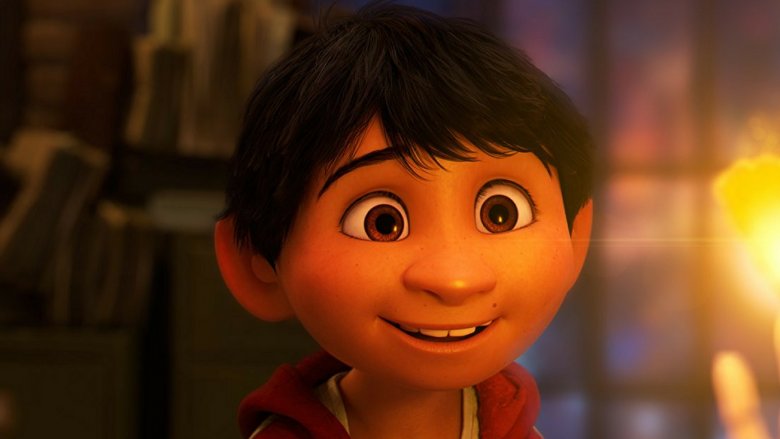 Coco looks like it will be another big win for Pixar. According to Box Office Mojo, the film has already pulled in $2.3 million in Tuesday night previews ahead of the long holiday weekend, where it is projected to take first place with upwards of $70 million.
Coco follows 12-year-old Miguel (newcomer Anthony Gonzalez), a young boy from a shoemaker's family who dreams of becoming a musician like his idol, the late Ernesto de la Cruz (Benjamin Bratt), despite his family having banned music for generations. When Miguel tries to follow in his idol's footsteps, he ends up transporting himself to the Land of the Dead, where he goes on an adventure to find out his real family history.
Although the movie comes at a time of upheaval for Pixar, it has received stellar reviews from critics and currently sits at a 95 percent on the review aggregator Rotten Tomatoes. Thanksgiving weekend has also traditionally been very friendly to kids' movies, with DIsney and Pixar holding the top five spots for highest grossing films over the holiday.
Coco's $2.3 million in previews comes close to last year's $2.6 million for Moana, which went on to earn $82 million over the five day period. It beats out The Good Dinosaur's $1.3 million and Frozen's $1.2 million; those films went on to earn $55.4 million and $93.6 million over the five-day frame, respectively.
Coco didn't top the box office on Tuesday, though. It lost out to DC's Justice League, which pulled in $10.6 million, up 41 percent from Monday. Justice League has a lot of work to do this weekend after a disappointing $94 million opener, representing the smallest opening in the DCEU thus far. The film is projected to take second place after Coco with $60.1 million. (via Deadline)