Coco Expected To Top Justice League At Thanksgiving Box Office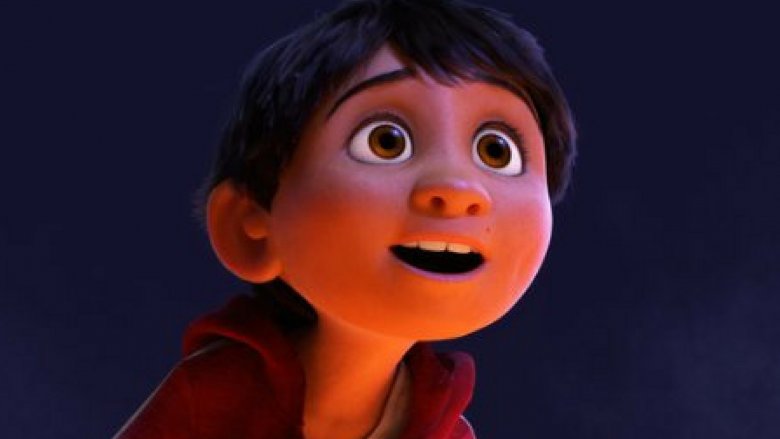 All of the superheroes in the world may not be enough to defeat Pixar. According to tracking from Box Office Mojo, the studio's Coco is expected to top Justice League at the Thanksgiving box office with a cool $71.9 million over the five-day holiday weekend frame.
Coco follows 12-year-old Miguel (newcomer Anthony Gonzalez), a young boy from a shoemaker's family who dreams of becoming a musician like his idol, the late Ernesto de la Cruz (Benjamin Bratt), despite his family having banned music for generations. When Miguel tries to follow in his idol's footsteps, he ends up transporting himself to the Land of the Dead, where he goes on an adventure to find out his real family history.
Although the movie comes at a time of upheaval for Pixar, it has received very positive reviews from critics, sitting at a 94 percent on Rotten Tomatoes. The film, which has an all-Latino voice cast, also has a release date that's traditionally been very friendly to kids' movies. According to data from ComScore, the top five Thanksgiving weekend winners of all time are all time were kids' movies– Frozen with $93.6 million, Moana with $82.1 million, Toy Story 2 with $80.1 million, Tangled with $68.7 million, and The Good Dinosaur with $55.4 million. 
Justice League, meanwhile, needs strong legs through and beyond Thanksgiving in order to make up for a lackluster opening weekend. The movie brought in just $94 million in its opener, good enough for first place but still the lowest gross of any DCEU movie to date. The film, which stars Ben Affleck, Henry Cavill, Gal Gadot, Ray Fisher, Ezra Miller, and Jason Momoa, currently sits at a 41 percent on Rotten Tomatoes.
Justice League is projected for around a 56 percent drop to second place, bringing in $60.1 million over the five-day period. Reports say that the movie could lose up to $100 million for Warner Bros. if it fails to leg out at the box office, so, despite an impressive international haul thus far, there is still a lot of pressure on the film to perform over the holiday.