Sony Is Prepping A Days Gone Feature Adaptation, And This Outlander Star Is In Talks To Lead
Sony regularly finds itself leading the pack when it comes to the three major console makers in the market. The PlayStation creator is still having trouble meeting demand on the PS5 for instance (via Ars Technica), which is a pretty good indicator that the nearly two-year-old system remains very much in high demand.
Of course, part of the appeal that keeps gamers coming back to Sony is its wide swathe of exclusive games. From "God of War" to "Gran Turismo," from "Ratchet & Clank" to "LittleBigPlanet," the Japanese electronics giant seems to have something in its stable to offer players of every stripe.
A newer property to Sony's ongoing collection of exclusives has been "Days Gone." The game takes place in an apocalyptic future where hordes of zombies roam a decimated America and road warriors must battle them off or flee from their staggering numbers. If you're a fan of this zombie-killing adventure, you'll be happy to know that Sony is planning to adapt the game into a feature film.
Sam Heughan may play the role of Deacon in the adaptation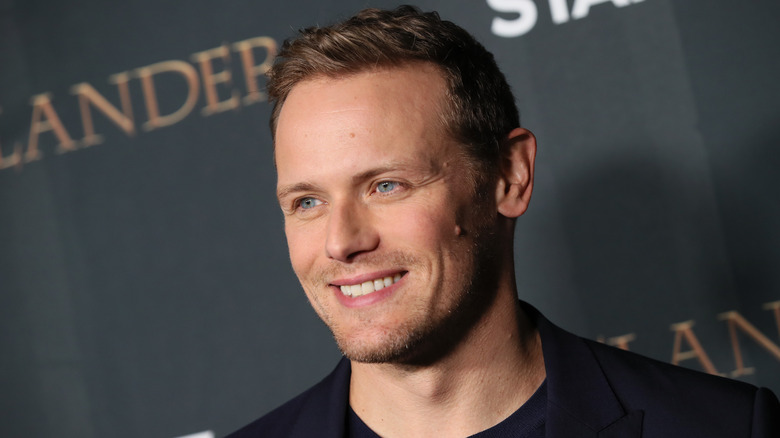 David Livingston/Getty Images
While "Days Gone" wasn't successful enough in Sony's eyes to garner a sequel (via FTW), the company is planning to produce a cinematic version of the game. According to Deadline, "Outlander" star Sam Heughan is being considered for the role of protagonist Deacon St. John for the adaptation. Heughan, who plays Scottish warrior Jamie Fraser on "Outlander" is one of the key figures who appear to be circling the project. Meanwhile, Sheldon Turner who wrote the George Clooney romance "Up in the Air" and nabbed a story credit for "X-Men: First Class," is signed on to adapt the game.
Since Sony's first big stab at live-action with "Uncharted" was able to net the studio a pretty impressive haul at the worldwide box office (via Box Office Mojo), it's only natural that they'd be eyeing up their next property to bring to life. Though Sony were hesitant to bet on another game in the "Days Gone" franchise, it would seem that the prospect of a movie in the popular zombie horror subgenre was enough to convince them to take a stab at adapting it.