The Cuphead Show's Frank Todaro Struggled To Pick His Favorite Moment From The Show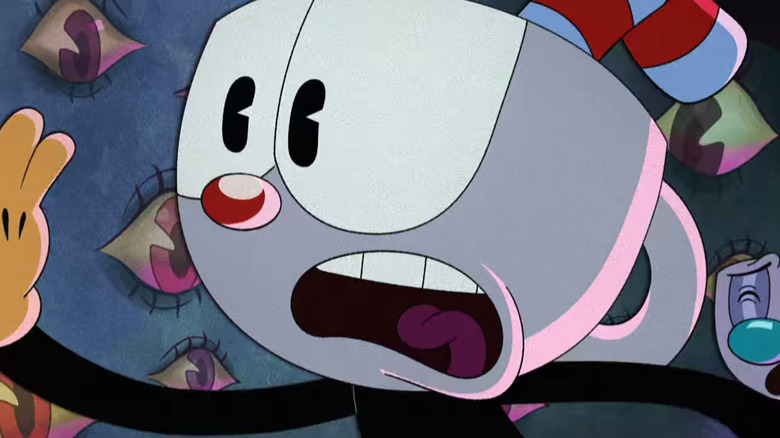 Netflix
"Cuphead" has become something of a banner game for the indie scene. Few games that come from such humble beginnings are able to achieve the kind of success and gain the sort of fan following that the gorgeously animated hit has garnered. Meanwhile, its knockout DLC, nearly five years in the making, has added even more prestige to the already impressive base game.
Furthermore, Netflix has expanded on the franchise even more with "The Cuphead Show!" The series reimagines the characters and events of the game into a madcap alternate reality that manages to retain the same sort of absurdity and imagination that powers the many levels and boss battles of "Cuphead."
While the inventive animation of the series might not be able to boast the same committed level of detail as the game, "The Cuphead Show!" does an excellent job of integrating the Max Fleischer-inspired visuals of "Cuphead" into an approximation that handily translates the appeal to an animated series.
Frank Todaro picked an incredible sequence as his favorite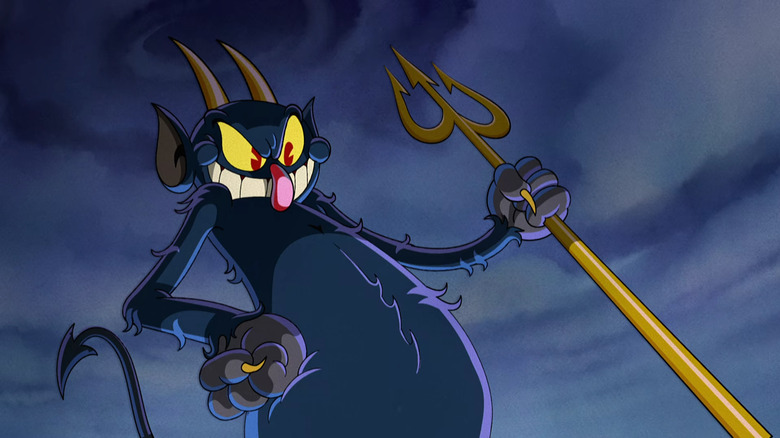 Netflix
Frank Todaro provides the voice of Cuphead's brother, Mugman, in the Netflix series. While "The Cuphead Show!" is filled with a myriad of gorgeously animated sequences, Todaro ultimately selected one above all the rest when asked by GameRant to choose a favorite scene. "I'm gonna say, final answer, that one sweeping shot in "Root Packed," Todaro declared. "Joe [Hanna] kills it; he plays two characters. There's that one long sweeping shot where you see all the different characters doing different things at different angles. I tear up. It's just so beautiful. It's gorgeous."
Todaro also highlighted another scene that he thought was especially well done. "There's a chase sequence that's just so beautiful," he said. "It's got this weird sort of Dumbo, technicolor vibe as they're running up the stairs and all of the doors are opening. It's just gorgeous." "The Cuphead Show!" has dropped its first two seasons in 2022, and with the franchise's popularity at an all-time high, it's likely we'll be seeing even more inventive and beautifully animated sequences from the series in the future.