Elijah Wood Played A Star Wars Character You Probably Never Knew Existed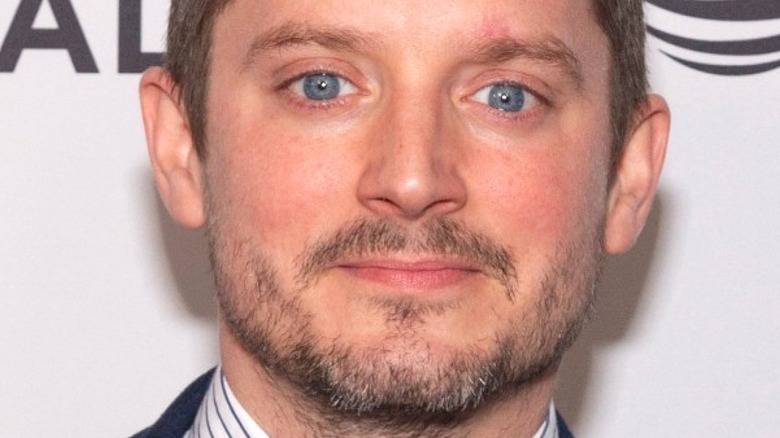 lev radin/Shutterstock
Elijah Wood has had quite an interesting career, to say the least. The 41-year-old rose to international superstardom while portraying Frodo Baggins in "The Lord of the Rings" franchise. But instead of using that fame to catapult him to even greater fame, he instead opted to chase niche projects that appeal to his tastes and cater to audiences who like to be weirded out.
In recent years, Wood has re-invented himself as a genre star following a slew of memorable performances in horror, fantasy, sci-fi, and thriller movies and TV series such as "Come to Daddy" and "Cooties." That said, he hasn't completely abandoned the mainstream, even though his recent contributions to those projects have been more lowkey than his outings in J.R.R. Tolkien's world.
While Wood is synonymous with his adventures in Middle-Earth, he's also visited the galaxy far, far away. However, no one seems to remember his role in the "Star Wars" franchise — in fact, it can be argued that people have forgotten that the character he played.
Elijah Wood had a guest starring role on Star Wars: Resistance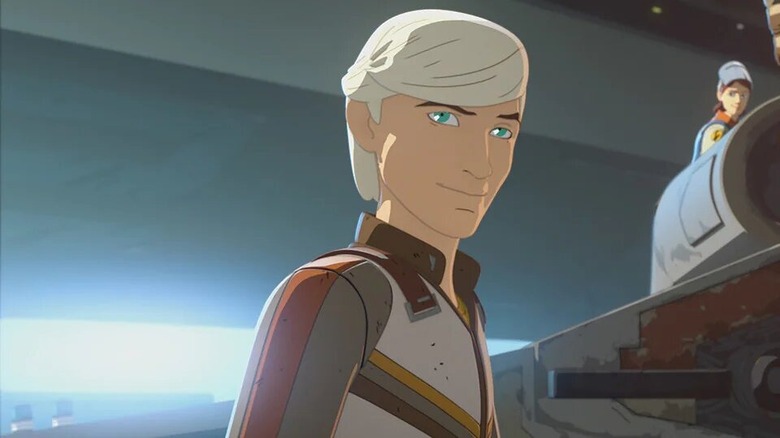 Lucasfilm/Disney+
"Star Wars: Resistance" was a short-lived animated series that aired from 2018 until 2020 (via IMDb). The series chronicled the days of the Resistance in the time before "Star Wars: The Force Awakens," with most of the action centuring around a young pilot named Kazuda Xioni (Christopher Sean).
Elijah Wood voiced Jace Rucklin, a human racer who ended up on the wrong side of the tracks. He and Kazuda knew each other from way back, but they eventually found themselves on opposite sides of the war. Unlike Frodo, Jace was an arrogant and deceiving character who held a grudge, and his piloting skills led to him being recruited by the First Order to work as a TIE fighter pilot.
Of course, it's possible that Jace was just misunderstood. During an interview with the "Star Wars" Youtube channel, Wood described the experience as a lot of "fun," but he insisted that Jace wasn't a villain. "He just wants to be better than everyone else," Wood noted.
Elijah Wood wants to return to the Star Wars universe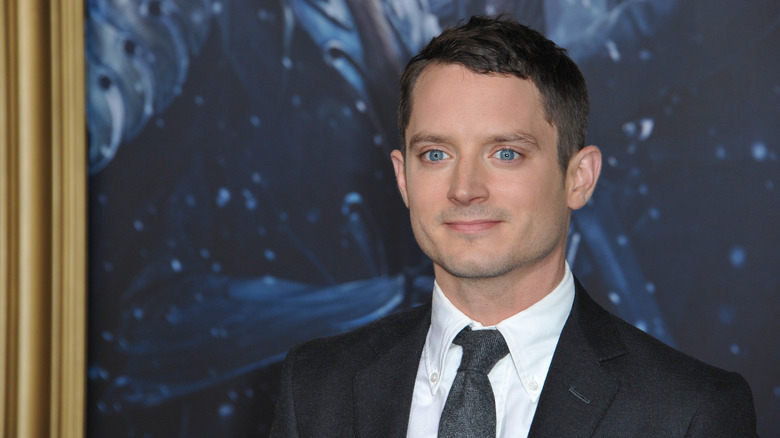 Featureflash Photo Agency/Shutterstock
As previously mentioned, Elijah Wood shifted his attention to lowkey genre projects following his globally-renowned performance in "The Lord of the Rings." However, the self-proclaimed "Star Wars" fanatic would love to play a more significant role in the franchise down the line.
While speaking to Entertainment Tonight, the actor revealed that he's ready to dip his toes in the Marvel Cinematic Universe, but the "Star Wars" galaxy is really where his heart lies. "I think that's just inherently fun... I haven't had a chance to play in a giant sandbox in a while...Star Wars gets precedent because I'm a huge Star Wars fan. So more of that, certainly in the live-action sphere, would be awesome."
It remains to be seen if the performer will be part of one of the aforementioned franchises down the line. In the meantime, Wood has joined the cast of "Yellowjackets," which is arguably a great fit for an actor with his sensibilities.