Adam Warlock Might Not Be In Guardians Of The Galaxy Vol. 3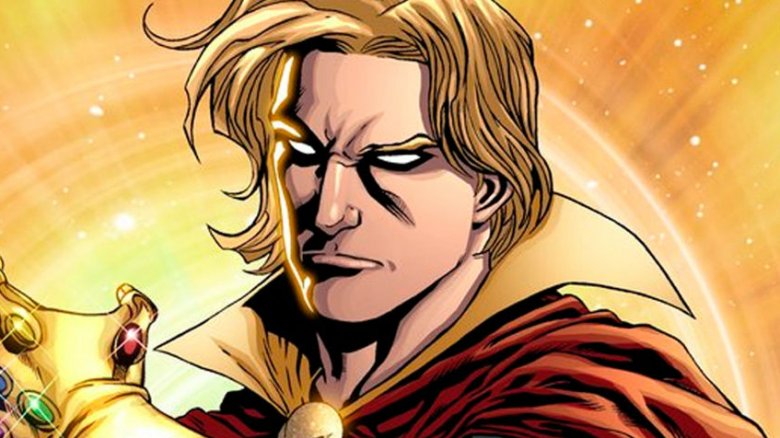 Marvel
Turns out Adam Warlock actually might not make his formal introduction into the MCU for a little while.
Although a post-credits scene for Guardians of the Galaxy Vol. 2 teased the pending arrival of the classic Marvel character, director James Gunn recently revealed on Twitter that it's no sure thing Warlock will be in Guardians of the Galaxy Vol. 3.
"We almost didn't include the Adam Warlock scene because he was definitely not in [Avengers: Infinity War] or [Avengers 4], and we had no plans for him in general," Gunn said. "And despite so many people thinking Adam will show up in Vol. 3, that is something that we have never confirmed. Who knows how long it will take him to bake in that cocoon? That said, I love Adam. But the time must be right."
Created by Stan Lee and Jack Kirby, Adam Warlock (originally known as "Him") first appeared in Fantastic Four in 1967, but he was significantly revamped for Marvel Premiere in 1972. Warlock was revived for the Infinity Gauntlet series in 1991. He's an artificially created human with superhuman strength, the power of flight, and the ability to manipulate matter.
Gunn previously said he originally intended for Warlock to be a big part of Guardians of the Galaxy Vol. 2, but decided to hold off. "I love Adam Warlock," Gunn said. "He's one of my favorite characters. In all truth, I wrote an early treatment [of Guardians of the Galaxy Vol. 2] where I had Adam Warlock as a part... He was a big part of the screenplay, and I realized it was one character too many."
Instead, Gunn added the post-credits scene in which Ayesha (Elizabeth Debicki) is creating Warlock.
Time will tell when the character will make his way into the MCU, but it sounds like it won't be until at least 2020. That's when Guardians of the Galaxy Vol. 3 is expected to arrive, but if the character isn't in that flick, we'll have to wait even longer.