Warner Bros. Could Lose Up To $100 Million On Justice League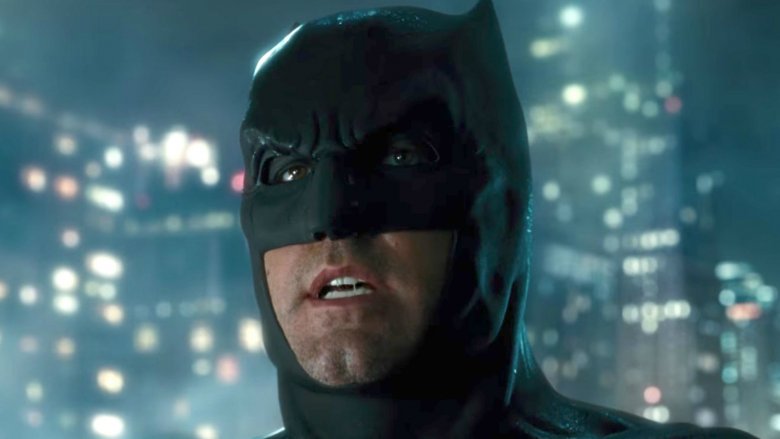 The underwhelming box office performance of Justice League could leave Warner Bros. with a super-sized loss.
Forbes crunched the numbers, and estimates the DC ensemble flick would need to make between $700 million and $750 million worldwide to make a profit. But the current projections have the movie making just $635 million. 
According to the report, Justice League will finish with a domestic gross of around $235 million and a worldwide total around $400 million. If that happens, it'll be the lowest-grossing movie among the five DCEU films so far. It already had the worst opening weekend of any of those movies.
There are lots of moving parts with the bottom line for Warner Bros., but it's believed that the studio will have spent about $600 million on the film. Forbes says the movie cost $300 million to produce, $150 million to market, $60 for global home entertainment costs, $20 million for talent guild residuals, $20 million in interest, and an estimated $50 million for talent participation to director Zack Snyder, the cast, producers, and others.
Since it's difficult to guess how merchandising and things like Video on Demand and home video sales will shake out, the report says it's likely that Justice League will end up losing about $50 million. But that might be on the conservative end of the projection.
It's worth noting that last year's Suicide Squad and Batman v Superman: Dawn of Justice weren't huge moneymakers for Warner Bros., but they still generated profits of more than $100 million. Still, even if Justice League ends up in the black, the expensive production cost means it'll rank far down on the list of recent comic book movies when it comes to potential profit. 
In fact, things are so bleak, it could affect the future of the planned Flashpoint movie.