How CSI: Vegas Fans Think Creators Will Play Out Catherine's Return In Season 2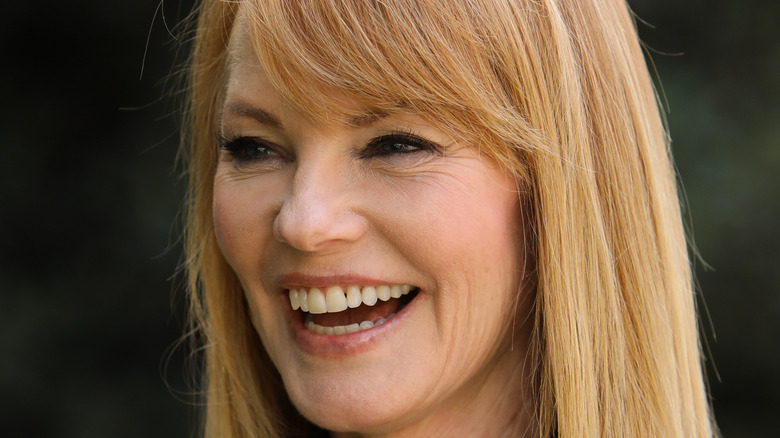 Paul Archuleta/Getty Images
The television show "CSI" has the liberty of being a long-running series with multiple spin-offs, and as such, has plenty of characters to play around with. The original "CSI" ran for 15 seasons and featured a sprawling cast, and its direct sequel, "CSI: Vegas," brings back some of these original character. The first season of "CSI: Vegas" sees series alumni Gil Grissom (William Petersen) and Sara Sidle (Jorja Fox), but it looks like we will be getting a chance to see another "CSI" veteran return in Season 2 of the show.
According to Deadline, Marg Helgenberger is set to return to her previous role of Catherine Willows. Catherine is a huge part of the "CSI" universe, and IMDb notes that the character appeared in a staggering 264 episodes, so fans of the series should be intimately familiar the crime scene investigator and FBI agent. Catherine's early life is marked by constantly moving, and she has several connections to the seedier elements of Las Vegas, which makes her a potent asset when it comes to ongoing investigations, though the character departed the series before it finished is legendary run. Catherine simply has a better network then many of her co-workers at the famous crime lab. Considering that the character of Catherine has already been confirmed for Season 2 of "CSI: Vegas," fans have taken to social media in an attempt to anticipate the plot mechanism in which she will return to the show, and they definitely have some thoughts.
Fans think there are a couple of options when it comes to Catherine's return to the CSI franchise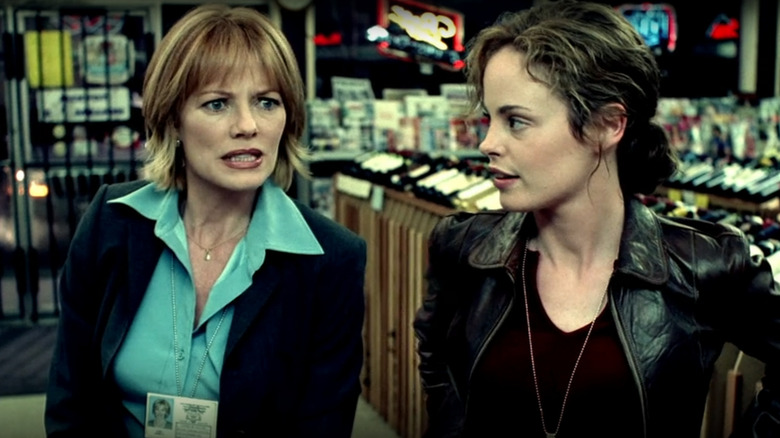 CBS
Creating an informal poll on Reddit, u/JayMonster65 asked "Obviously, after Season 1, they can't recycle the "save the lab/legacy" angle (at least I would hope not). So, how are they going to justify the return of Catherine to the lab?" The poll they made five different options which were that Catherine's return will have something to do with Sam Braun (Scott Wilson), the "CSI" team will need Catherine for her extensive knowledge and connections with the local casinos, it will have something to do with her daughter, she will return because of something with her own mother, and a miscellaneous catch-all option asking people to explain in the comments.
After 105 votes, the results were quite clear with 45 votes — fans think that Catherine's return will be caused by something to do with Lindsey (last played by Katie Stevens), her daughter. The runner up in this poll was that Catherine will have to come back because the CSI team will require her extensive knowledge and connections to casinos with 32 votes. u/KrAEGNET had thought own thoughts on the return of Catherine, and stated, "Sam Braun/old Vegas mob is over and done, and IIRC they touched upon the "new wave" in the show. it would be rough to revisit that. I'd like a Lindsey feature considering she did work in the lab towards the series end, but she'd likely be long gone from the field, definitely the location, especially since she didn't come up with Grissom and Sidle." u/Jlx_27 had a different opinion, and said since Season 1 ended with a probable female serial killer, they could pursue that avenue to bring back Catherine.
One co-star on CSI: Vegas says how lucky the show is to have Helgenberger back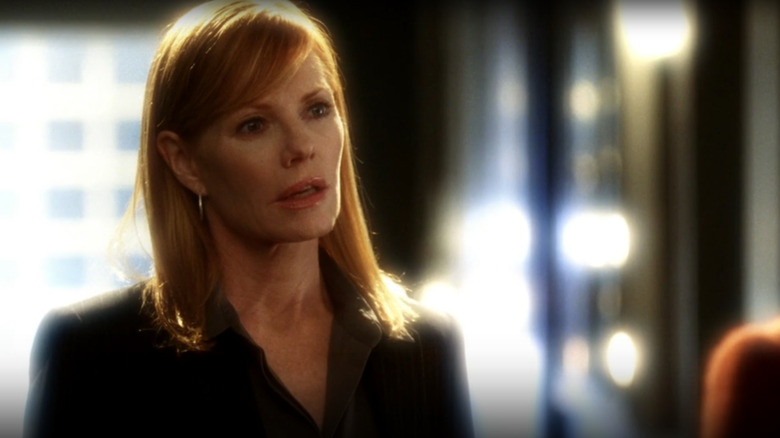 CBS
Speaking with ET, "CSI" star Matt Lauria said of the casting announcement of Marg Helgenberger, "We're really lucky to have her back and personally, I'm overjoyed. I would've been deeply enthused, even if I didn't have any experience with Marg personally. But I'm all the more enthused because ... my experience of her is she's just a complete class act, very generous, very genuine person." Lauria, who plays Josh Folsom, continued to gush about Helgenberger, and described the actor as kind, inclusive, and lovely, and saying that they cannot wait to work with her again.
Lauria added that since the character of Catherine Willows has been on "CSI" for so long, her role carries a certain amount of gravitas and that the character is absolutely iconic. Considering Lauria's comments, and how fans think Catherine will return to the series, "CSI: Vegas" will certainly be elevated by the character. How she actually manages to come back is currently up for debate, but whatever direction the showrunners and writers decide to go with Catherine's comeback, both fans and co-stars will be greeted by a familiar face.