House Of The Dragon's Olivia Cooke Confirms What We All Suspected About Sitting On The Iron Throne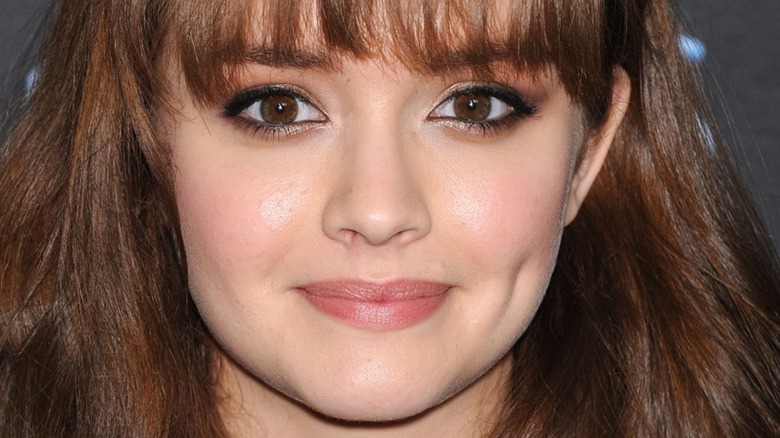 DFree/Shutterstock
In the world of TV, it's not often that a set piece becomes just as talked about as the characters within a show, but the Iron Throne on HBO's "Game of Thrones" and the new "House of the Dragon," is one such set piece. The throne that was built by the production team of "Game of Thrones" way back during its first season is impressive, even though it is much smaller than the Iron Throne author George R.R. Martin described in the "A Song of Ice and Fire" book series.
The HBO Iron Throne keeps the descriptive concepts that Martin described in his books in terms of the throne being made of swords bent and cast into shape to form a grand chair. The symbol of royal power was built in such a way to strike reverence and fear into those who approached the monarch in the throne room at the Red Keep. Since the seat was made of pointy swords and hard metal, both within the fictional world and by HBO production designers, its discomfort has been well-documented by those who have sat in it.
British actress Olivia Cooke plays Alicent Hightower in "House of the Dragon," and has offered some key insights into exactly what it is like to sit on the Iron Throne.
Sitting on the Iron Throne is uncomfortable but imposing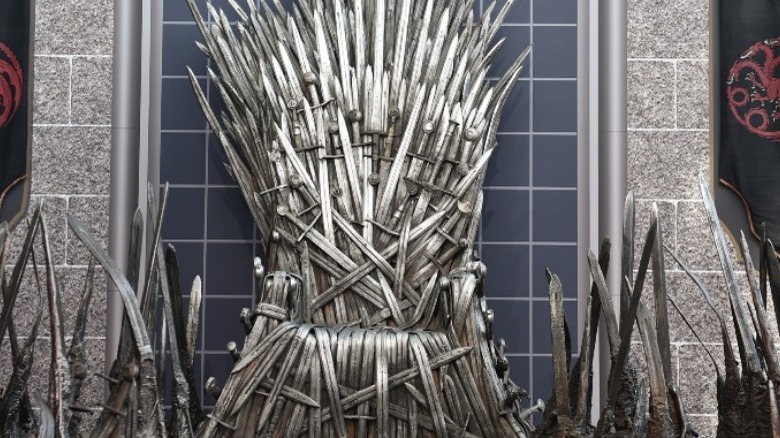 Rodin Eckenroth/Getty Images
In a recent red carpet interview at the L.A. premiere of "House of the Dragon," Cooke told Extratv that sitting on the Iron Throne was, "the first thing I did." However, she notes, "There is no cushioning, and it is meant to be uncomfortable ... you feel the weight of it." This matches Martin's original vision of the Iron Throne as terrifying and uncomfortable. The painful heaviness of the grand chair is a reminder to the king or queen of the immense task of commanding and directing the Seven Kingdoms.
The stately seat being metaphorical for the rule of kings and queens is rooted in historical references to real-world monarchies. The best example comes from William Shakespeare's "Henry IV," "heavy is the head that wears the crown." Only in George R.R. Martin's literature, it is the throne that bears this burden on the sovereign.
But despite its agreed-upon stiffness and irritation, some actors from the "Game of Thrones" TV universe enjoy sitting on the pointy structure. Kit Harrington, who played Jon Snow in "Game of Thrones," told Yahoo News, "Whenever I'm working in the studios, I'll go and just quietly have a look in there and sit on the throne for a minute or two." Although Jon Snow never got to rule the Seven Kingdoms, Harrington certainly took advantage of sitting in the alluring, yet pokey chair, that a new generation of actors led by Cooke has no interest in romanticizing.