Hayao Miyazaki Admits Studio Ghibli Makes Their Movies In A Risky Way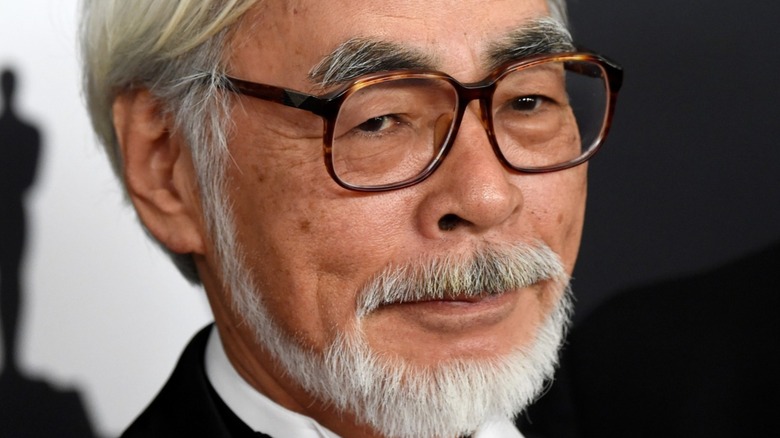 Frazer Harrison/Getty Images
Full creative control is a dream that many artists working within the commercial sphere of filmmaking often strive to make a reality. For influential, otherworldly Japanese animator Hayao Miyazaki, his talent for imagining and crafting outlandish fantasy stories that resonate with important themes in his distinctive type of animation required a level of autonomy in his working environment. With early successes at the Japanese box office such as 1979's "The Castle of Cagliostro," and his manga series that he later turned into a film, 1984's "Nausicaa of the Valley of the Wind," Miyazaki was then able to co-found production company Studio Ghibli in 1985 with fellow filmmakers Toshio Suzuki and Isao Takahata.
Studio Ghibli would oversee and produce all of Miyazaki's directed features starting with 1986's "Laputa: Castle in the Sky." But the production company was also a welcoming unit for other Japanese animators seeking a wider opportunity for creative control over their projects. Although the studio flourished in Japan, the international market still pushed back on the studio's deeply insightful and esoteric output, such as Harvey Weinstein's tyrannical threats to Miyazaki to trim 1997's "Princess Mononoke" to match more commercial American animated features.
But for Miyazaki and his co-founders at Studio Ghibli, taking narrative and animation risks is one of the defining principles of their creative workspace.
Studio Ghibli allows images and art to dictate the flow of a story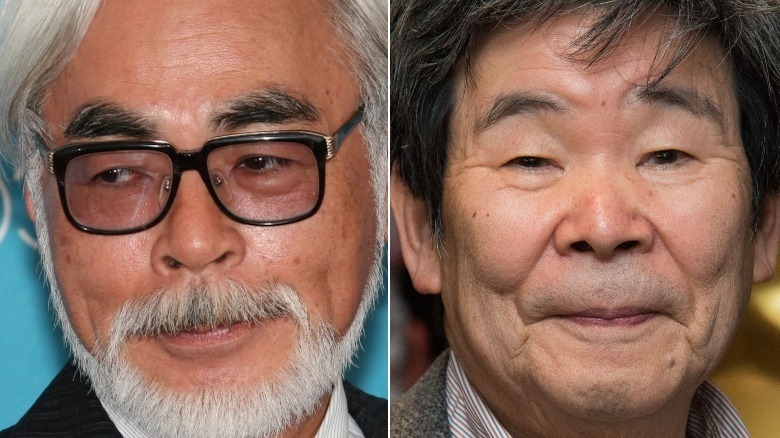 Denis Makarenko/Shutterstock & Valerie Macon
For Miyazaki, his part in the development of Studio Ghibli allowed him greater flexibility in terms of the elimination of time constraints to allow his art to form naturally. In a 2001 press conference (via Midnight Eye) in Paris during the promotion of "Spirited Away," Miyazaki said, "We never know where the story will go but we just keep working on the film as it develops." Miyazaki admits this can be "a dangerous way to make an animation film, and everyone else [the crew] is kind of forced to subject themselves to it."
But risks within Studio Ghibli can be rewarding even if the final product comes with financial concerns. Today, Studio Ghibli is renowned around the globe as a pioneer in bold and compelling feature-length anime, but it did take some time for their precarious creative moves to become profitable. In a 1992 interview with French anime fan magazine "AnimeLand," (via Nausicaa.net) Takahata revealed, "It has only been since Majo no Takkyubin (Kiki's Delivery Service) that our productions have become profitable. None of the previous ones paid off."
For Studio Ghibli, being bold and remaining true to emerging art is paramount, which is something the likes of American distributors like Weinstein never understood or grasped. Takahata summed it best by stating, "All these movies are grounded strongly in Japanese culture and are not conceived with an eye towards exportation. Censoring them is worse than betraying them."