Peaky Blinders' Season 6 Finale Was Almost Completely Different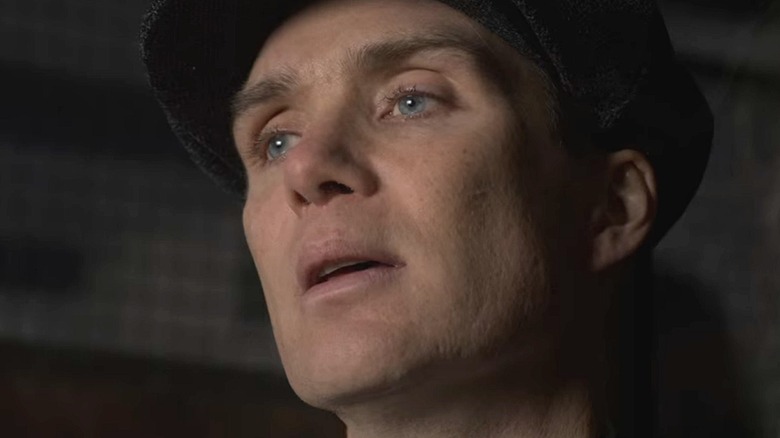 Netflix
"Peaky Blinders" arrived on the small screen in 2013, and much like the Shelby family it centers on, it built an empire in no time. Set in the early 20th century, the show welcomes viewers into the criminal underworld of Birmingham, England. As one could imagine, with such a volatile point of focus, it has everything from drama to suspense and even a little bit of action in store. As a result, it stuck around for nearly a decade, but like all good things, "Peaky Blinders" eventually had to come to an end.
The sixth and final season of "Peaky Blinders" commenced in February of 2022 and ran to early April, giving audiences plenty of time to say goodbye to their favorite — and least favorite — characters. According to creator and writer Steven Knight, the story will continue in a different form — specifically, a feature film — though the series is undoubtedly over. All in all, it was a bittersweet ending that came with as much joy as it did sorrow. Although, it could've turned out much differently.
As revealed by Knight, he made some major changes to the ending of "Peaky Blinders" Season 6. Here's why he and his team revised it and what the original end would've looked like.
Steven Knight almost ended Season 6 with the start of World War II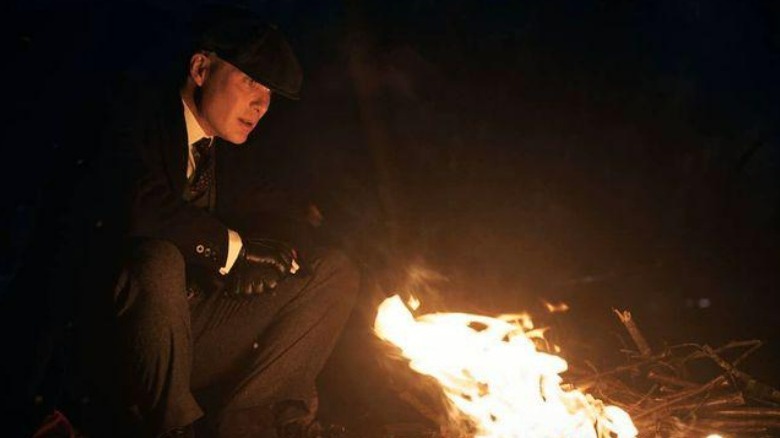 Netflix
In an interview a month before "Peaky Blinders" Season 6 would arrive, Steven Knight spoke to Express about how the series would ultimately conclude. He'd previously stated that the plan was for the show not to cover World War II. However, he admits that he felt compelled to back on that initial claim with Season 6. "I...have revised the scope of what it is. It will now go into and beyond the Second World War. Because I just think the energy that is out there in the world for this. I want to keep it going," Knight said, voicing his interest in exploring where the story could go during and after the globe-spanning conflict.
Knight also notes that part of the reason why he broadened the scope of "Peaky Blinders" in the end had to do with the fan support for it. The overwhelming response to it all told him that he could keep the story alive and go further with it, and it's that fan interaction that has him so eager to get the "Peaky Blinders" movie out there. "I mean, the social media community is so strong, and people talk to each other. But to actually be together physically will be really interesting," he told Heart Breakfast in July of 2022 (via Digital Spy), tossing in that, hopefully, production will kick off on the film soon.
While the original ending for "Peaky Blinders" Season 6 may sound interesting, if the one we got fits better with the movie plan, then Steven Knight made the right call.