The Strange Procedure SNL Newcomers Endure During Their First Week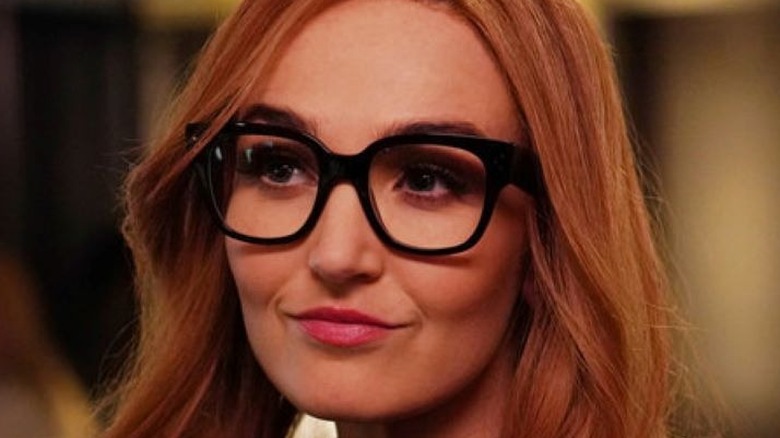 Rosalind O'Connor/NBC
"Saturday Night Live" has been making audiences laugh for almost 50 years. The sketch comedy show is known for its rigorous schedule that has the cast and crew working tirelessly throughout the week, but it's the live show that really keeps everyone on their toes. Celebrity guest appearances, live music performances, and several sketches are packed into each 90-minute show, which means there's a lot of fast work happening behind the scenes, especially when it comes to those all-important costumes.
The behind-the-scenes hustle is shown in a video on the "Saturday Night Live" YouTube channel. Crew members are racing backstage with cast members as they quickly change for the next sketch. Some quick changes even happen on stage with the tug of a pull-apart suit, and in any case, the crew makes sure each character's costume is complete from head to toe. With so much to do and so little time to do it, one department is thinking ahead, but its method may seem a little strange to some people.
The unique item that every cast member receives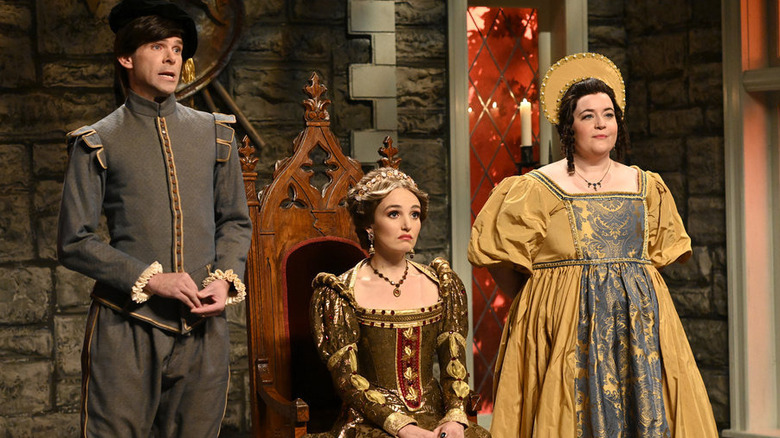 Will Heath/NBC
Like any new job, there can be a lot of prep work during the first week, and prepping is exactly what the hair department focuses on with new cast members. Current cast member Chloe Fineman recently chatted with Allure and explained the very unique item that each cast member receives. "When you start SNL, your first week of the show you get what's called a wig bubble," she said. "They put tape all around your head to measure your scalp, then they carefully cut that and put it over a foam [head], then basically recreate your own head so that if a wig is getting made to your head, the lace and everything that's sewn is in that exact shape. It's crazy."
While the technique may seem odd, it's actually a time saver. in a behind-the-scenes video, Jodi Mancuso, the head of the show's hair department, said, "It takes probably, on the fast end, 50 hours to build a wig and hopefully have it ready by Saturday." The hard work is paying off for Mancuso and the rest of the hair department, which earned a Primetime Emmy in 2021. 
Since first appearing on the show in 2019, Fineman said she's worn at least 200 wigs, and there's also a wig made to look like her real hair. "Saturday Night Live" will enter its 48th season on NBC this fall.