Is Saturday Night Live Filmed Live?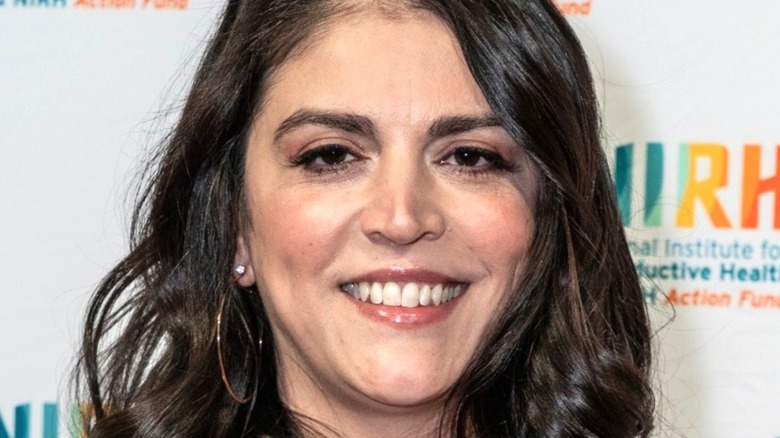 lev radin/Shutterstock
American pop culture has no institution quite like "Saturday Night Live," NBC's sketch comedy and variety show that has been airing episodes at 11:30 p.m. Eastern on Saturdays since 1975. 2022 marked the show's 47th season in that timeslot, with an ever-revolving door of cast members and writers spearheaded by series creator and executive producer Lorne Michaels. Over the years, "SNL" has grown into a cornerstone of American political humor and satire. The show also serves as a consistent career launchpad; Bill Hader and Jason Sudeikis stand as just two examples of 2000s-era "SNL" cast members who blossomed into Emmy-winning writers, directors, and actors since leaving the show. 
"SNL" airs in its 11:30 p.m. Saturday night timeslot simply because, originally, NBC needed to fill the late-night comedy timeslot and tasked Michaels and Dick Ebersol with creating a show to satisfy viewers used to "The Tonight Show Starring Johnny Carson" (via The Hollywood Reporter). While the brand of comedy performed on "SNL" is oftentimes similar to late-night television comedy, most late-night shows tape episodes in the late afternoon, hours before they actually air. With "Saturday Night Live," the NBC brass envisioned something else — and it hasn't changed in nearly five decades.
How does SNL create its live sketches?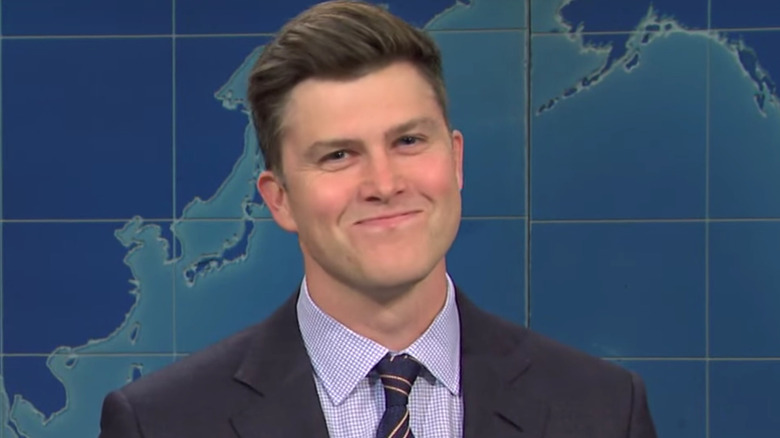 NBC
"Saturday Night Live" remains a largely live experience even through its 47th season. Each episode of "SNL" features a cold open sketch that is generally produced live, as well as the host's monologue, Weekend Update, musical performances, and various other live sketches. The series has always operated under a bizarre-sounding working schedule most closely captured on camera in James Franco's 2010 documentary "Saturday Night," which follows the show's production week leading up to the Dec. 6, 2008, episode hosted by John Malkovich. Production starts on Monday with a meeting in Michaels' office in which cast members and writers (who all sit on the floor) pitch ideas to that week's host, though former cast member Will Forte has noted that these pitches aren't always serious.
"If you pitch something that sounds funny, you've blown the joke of the sketch and then people won't be surprised on Wednesday when you read it," Forte said in "Saturday Night" (via YouTube).
Sketches are largely written on Tuesdays, and the show's cast, writers, and host famously stay awake into Wednesday morning to write if need be (via YouTube). Wednesday afternoon brings the entire cast, writing staff, and crew together for a table read during which all sketches are presented: Franco's documentary captures nearly 50 sketches total written early in the week, while only a small percentage of them actually make it onto the live broadcast. According to former "SNL" writer John Mulaney, the host's monologue often proves the least-valued sketch to write even though it's the one sketch guaranteed to air (via Vulture). Thursdays and Fridays are dedicated to rehearsing sketches while the crew builds sets and gathers costumes, and it all happens on Saturday night.
How does SNL makes its pre-taped segments?
"Saturday Night Live" has always included pre-taped aspects within its live 90-minute broadcast. The A.V. Club notes that "SNL" has always played host to short films and animations, starting with short films by Albert Brooks in the show's first season (via YouTube). However, pre-taped segments as fans know them today took off in the 2000s with cast member Andy Samberg and writers Jorma Taccone and Akiva Schafer's "SNL Digital Shorts." The Lonely Island's "Lazy Sunday," a 2005 music video featuring Samberg and Chris Parnell rapping about mundane Sunday activities, was written and produced in just five days. According to The New York Times, the group only learned the video would air during "SNL" just half an hour before that night's episode started. 
A 2019 video profile on the series' film unit created by the show showcases the three film units at "SNL" that handle pre-taped sketches and each episode's promotional videos earlier in the week. Typically, two or three pre-taped scripts among the dozens of sketches written on Tuesdays are chosen for full-on production the rest of the week on Wednesdays: this gives the film units Thursday morning through Saturday evening to produce entire short films while adhering to rewrites at the cast and writing staff's discretion and managing the show's cast while they simultaneously rehearse their live sketches.
Audience members at "SNL" episodes are shown all pre-taped segments on monitors positioned above Studio 8H's bleachers and seats.