Christina Ricci Has Some Surprising Words About Her Own Performance In Casper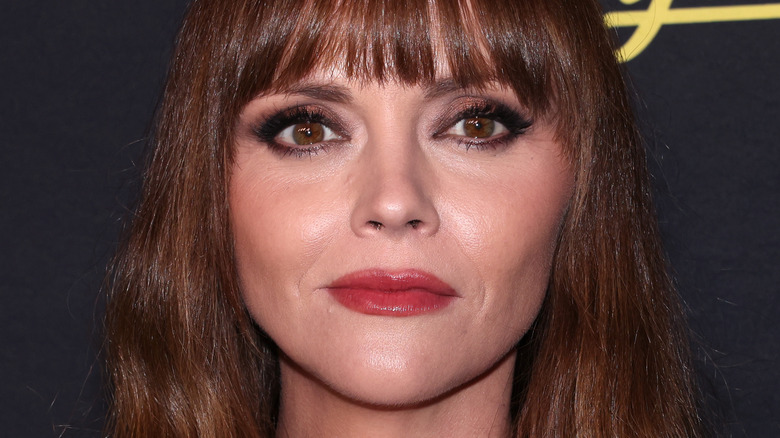 David Livingston/Getty Images
After her career-making turn in 1991's "The Addams Family" as the stoic and cynical Wednesday Addams, a young Christina Ricci found herself all over Hollywood. In 1993 she'd star in "The Cemetery Club" as Jessica and return to the Wednesday character for the "Addams Family" sequel, "Addams Family Values." In 1995 she'd add three more films to her ever-expanding filmography — and her list of spooky yet family-friendly film credits — the most notable among them being the potential addition to the "Ghostbusters" canon, "Casper," where she took on the role of Kathleen "Kat" Harvey.
As the title implies, "Casper" brought the friendly ghost (Malachi Pearson, and Devon Sawa when he took a more human form) into the cinematic spotlight. He and his three mischievous uncles haunt Whipstaff Manor, which the greedy Catherine "Carrigan" Crittenden (Cathy Moriarty) recently came to own. Desiring the treasure within, she enlists Dr. James Harvey (Bill Pullman) to help Casper and the Ghostly Trio move on to the afterlife. As he attempts to do so, Kat strikes up a bond with Casper that takes on a romantic dimension by the film's end. While not a critical favorite, it's considered by many to be a Halloween classic all the same.
As it turns out, critics weren't the only ones with strong critiques of "Casper." Christina Ricci remains especially disappointed by one key element: herself.
Ricci doesn't think highly of her Casper performance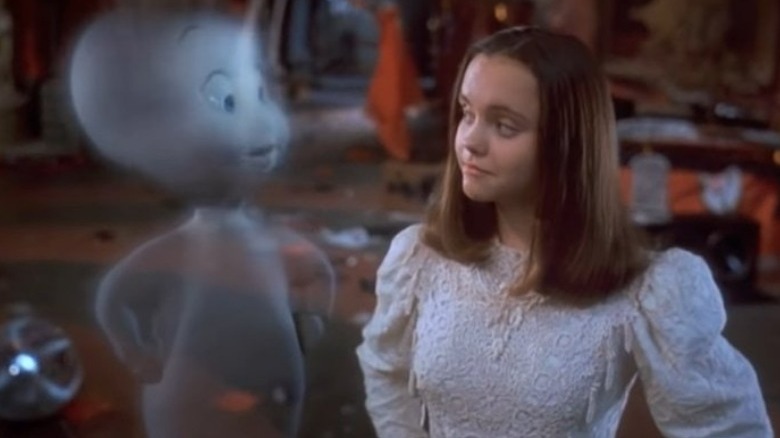 Universal Pictures
In August of 2022, Christina Ricci stopped by Marc Maron's podcast to chat about everything from her start in the entertainment world to her Showtime series "Yellowjackets." During the conversation, Ricci touched on her "Casper" performance and made it clear that it's not one she looks back fondly on. She admits that, while she has no issue with the film itself, she believes she turned in a terrible performance — largely due to her place in life at the time. "I was always annoyed, and I just don't think I tried very hard, to tell you the truth. Embarrassingly, I don't think I tried as hard as maybe I should have," Ricci said.
Ricci might not be thrilled with the way her take on Kat Harvey turned out, but at least she's not that disappointed in all of her childhood roles. Speaking on her experience as Wednesday Addams in "The Addams Family" and "Addams Family Values" with The Boo Crew, she seems to adore what she and the cast and crew of those films created. "To see people living in such a joyous manner, I think it's really appealing to people. Especially when it's not your stereotypical kind of lifestyle. It's fun to see people happy," she explained, hence why the Addams family continues to spark joy in modern pop culture.
All in all, Christina Ricci isn't super proud of her "Casper" performance, but as least she'll always have the work she put into the "Addams Family" duology to boost her confidence.