John Wick 4 Director Opens Up About His 'Meta Cameo' In Matrix: Resurrections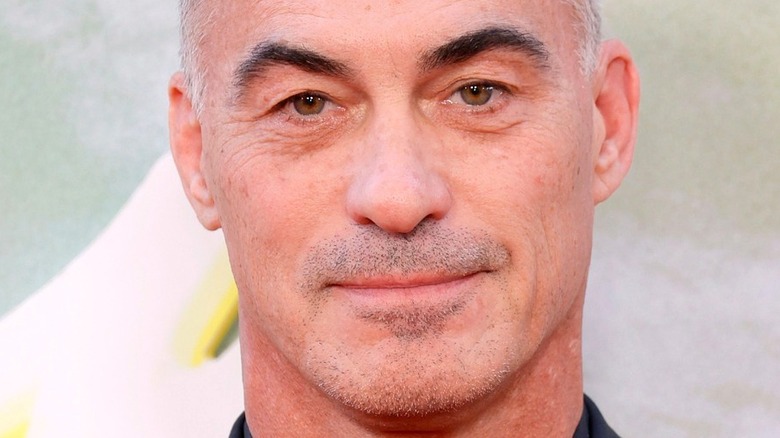 Frazer Harrison/Getty
Chad Stahelski has had a prolific and impressive career on-screen, though you might not recognize him. Stahelski started as a stunt performer, doing death-defying work for films like "The Crow" and "Escape from L.A." However, his role as Keanu Reeves' stunt double in "The Matrix" helped Stahelski parlay his career from stunt man to one of Hollywood's most coveted coordinators and choreographers in an often-underappreciated field. "After 'The Matrix,' I went from an average stunt guy to one of the biggest choreographers in the business," he told Vulture in 2019. "I started a company that deals specifically with martial-arts choreography." Indeed, Stahelski lists "The Hunger Games" and "The Wolverine" among his credits (via IMDb).
These days, Stahelski is just as well-known for his work behind the camera, specifically as the director of the acclaimed "John Wick" films. With "John Wick: Chapter 4" slated for a 2023 release, plus a prequel and a spinoff on the way, Stahelski is at the helm of the little mega-franchise that could.
Despite Stahelski's standing as a stunt coordinator, director, and producer, the multi-hyphenate talent is known to make the odd appearance as an actor. Here's how his cameo in "Matrix: Resurrections" came to fruition.
Stahelski was nervous to share a scene with Keanu Reeves and Carrie-Anne Moss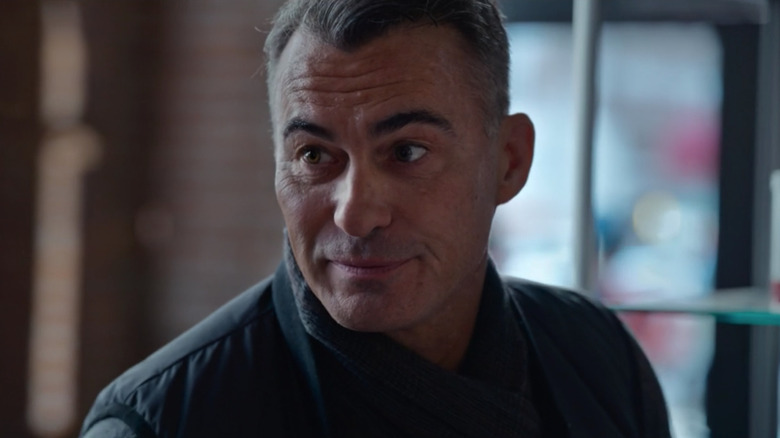 Warner Bros.
Chad Stahelski himself will admit that he's not much of an actor. "I am not a thespian," he emphatically told The Hollywood Reporter. "I'm terrible on camera, and I absolutely know my limitations." Still, when "The Matrix" director Lana Wachowski approached him about doing a cameo appearance for the franchise's fourth installment, he knew he owed her a debt of gratitude. "I was like, 'As long as it's little, sure, out of respect. Thank you so much for a career and teaching me so much. I would absolutely love to pay it back by being on camera.'"
Stahelski's cameo ended up being as meta and tongue-in-cheek as one would expect from the mind of a Wachowski sister. He was enlisted to play "Chad," Carrie-Anne Moss' husband — a fun nod at the fact that Stahelski had previously played a stand-in to Keanu Reeves' Neo and is once again acting as the character's double.
Stahelski wasn't the only person to get a surprise cameo treatment for "Resurrections." Between 20 and 30 former "Matrix" crew members were brought in to make minor appearances throughout the film. Stahelski, however, had a distinct honor — or horror, if you ask him — of acting alongside Moss and Reeves, and he kept forgetting his lines. "I've been set on fire and blown up, I've done all these amazing stunts, but speaking in front of those two while they're laying it on ... So I think I'm terrible, but I think that was part of the satisfaction for Lana. I would hope."