21% Of Fans Say This Is Their Favorite Scarlet Witch Appearance In The MCU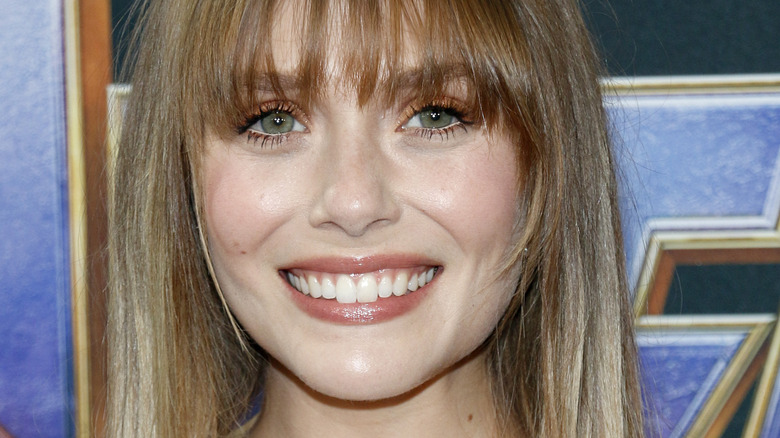 Tinseltown/Shutterstock
Elizabeth Olsen won Marvel Cinematic Universe fans over as Wanda Maximoff when she joined the franchise in 2014. It took her quite some time before she fully becomes the Scarlet Witch, but her journey to get there was thrilling to watch. Wanda cannot catch a break and is dealt one devastating blow after another, making her one of the most compelling characters to follow in the massive cinematic universe.
Since her debut in the post-credits scene of "Captain America: The Winter Soldier," Wanda has appeared in six other MCU projects, where her presence was always significant. Since she's become a fan favorite character in the MCU, we wanted to see which of her appearances fans love the most. Looper polled its readers, with over 600 participants from the US revealing their favorite Wanda appearance. The results were tight, but there was a clear winner, and it's a film you might not have expected to land at the top.
MCU fans love Wanda's appearance in Avengers: Endgame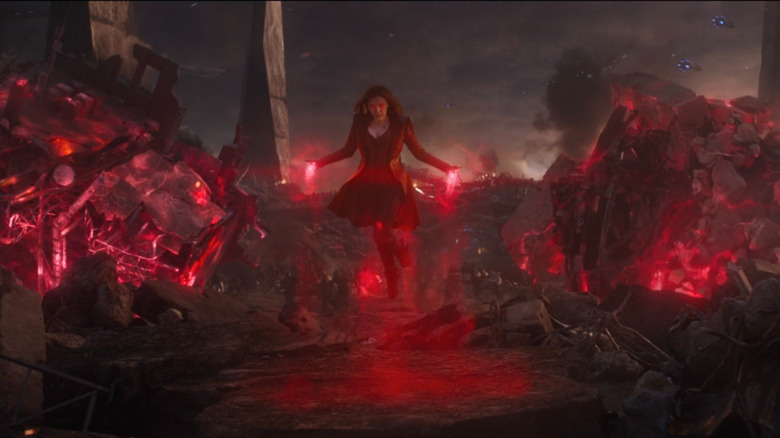 Marvel Studios/Disney
Taking the first place spot in our poll is Wanda's appearance in "Avengers: Endgame," with 21.4% of respondents choosing it as their favorite. "Endgame" landing at the top is a little surprising, given that Wanda is not in most of the movie, but it's a game changer when she does show up. At the Battle For Earth, Wanda proves that she can take down Thanos (Josh Brolin) all on her own as she raises him in the air and strips off his armor with the flick of her finger. If he didn't call for "rain fire," she surely would have defeated him on the spot, making it one of her most important moments in the MCU.
Landing in second is "WandaVision," with 17.7% of the vote. Easily one of the most favored MCU-Disney+ series in the sea of mediocre shows, "WandaVision" hones in Wanda becoming the Scarlet Witch. We see her embrace her new powers as she starts to understand them, and we get a hint of how dangerous she's about to become. Elizabeth Olsen shines in the series, which earned her an Emmy nomination.
At number three in our poll is "Avengers: Infinity War," with 13.8% of MCU fans selecting it as their favorite Wanda appearance. The third "Avengers" film does a great job of not letting one character steal all the screentime, as all of the heroes are featured pretty evenly throughout. We see Wanda and Vision (Paul Bettany) in hiding as their love blossoms, but unfortunately, they don't get a happy ending.
Scarlet Witch fans love her when she's most powerful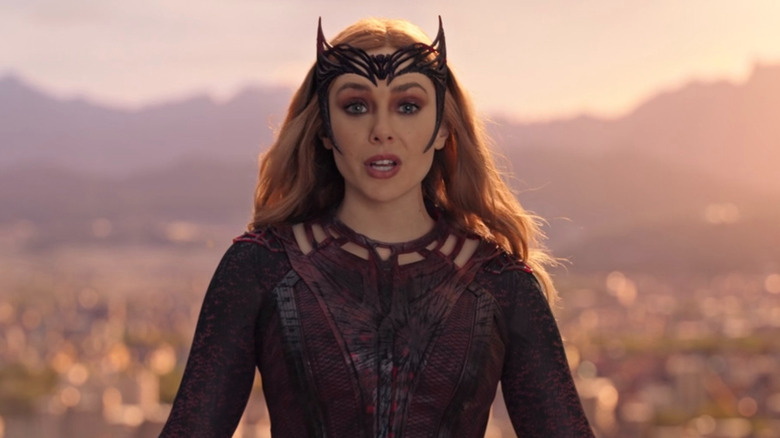 Marvel Studios/Disney
Coming fourth place with 13.3% of the vote is "Doctor Strange in the Multiverse of Madness," which marks the first time audiences have seen Wanda in a villainous role. Elizabeth Olsen proved she could deliver on the villain front and the hero and nailed the part. The movie suggests Wanda is gone, but we're certain we haven't seen the last of the Scarlet Witch.
Fifth place goes to "Captain America: Civil War," which earned 12.2% of the vote. This marks Wanda's second major appearance in an MCU film, where she served on Team Cap. Wanda learns how to be a hero, thanks to some guidance from Black Widow (Scarlet Johansson) and Captain America (Chris Evans). She still doesn't fully understand how powerful she is in this movie, and we see a more watered-down Scarlet Witch than in other MCU projects. If only we knew then what was to come.
Falling in the bottom two places of our survey is "Avengers: Age of Ultron" and "Captain America: The Winter Soldier," with 11.9% and 9.1% of respondents choosing them, respectively. "The Winter Soldier" understandable comes in at last place since it's just a post-credits appearance. "Age of Ultron's" position also isn't a surprise since it's Wanda's first full-time appearance in the MCU, and fans weren't sure what to expect from her then.