What Is The Premiere Date For The Fall 2022 One Chicago Seasons?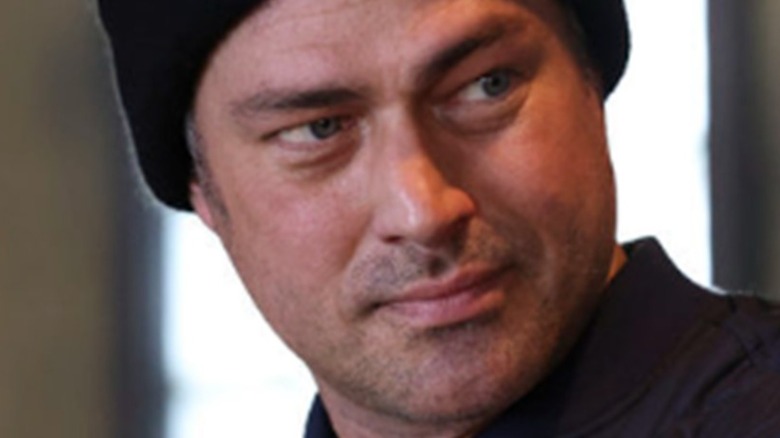 Adrian S. Burrows Sr./NBC
For faithful Chi-Hard fans awaiting the return of the hugely popular "One Chicago" slate of shows, the summer break for the three Windy City series can seem to last forever. If nothing else, however, at least these dedicated viewers can rest assured that new seasons of "Chicago Fire," "Chicago P.D.," and "Chicago Med" are already a done deal, with the trio of hit franchises being signed up in 2020 for three more seasons each (via One Chicago Center).
But this fact may only partially alleviate fan impatience as they await new developments for their favorite Chi-town characters. The previous seasons of the three action-packed procedurals left plenty of unanswered questions. "Chicago Med," for instance, closed out last season with several characters trapped in a potentially lethal blaze in the apartment building owned by Will Halstead (Nick Gehlfuss). In "Chicago P.D.," the consequences of a confidential informant's fatal shooting remain up in the air. And "Chicago Fire" ended last season with a major hint that a long-term romance between two fan-favorite characters is finally falling apart.
So, with all these cliffhangers, when can eager "One Chicago" fans expect new episodes to premiere on NBC this fall?
All three One Chicago shows are set to return on September 21st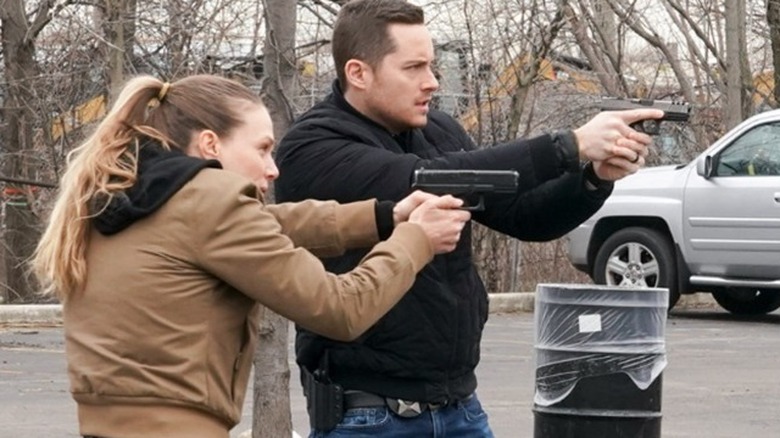 Lori Allen/NBC
As reported by NBC Insider, as usual, the network will unveil the premieres of the "One Chicago" shows on a Wednesday night in late September, with all three franchises debuting their new 2022 seasons this year on September 21st.
As "Chicago Med" begins its 8th Season, fans will be tuning in to learn if Dr. Halstead and Dr. Dylan Scott (Guy Lockard) survive the apartment fire noted above. Plus, there's also the question of what's up between the complicated duo of Dr. Halstead and Dr. Hannah Asher (Jessy Schram). Season 10 of "Chicago P.D." will have viewers focused on whether or not Intel Unit head Hank Voight (Jason Beghe) is going to blame the shocking death of his C.I. on fellow detectives Hailey Upton (Tracy Spiridakos) and Jay Halstead (Jesse Lee Soffer). And "Chicago Fire" opens its 11th Season with the looming possibility of former Firehouse 51 Captain Matt Casey (Jesse Spencer) and Paramedic Sylvie Brett (Kara Killmer) calling it quits on their long-distance romance. However, as showrunner Derek Haas reveals to One Chicago Center, fans can expect "love triangle" action between Paramedic Violet Mikami (Hanako Greensmith), Chief Evan Hawkins (Jimmy Nicholas), and Firefighter Blake Gallo (Alberto Rosende).
But with September 21st fast approaching, the good news is that there's not much longer for Chi-Hards to hold their breath waiting to learn what's next for the first responders of the "One Chicago" universe.