Alexandra Shipp To Star In Shaft Reboot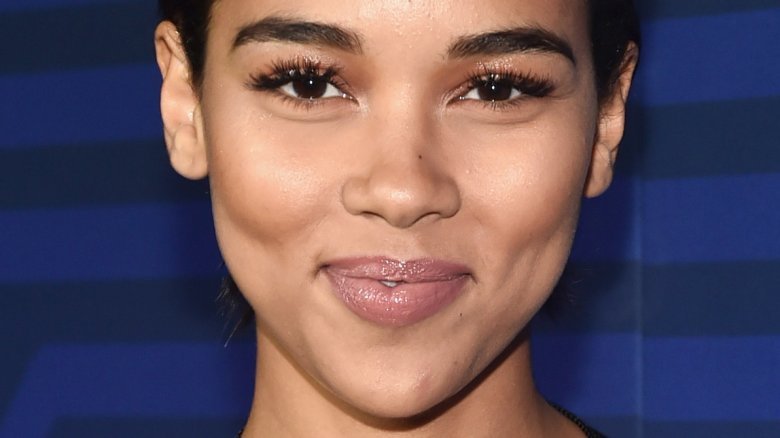 Getty Images
The Shaft revival has found its leading lady. 
Per Deadline, X-Men: Apocalypse and Straight Outta Compton actress Alexandra Shipp is closing a deal to star as the female lead in Son of Shaft, a reboot of the 2000 action thriller film Shaft directed by John Singleton and starring Samuel L. Jackson. 
Shipp joins Jackson for the project, who reprises his role as New York Police Department detective John Shaft II, as well as Richard Roundtree as John Shaft I, the uncle of Jackson's Shaft. She will act directly opposite Independence Day: Resurgence star Jessie T. Usher, who is set to portray John Shaft Jr., as his character's love interest.
The film, which continues the story of the private detective first seen in the 1971 blaxploitation action-crime pic of the same name, sees Shaft's son teaming up with his father after spending years apart. It has been said that the son is a cyber expert who works with the FBI, and according to studio New Line Cinemas' description of the reboot, the father-son partnership is "old school meets new school." Together, the pair will track down who killed Shaft Jr.'s best friend Karim and put an end to a drug-trafficking and money-laundering ring in New York City.
Production on the Shaft reboot will begin in December, with Tim Story (Fantastic Four, Ride Along) on board to direct and John Davis (Predator, The Man from U.N.C.L.E.) and Kenya Barris (Black-ish) attached to produce. Story works from a script penned by Barris and Alex Barnow (The Goldbergs). New Line Cinema and Netflix partnered for the Shaft refresh, with the streaming service pouring over half of the film's $30 million budget to secure international rights to stream outside of the United States post-theatrical release. The film will debut in cinemas via New Line at an undisclosed date. 
Next up for Shipp is the Simon Kinberg-directed X-Men: Dark Phoenix, in which she steps back into her role as Ororo Munroe/Storm and stars alongside Jennifer Lawrence (Raven/Mystique), James McAvoy (Professor Charles Xavier), Evan Peters (Peter Maximoff/Quicksilver), Michael Fassbender (Erik Lehnsherr/Magneto), Sophie Turner (Jean Grey/Phoenix), Nicholas Hoult (Hank McCoy/Beast), Tye Sheridan (Scott Summers/Cyclops), and Kodi Smit-McPhee (Kurt Wagner/Nightcrawler). X-Men: Dark Phoenix will hit theaters in November 2018. Shipp is also currently working on A Dog's Way Home with Sony.