Jessica Gao Explains How She-Hulk's Legal Cases Helped Determine The Series' Guest-Star Roster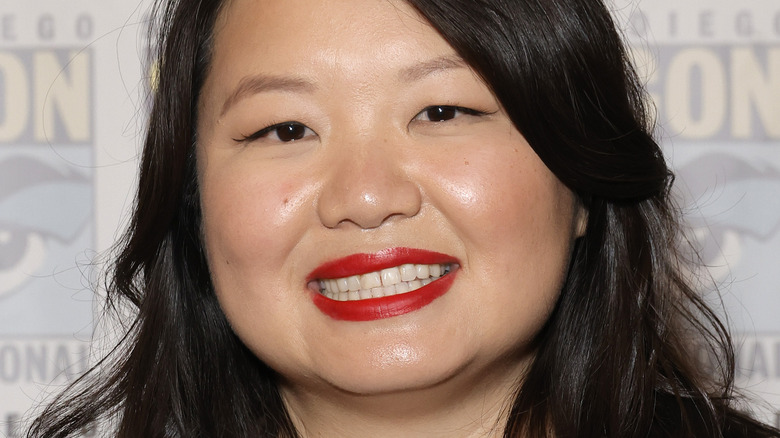 Frazer Harrison/Getty Images
Though most Marvel Cinematic Universe installments follow a similar tried-and-true formula, now and again, the minds behind the superhero saga give different genres a try. In the case of the Disney+ series "She-Hulk: Attorney at Law," it's very much a superhuman origin story that comes with all the MCU bells and whistles. However, a key element of Jennifer Walters' (Tatiana Maslany) character is the fact that she's a lawyer. Therefore, as she attempts to figure out what it means to be She-Hulk, we'll get to see her do battle in the courtroom as well.
As we know, in addition to Walters settling some court cases, "She-Hulk" will also feature a handful of exciting MCU cameos. For instance, her cousin Bruce Banner (Mark Ruffalo) will feature prominently, his old rival Emil "Abomination" Blonsky (Tim Roth) will pop up, and so will fellow superhero lawyer Matt Murdock aka Daredevil (Charlie Cox). Additionally, according to creator Jessica Gao, some of the courtroom sequences will feature guest stars that will likely have tenured Marvel fans excited. Although, these cameos aren't pure fan service.
Gao has revealed that Jennifer Walters' legal exploits went a long way in building the "She-Hulk" guest star roster. Here's how.
Gao and her team thought hard about who would need legal help and why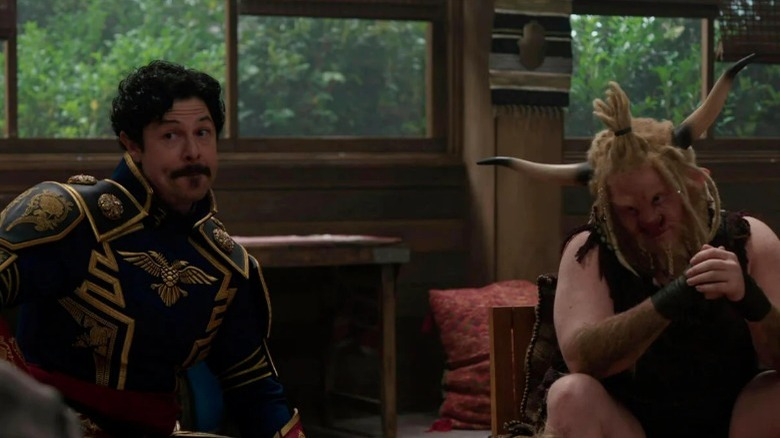 Marvel Studios/Disney+
In preparation for the arrival of "She-Hulk: Attorney at Law" on Disney+, Jessica Gao spoke to Looper about the connection between the show's cameos and courtroom scenes. According to her, the fact that the series is part of a larger cinematic universe full of famous characters was a huge help in designing such sequences. It allowed them to provide tons of guest appearances in story-specific ways. "Each episode — not every episode, but [in] most episodes — there is a lawsuit or some sort of trial or legal situation," she said, adding, "There is a beginning, middle, and end in these episodes so that you felt like, 'Okay. This person was brought in because of this so that we can see this story unfold. But then that story has been wrapped up, and now I understand they're not part of every episode of the show.'"
Of course, as exciting as appearances from the likes of Matador and Man-Bull are, it's undeniable that the most talked-about "She-Hulk" cameo is that of Daredevil. Fans came to adore Charlie Cox's take on the "Man Without Fear" throughout his three-season-long Netflix title and begged for him to enter the MCU proper. He eventually did in "Spider-Man: No Way Home," but he'll supposedly get a lot more time to shine on "She-Hulk." "I don't know if I'm allowed to talk about it, but it's very conscious, and it's very much planned," said director Kat Coiro in an interview with ComicBook.com, promising a fresh take on the beloved vigilante.
The MCU fandom has proven that if there's one thing it loves, it's a good bundle of cameos. Luckily for them, the ones we'll see throughout "She-Hulk: Attorney at Law" won't only be plentiful, but they'll make sense in the context of the litigious story.