Jason Momoa Responds To Justice League Backlash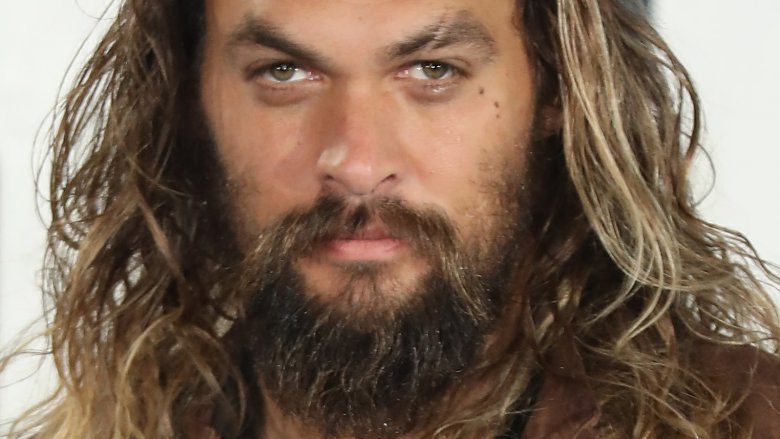 Getty Images
Warning: This post contains mild spoilers for Justice League. 
The Justice League finally united on November 17, and while some fans were thrilled to see such an assemblage happen on the silver screen, some critics were less than pleased with how it all went down. One wrote that Justice League is "a big, ugly mess," while another skewered it for being wholly unentertaining and "a chore to sit through." Social media has been abuzz with these types of reactions, but one of the film's stars is trying his hardest to block the backlash out completely. 
Jason Momoa, who plays Arthur Curry/Aquaman in the Zack Snyder and Joss Whedon-helmed flick, sat down with Entertainment Weekly to discuss the critical reaction to Justice League, revealing that he tries to "stay the f*** away from what people say." The actor explained that despite hearing some chatter about how others feel about the film, he's doing his best to avoid negative reviews because he doesn't think they are particularly productive. 
"Some of my friends said, 'Justice League isn't doing well,' and it kind of bummed me out. But I didn't want to look it up. I don't want to look up the bad and the negativity," said Momoa. "I don't think that's useful. It doesn't help."
Momoa then dished up his own thoughts about Justice League, stating that he has seen it twice and "loved it the second time even more." He continued, "I'm actually going to watch it again with my kids and my godchild. I'm going to see it with the perfect crowd of people–a regular crowd instead of at a premiere. So I'm excited." 
He also noted that response to his performance as Aquaman (at least what he has experienced) has been great so far, and that anyone who appreciates his portrayal of the underwater vigilante should know that original director Zack Snyder is the one to thank. "If people love what we did with Aquaman, it's all [director Zack Snyder]–it's his brainchild," Momoa said. "He came in with, 'I'm going to make Aquaman a badass and I'm going to change stuff, and change the myths about this guy.' And I busted my a**."
And while on the subject of Aquaman's place in Justice League, Momoa addressed the elephant in the room: the Aquaman-related scenes that were removed from the movie. Many viewers were disappointed that a significant portion of the hero's backstory was stripped from the final cut of Justice League, and it was a popular point of contention in critical reviews, but Momoa had a clever counter as to why it shouldn't be an issue. 
"The challenging part is [the Justice League story] is only about a weekend in Author Curry's life... We had it all planned out. A lot of things got cut. But it's not my movie," the actor explained. "It's a huge movie introducing three new characters, and for myself and The Flash [Ezra Miller] and Cyborg [Ray Fisher], there was a lot that was there we just couldn't get in." Momoa added that Justice League "could have been two movies" to make room for scenes exploring Aquaman's origin and Atlantean roots, which would have included scenes with Willam Dafoe's character Nuidis Vulko (who wasn't actually shown). However, as he noted, those moments weren't vital to the Justice League narrative. "There was no need for it because you're going to see it in Aquaman. It's not an Aquaman movie, it's a Justice League movie," said Momoa. 
It seems Momoa is handling the less complimentary and more harsh reviews of Justice League with a good attitude, and is doing his best to keep dismayed fans and critics at bay until the Aquaman standalone is released next year. Before then, the former Game of Thrones actor will appear in the second season of the Netflix series Frontier, which is set to premiere on November 24.