What Critics Are Saying About Justice League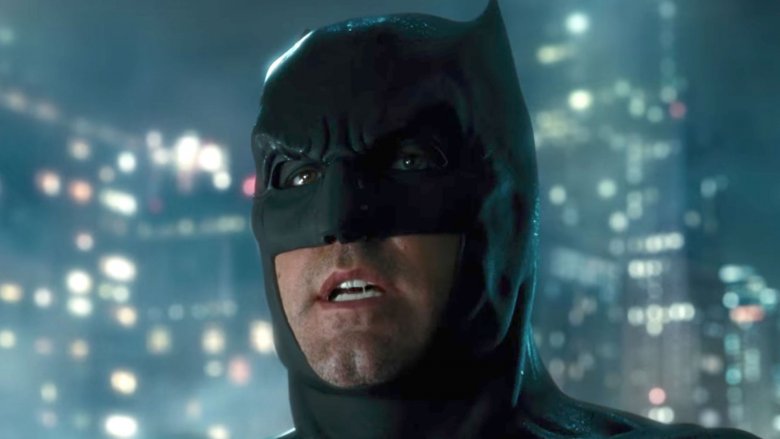 Critics have mixed feelings about Justice League. Reviews for the DCEU capper were finally released early Wednesday morning, and they show how divided the consensus on the superhero flick is. 
USA Today's Brian Truitt was mostly positive about the film, giving it three out of four stars and saying it is "as solid an outing as any superhero fan could hope." Truitt praised the movie's "clear family vibe," saying that Gal Gadot's Wonder Woman and Ben Affleck's Batman fall into the mother and father roles, while Ezra Miller's Flash "steals the show" as their wise-cracking progeny. 
"Justice League is a lighter answer to the tonal issues of both Man of Steel and Batman v. Superman, though it's saddled with an uneven narrative and not as much character development as you'd want in trying to shoehorn ancient mythology and setup for future movies," he wrote. "But Justice League does more right than wrong. Instead of having its heroes punch each other a lot, most of the tension comes from philosophical differences on what it means to serve the greater good, and the movie also pays homage to what's come before."
Entertainment Weekly's Chris Nashawaty gave the film a C+, saying the movie was better than "its joylessly somber dress rehearsal" Batman v. Superman but came nowhere close to reaching the "giddy highs" of Wonder Woman. Nashawaty says the film doesn't extinguish hope for the DCEU's future, but called it "a placeholder in a franchise that's already had too many placeholders."
Nashawaty did cite a lot of positive things about the film, though. He said that the pace had "a welcome breezy energy" and praised director Zack Snyder's "gorgeously slick visual style." He praised Gadot's performance as Wonder Woman, as well as Jason Momoa's Aquaman, who he says "ends up getting one of the movie's best scenes." He said that Miller's Flash gives the movie "a caffeinated breath of fresh air," although he did say his one-liners occasionally get grating.
"It's obvious to anyone watching Justice League next to the other DC films that the studio brass handed down a mandate to lighten the mood and make things funnier and more Marvel-y," he wrote. "And, to an extent, Justice League accomplishes that. But it also feels like so much attention was paid to the smaller, fizzier character moments that the bigger picture of the film's overarching plot was a second or third priority."
Variety's Owen Gleiberman described the film as "the essence of generic competence," saying it is "the definition of an adequate high-spirited studio lark: no more, no less." Gleiberman called the movie "an act of franchise penance," designed to fix the sins of Batman v. Superman, which he says have been way overblown by the meme-ing the movie endured online.
"It's light and clean and simple (at times almost too simple), with razory repartee and combat duels that make a point of not going on for too long," he wrote. He said the movie was "seamless" in its transitions between parts shot by Snyder and parts shot by replacement director Joss Whedon, although he said the film's "flavor" leaned more Whedon. "Every moment feels like it's been test-driven for our pleasure," he said.
The Hollywood Reporter's Todd McCarthy was less complimentary, calling the movie "a chore to sit through" and saying it was "garishly unattractive to look at and lacking the spirit" of Wonder Woman. "Plainly put, it's simply not fun," he wrote. "Fatigue, repetition and a laborious approach to exposition are the keynotes of this affair." He particularly criticized Affleck's performance as Batman, saying that it "looks like he'd rather be almost anywhere else but here." 
Vanity Fair's Richard Lawson was also highly critical, calling the movie "a big, ugly mess." "The film is, plainly stated, terrible, and I'm sorry that everyone wasted their time and money making it— and that people are being asked to waste their time and money seeing it," he wrote. "I hate to be so blunt, but it simply must be said this time."
Lawson did not agree that the Snyder/Whedon combo worked well, saying that Whedon's humor "sticks out incongruously amid all the stilted mechanics of this alarmingly basic movie." "All these Whedonisms have the opposite of the intended effect," he wrote. "They give off a strenuous hum, the desperate sound of a turd polished in vain." 
"Justice League sweatily wants to be both an epic and a romp, but hasn't the patience to truly be either. It's rote and perfunctory and bland, as if burped out by some tired algorithm," he concluded. "How could this be the movie that got made in the end, after all that lead-up?"
Ray Fisher, Henry Cavill, Ciaran Hinds, Amy Adams, Jeremy Irons, Diane Lane, Connie Nielsen, and J.K. Simmons also star in Justice League, which hits theaters on Nov. 17.