She-Hulk's Ginger Gonzaga Confirms The Marvel Character She Thought She Was Auditioning To Play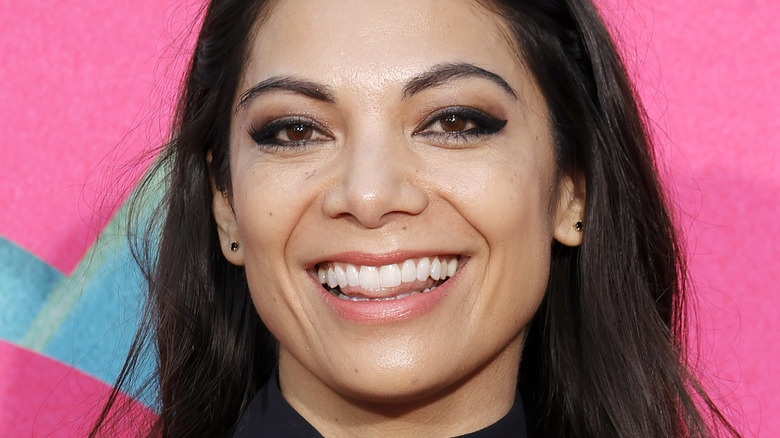 Frazer Harrison/Getty Images
Following in the footsteps of such beloved Marvel Studios Disney+ projects as "WandaVision," "Loki," and "Moon Knight" comes the Ghost Rider-free "She-Hulk: Attorney at Law": the story of lawyer Jennifer Walters (Tatiana Maslany) as she struggles to go about her normal life with abilities similar to those of her cousin, Bruce Banner (Mark Ruffalo). Thankfully, he's more than happy to show her the ropes since he's lived with his Hulk side for years. However, he can't sort out every problem that will come her way as She-Hulk, so some other folks will have to step in and give her a hand.
One such positive influence in Walters' life is her friend Nikki Ramos (Ginger Gonzaga, who'd love for Ramos to hang with some Marvel villains). A paralegal at the law firm where Walters works, Ramos is committed to sticking by her friend's side no matter what and helping her embrace her green, muscular new look. Though Walters has a handful of close female friends on the pages of Marvel Comics, Ramos seems to be an entirely original creation for the "She-Hulk" series, so it makes sense that prior to her casting, Gonzaga had no idea that Ramos was the character she'd ultimately take on.
In fact, Gonzaga has admitted that when it came time for her "She-Hulk" audition, she was trying out to play a character that does indeed stem from Marvel Comics history.
Gonzaga thought she'd get to play the Wasp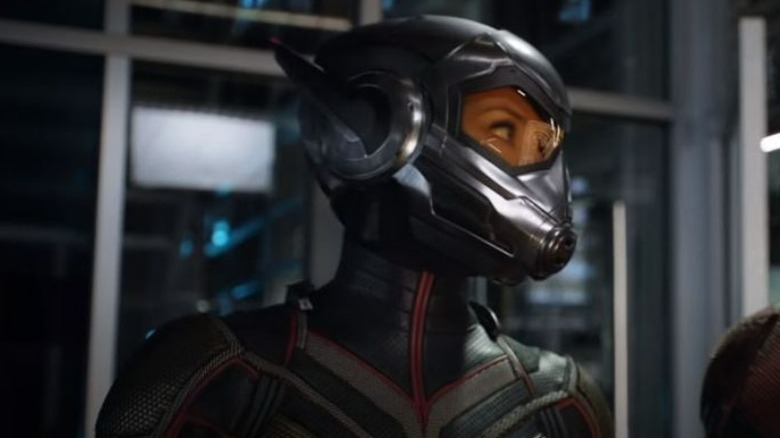 Marvel Studios/Disney
In an interview with Geek Culture, Ginger Gonzaga mentioned that when it came time to audition for "She-Hulk: Attorney at Law," she thought she was doing so to play the Wasp. Of course, both Hope (Evangeline Lilly) and Janet van Dyne (Michelle Pfeiffer) are already part of the Marvel Cinematic Universe, but Gonzaga figured that perhaps plans were in place for a new version of the Wasp to debut via "She-Hulk." Expanding on this comment in a Twitter post, Gonzaga even revealed that she wore black and yellow to her audition to further get herself into a Wasp headspace. As we now know, she was after a totally different role.
While she didn't get to try her hand at playing the Wasp on "She-Hulk," Gonzaga still had a lot of fun as Nikki Ramos. During a chat with Total Film, she revealed that she got to make the character all her own — especially when it comes to her wardrobe, which conveys just how free-spirited and independent she is. "I was like, 'Listen, if I'm gonna be in an office, Nikki's gonna look rad, and her makeup's gonna be really cool and show how free she is,'" Gonzaga said, explaining that when it comes to her clothes and life in general, Ramos is all about keeping things as interesting as possible.
"She-Hulk: Attorney at Law" makes its Disney+ premiere on August 18, 2022, and when it does, surely Ginger Gonzaga's Nikki Ramos will prove herself a highlight.