Whatever Happened To Yellow Leaf Hammocks After Shark Tank?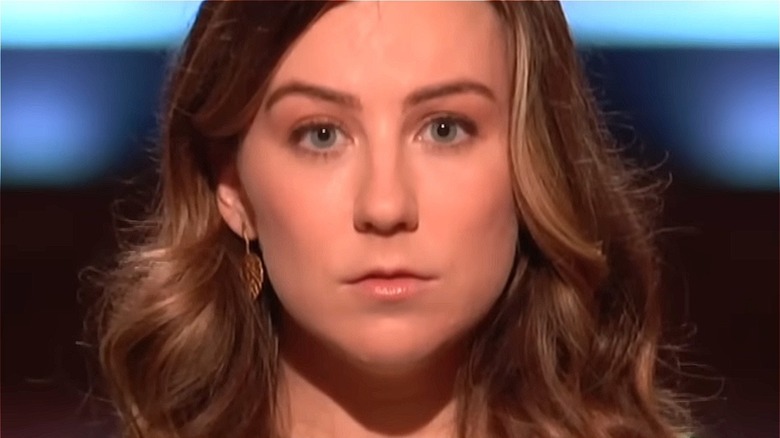 ABC/YouTube
Kevin "Mr. Wonderful" O'Leary put it best when he said that Yellow Leaf Hammocks made "Shark Tank" history
Joe "Chief Relaxation Officer" Demin and Rachel "Chief Enthusiasm Officer" Connors appeared on "Shark Tank" Season 11 in May 2020 to pitch their company, Yellow Leaf Hammocks. The company partners with expert weavers from Thailand's Mlabri community to produce hammocks with a "cocoon-like, no wobble design" and a soft rope that prevents rope burns. Demin was inspired to start the company after traveling to Thailand and seeing one of these hammocks (via The San Francisco Chronicle).
At the time of their "Shark Tank" appearance, the basic Yellow Leaf hammock sold for about $200. The company also introduced a "The Hammock Throne," a piece of furniture that allows you to set up a hammock without the need for trees or other objects. That retailed for about $2,000.
Demin and Connors asked for $400,000 in exchange for a 7% equity stake in their company. Kind Bar company founder and guest shark Daniel Lubetzky shocked them with an offer of $1 million in exchange for 33% equity. After some haggling, they settled on 25% equity for the $1 million. O'Leary is indeed correct that this makes Yellow Leaf's deal one of the richest deals in "Shark Tank" history.
Here's what happened to Yellow Leaf Hammocks after "Shark Tank." 
COVID-19 was tough on Yellow Leaf Hammocks, but the Shark Tank bump helped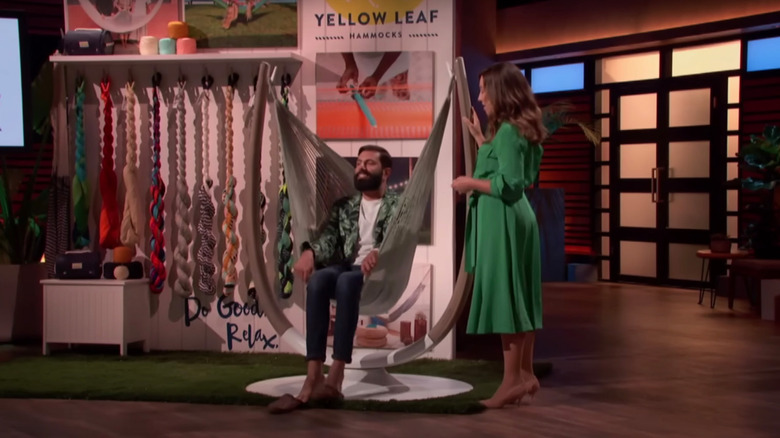 ABC/YouTube
Demin and Connors returned to "Shark Tank" in Season 12 for an update. Like many businesses, Yellow Leaf Hammock was hit hard by the COVID-19 pandemic. As Connors explained, when COVID-19 reached the United States, their wholesale business dried up almost overnight. Some vendors canceled orders, while others refused payments.
So, they shifted their focus to an e-commerce-based model, selling Yellow Leaf Hammocks directly to consumers both through their website and through retailers like Amazon.
Fortunately, their "Shark Tank" episode aired shortly after COVID-19 hit the US. Yellow Leaf did indeed enjoy the fabled "'Shark Tank' bump." In the first weekend after their "Shark Tank" episode alone, they made $200,000 in sales. In the first fourth months after "Shark Tank," they did $1.5 million in sales. By comparison, the year before their "Shark Tank" appearance, they did $860,000.
Even better, this sales bump created 200,000 hours of employment for Mlabri weavers.
It remains to be seen how Yellow Leaf Hammocks will fare longer-term, now that the "'Shark Tank bump'" has worn off, but for now, it's a definite "Shark Tank" success story.