The Shocking Interaction With Henry Cavill That Left Amy Adams Mortified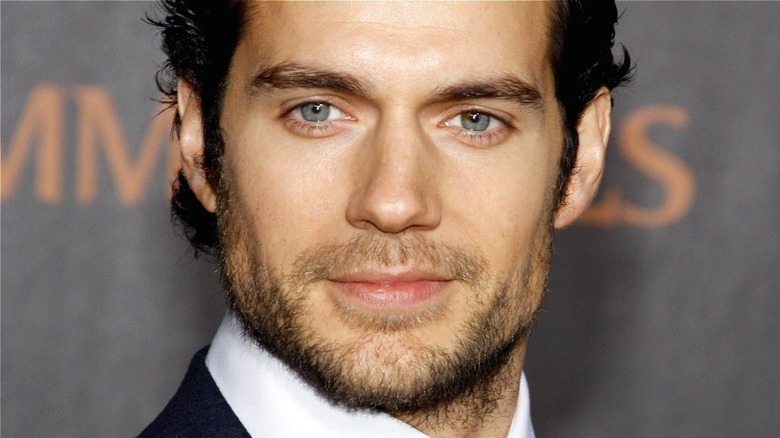 Tinseltown/Shutterstock
It is a truth universally acknowledged that Henry Cavill is an attractive man — he earned the Sexiest Man Alive title in 2013, according to E! News. Whether he's pristine and preppy in "Man of Steel" or wild and unkempt in "The Witcher" or somewhere in between in "The Tudors," — per IMDb — the man has cultivated a career out of being irresistibly charming. Now, while there's evidence that physiques such as Cavill's are broadly shaped by the male gaze rather than the female, that's not to suggest that they are considered unappealing to half of the human population. Far from it, in fact. 
In this way, even some of his costars find themselves poorly containing their awe. Amy Adams, who portrays Lois Lane in the DC Extended Universe, which is struggling underneath a slew of questionable decisions, confessed that she struggled to maintain her dignity at times. Here's the story, as she tells it, and a brief reflection from Cavill as to how he handles such attention. 
Amy Adams felt she objectified her costar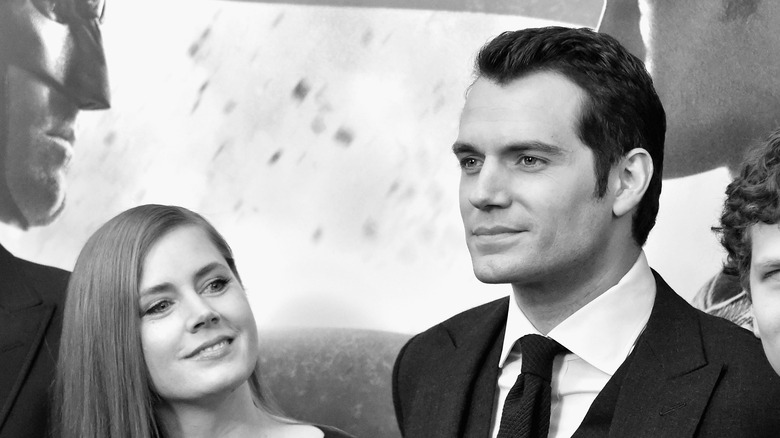 Mike Coppola/Getty Images
In an interview with Marie Claire, Amy Adams confessed that she felt that she unjustly objectified her costar more often than was healthy. She said, "I objectified poor Henry. I had to apologize to him at one point. I'm like, 'I promise I'm not that pervy.' He's just so good to look at. My husband likes to look at him; our daughter likes to look at him . . . we're just a creepy family." Before this, she also mentioned that between takes when Henry Cavill was required to be shirtless, she would ask, "Put on a robe please, and make everyone feel less bad about themselves!" 
While this is inarguably hilarious, it's interesting to note that even celebrities are not immune to the over-sexualization that their characters experience in the Hollywood storytelling sphere. As it turns out, they're people, too. 
For his part, Cavill handles the attention with grace. In 2016, he told ABC, "I've heard some things in my time, I have to say. I'd best not say what. I don't mind it . . . People who don't respect other people's feelings really get my goat." So, as long as the appreciation is respectful, then all's well in Cavill's book.