The Big Bang Theory's Mayim Bialik Says This Was The Key To Her Partnership With Jim Parsons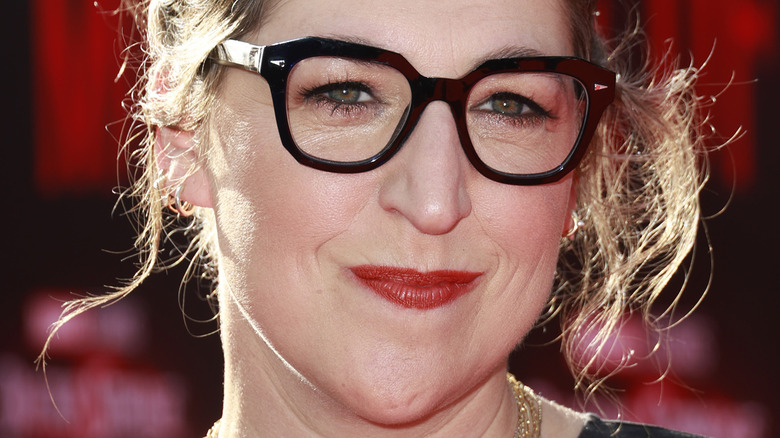 Frazer Harrison/Getty Images
On CBS' "The Big Bang Theory," Sheldon Cooper (Jim Parsons) and Amy Farrah Fowler (Mayim Bialik) have quite an interesting relationship.
In many ways, they are highly similar, evident from their first meeting. They're both quirky and intelligent, with Sheldon, a theoretical physicist, and Amy, a neurobiologist. However, Sheldon vehemently avoids most physical contact, to which Amy grows more and more frustrated. In fact, in Season 8, Amy breaks things off with Sheldon when he wants to watch "The Flash" rather than spend a romantic evening with her. Still, even after these contentious moments, they find their way back to each other.
Not only do Sheldon and Amy boast a strong bond, but so do the stars who bring the characters to life. In 2017, Bialik was present at Parsons' wedding. Meanwhile, Parsons continues his professional and personal support for Bialik as an executive producer on her show "Call Me Kat." 
Parsons and Bialik make for a dynamic duo on and off screen, but what's the secret to their successful working relationship?
Mayim Bialik and Jim Parsons aren't overly sentimental
In an interview with Us Weekly, Mayim Bialik revealed that, in real life, she and Jim Parsons share a similar trait to their brainiac "The Big Bang Theory" characters, one that served — and continues to serve — as the key to their working partnership.
"Jim and I had a lot of nice moments together on set, and I think one of the things that worked so well for us as actor partners, and maybe as producing partners too, is that we're not overly sentimental as humans, which I think is helpful," she said. "It was helpful in our acting and also in the way we kind of processed ending a decade together."
Setting aside their emotions was especially handy when Sheldon and Amy finally tied the knot in the Season 11 finale, "The Bow Tie Asymmetry." Not only was putting on a wedding dress difficult, given Bialik's 2012 divorce from Michael Stone, but she was also battling body image issues at the time. She told People, "I didn't feel my best. I felt crummy about it. Even though everyone said I looked beautiful, I didn't feel completely beautiful."
But since Parsons was there while shooting these scenes, she got through them just fine, even with a few laughs. "I love Jim Parsons as my co-worker and friend," she said. "Although it's sometimes hard to keep a straight face saying such lovey-dovey things, there's no one I would rather say them to than Jim."